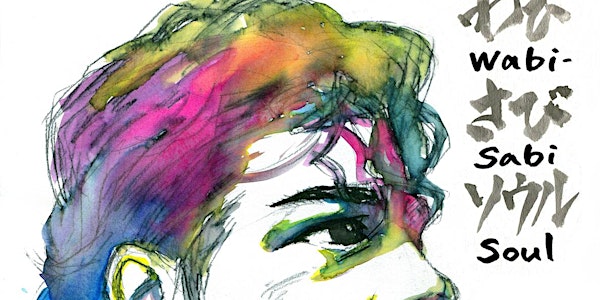 Dylan Tighe - Wabi-Sabi Soul - 3D Listening Event + Live Headphones Concert
When and where
Location
Light House Cinema Market Square Smithfield Ireland
Refund Policy
Contact the organizer to request a refund.
Description
Wabi-Sabi Soul is the title of Dylan Tighe's second album due for release on April 15th, but it also serves as an apt description of the sound, and spirit, of the Dubliner's new album. It is an uplifting song-cycle about dealing with love, death, and re-birth by embracing, and finding beauty in transience and imperfection.
With the release of Wabi-Sabi Soul as a one-track gapless mix of 13 songs Dylan pushes the boundaries of how an album is presented.
To celebrate the release Dylan will also create 2 experimental and immersive World- Premiere events which further expand and enhance how songs and lyrics are experienced.
The album will be launched alongside both an exclusive 5.1 surround sound Listening event with 3D visuals in the Light House Cinema Smithfield on May 10th at 7.30pm, and a Live Headphones concert in the main library of DLR Lexicon, Dun Laoghaire on April 29th at 8pm.
The first event, a sonic and visual treat for the senses with a special 5.1 surround sound mix by Sean Coleman, and lyrics in 3D designed by José Miguel Jiménez, invites the audience to contemplate, in revelatory sonic and textual detail, the words and music of Wabi-Sabi Soul.
For the second unusual and intimate event Dylan Tighe presents an exclusive World-Premiere Live performance of this new song-cycle and album in the main library of DLR Lexicon with full electric band via individually-wired headphones. Dylan will collaborate with the musicians who played on the album alongside 2 sound engineers and award-winning lighting designer Aedín Cosgrove inviting the audience to immerse themselves in the songs of Wabi- Sabi Soul in a fitting literary and contemplative ambience.
With both events Dylan will bring his formidable skills as an award-winning theatre-maker to re-imagining how songwriting is encountered and experienced.
Please Note: Not suitable for children, contains strong language and adult themes.
Tickets priced:
€12 Main Library of DLR Lexicon Library, Dun Laoghaire 29th April @ 8.00pm sharp*
€10 Light House Cinema, Smithfield May 10th @ 7.30pm sharp*
*Admission includes free download of the album.
The development of the album and the World Premiere events have been funded through a bursary and music project award from the Arts Council of Ireland.