Description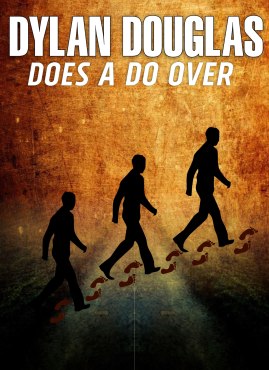 UTZWORLD ENTERTAINMENT PRESENTS:
"DYLAN DOUGLAS DOES A DO OVER"
Starring: Deonte' Bolden, Romika Faniel, Daniel Mark Stafford, Rayshawn Chism, Monica Davis, Jessica Hudnall, April Hill, Odell Ruffin. With Saundra Charleston as The Angel AND Sheela Sharma as Juliet.
---
Christopher Utley's newest production is a hilarious and thought provoking cautionary tale that challenges audiences to take stock in the blessings that God has already given them instead of complaining about what they don't have.
Depressed and angry with God over the current state of his life, Dylan Douglas makes a deal with The Almighty - represented by one of His Angels - to do a DO OVER of his life. In the twinkling of an eye, Dylan gets to live the life he's always dreamed of. But little does he know that his choice will cost him a price that he never imagined he'd have to pay.
---
Associate Producer/Stage Manager: Cynthia Okocha
Producers: Christopher Utley & ID Utley

WRITTEN AND DIRECTED BY CHRISTOPHER UTLEY



FOR MATURE AUDIENCES ONLY. PARENTAL DISCRETION IS STRONGLY ADVISED