About this Event
"From doing shows across the world now, we've realised that, living in Japan, there's more need to look around," begins DYGL singer and guitarist Nobuki Akiyama. "When we went to New York, we made some friends, but we found that only two or three people even knew The Libertines out there! But we live on an island, and the underground music scene isn't very big, so we need to look outside it."
Formed in Tokyo at one of the city's regular after-college music clubs dubbed 'The Circle', DYGL (pronounced 'Dayglo') might have begun via a hometown tradition, but it's in this cross-continental, wide-reaching approach that they've truly found their place.
Meeting back in 2012, the group started as a trio, with guitarist Yosuke Shimonaka and drummer Kohei Kamoto bonding over their Circle's noise and avant garde leanings. "When we started it was quite punk, without any melodies – just playing hard and shouting," laughs the singer. "It wasn't really based on our influences." Those influences, however, had always tended towards the UK and US' alternative guitar scenes. Nobuki cites Britpop and grunge, as well as formative 00s bands like The Strokes and Pete'n'Carl's aforementioned Libertines as key inspirations; by the time that bassist Yotaro Kachi joined a couple of years later, the quartet had begun to take those ideas and run with them.
Graduating from the Circle but still remaining together, the band soon realised that, in order to progress past the Japanese alt scene that they describe as "cool, but still really small"; they would need to physically move beyond it. And so, spurred on by a love of cult garage label Burger Records and the gaggle of rock'n'rollers associated with them, DYGL upped sticks to LA. "We didn't have any contacts out there, we didn't have any record label, we were doing everything ourselves," explains Nobuki. "But eventually we started making friends, and when we went to New York, we found we had some kind of connection with [The Strokes' guitarist] Albert Hammond Jr through a mutual friend who was working for him in Japan. He introduced us and Albert ended up recording our first album."
If it sounds like something of a fairy-tale – band grow up listening to their hero, move to the other side of the world and become friends – then it's one only made more surreal by the events that occurred within. "[Albert] was this weird guy; he's quite chill, but then sometimes he acts like a teenager, watching 'Trainspotting' or some kind of weird stuff while we were recording," laughs the singer. "He'll be playing basketball, and then suddenly he'll really focus on recording and be really professional. He has so many aspects in the same character." But while sitting in a New York studio with an indie icon might have been on none of the quartet's predicted to-do lists, it did yield 2017 debut Say Goodbye To Memory Den – a record full of infectious, earworm hooks and doe-eyed jangles that set them on a bigger path, with tours across Asia, Europe and beyond soon following.
Then came time to consider its follow-up. But, as the age-old 'difficult second album' trope suggests, sometimes this process is easier said than done. "After spending time with the [debut] and playing shows, I started realising that I still needed to explore more of myself and to express more personality than on that first album," says Nobuki. "We were supposed to record a year ago, but we wanted it to be a big move from that album so we decided to postpone because we weren't ready."
OC's lush kingpin blast their softly heavy power pomp into your hair sphere, taking your life and reimbursing your soul for its weight, on the colorful scales of exotic mercy, like a plethoraplant, or sea-a-beagu.
-Non-Plus Ultra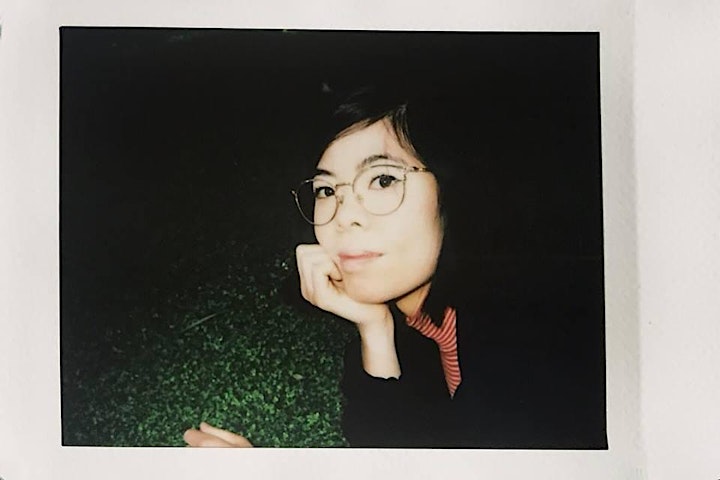 The Los Angeles-based ensemble Sonoda(suh-NO-duh) is the full band realization of Lisa Sonoda's bedroom project.
Lisa's first solo release, Clearing (Never Anything Records, 2017), is a densely layered set of 18 songs— taking form amidst fluttering synthesizer textures and reverberant orchestration.
The current live band expands on these songs with 4 members each shaping the blooming melodies and stereophonic wash that define the meditative pop by Sonoda.
The latest release Karaoke Life (Never Content, 2018) is a live full-length album recorded to 2" tape.