Actions and Detail Panel
DX Forum 2017 | Digital Transformation in the Enterprise
Thu, June 22, 2017, 1:00 PM – 6:30 PM EDT
Description
DX FORUM 2017
DIGITAL TRANSFORMATION IN THE ENTERPRISE
Digital Transformation | So Much More Than a Buzzword
Digital Transformation is one of the most pertinent topics for CIO's, CMO's, and CDO's across the globe. Although few actually agree on what it is, Digital Transformation is essentially about establishing new relationships with your customers, employees, and other stakeholders in your business, and giving them the platforms, tools, and opportunities to achieve their desired outcomes.
It's not just about transitioning your workflows to a digital platform, sharing information more easily across different arms of your organization, the IoT or the "cloud". If you're not evolving digitally, chances are you are falling behind your competitors.
Standing still is not an option.
What Challenges Are You Facing with Digital Transformation?
Join AAJ Technologies for an afternoon of Digital Transformation talk around how to re-establish and redefine the relationship between your business and your users, clients, customers, employees, partners or vendors. Truly understanding what it is your users are looking to purchase or do is core to Digital Transformation.
Learn from the experts, including Murray Izenwasser, Vice President of Digital Transformation at AAJ Technologies, and other real-world practitioners, as we take participants through an approach for Digital Transformation that brings IT and Marketing together, both focused on your customers, stakeholders, and your business.
In this forum you will:
● Understand what Digital Transformation is, what it isn't, and how to tell the difference
● Discover methods used by organizations like yours that transformed their businesses after approaching the Digital Transformation divide, and successfully crossing over
● Take away valuable strategies and practical advice you can apply immediately within your organization
● Interact and network with other professionals who are facing similar issues
● Improve the current way you use digital transformation in order to help transform how you do business with your users and consumers
● Understand how to use the five pillars: Customer, Employees, Operations, Product, and Data.


Agenda:
1:00 – 1:30 – Registration, Coffee, and Networking
1:30 – 2:00 – Opening Remarks and Interactive Activity – Murray Izenwasser, AAJ VP Digital Transformation – "Setting the Digital Transformation Stage"
2:00 – 2:30 – Randy Rosenthal, Founding Partner, Tricycle Studios – "Alternative Storytelling To Drive Revenue"
2:30 – 3:00 – David Rogers, Author of "The Digital Transformation Playbook"
3:00 – 3:15 – Break
3:15 – 3:45 – Stefan Tornquist, VP Research, Econsultancy – "Fear Kills Transformation – Overcoming the Human Resistance to Change"
3:45 – 4:15 – Bunny Ellerin, Professor, Columbia Business School – "Moving Beyond the Digital Health Hype and into Real-World Practice"
4:15 – 5:00 – Cal Austin, Lead Instigator Global Innovation, Pfizer – "Power to the People: The Role of Humans in Corporate Innovation"
5:00 – 5:30 – Panel with the Speakers – Discussing Your Top Digital Transformation Concerns
5:30 – 6:30 – Networking and Happy Hour – Complimentary drinks and appetizers and socializing
First 25 registered attendees will receive David Rogers' book "Digital Transformation Playbook" as a gift from AAJ Technologies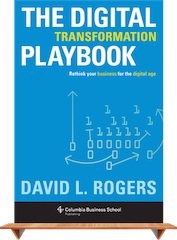 SPEAKERS
David Rogers | Author, "The Digital Transformation Playbook"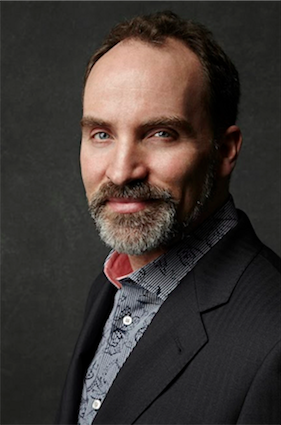 David Rogers, a member of the faculty at Columbia Business School, is a globally-recognized leader on digital business strategy, known for his pioneering model of customer networks and his work on digital transformation. He is author of four books, including "The Network Is Your Customer," and his new book, "The Digital Transformation Playbook: Rethink Your Business for the Digital Age" (April 2016).
Title: The Digital Transformation Playbook: Rethink Your Business for the Digital Age
Session Description: Every business begun before the Internet now faces the same challenge: How to transform to compete in a digital economy? In his new book, globally-recognized digital expert David Rogers argues that digital transformation is not about technology—it's about upgrading your strategic thinking. David Rogers will join the event by Skype to share the key principles of his book, and explain how traditional businesses need to rethink their approach to strategy in five domains—customers, competition, data, innovation, and value. Attendees will receive a free copy of The Digital Transformation Playbook, with tools and frameworks to unlock growth in the digital age.
*The first 25 people to register will receive a copy of his book, The Digital Transformation Playbook
Cal Austin | Lead Instigator Worldwide Innovation, Pfizer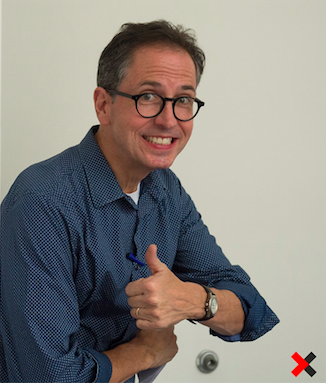 Cal Austin is a fun-loving innovation enthusiast, currently with Pfizer's Worldwide Innovation Team, responsible for their North and Latin American Regions. His experience has included many roles in sales, operations, and training. The common thread throughout his career has been a focus on creative problem solving and group facilitation. He has used Dare to Try, Design Thinking, Open Space Technology, Gallup StrengthsFinder, and other tools to help teams find solutions to their most challenging business pursuits.
Title: Power to the People: The Role of Humans in Corporate Innovation
Session Description: All innovation has a human component. How do you harness the energy and passion of individuals in your organization and encourage an entrepreneurial mindset? Can 100,000 employees of a 170 year old company be innovative?

Learn how Pfizer embraces innovation and relies on a volunteer army of colleagues to drive toward successful ideas and experiments.
Bunny Ellerin | Director of Healthcare and Pharmaceutical Management Program, Columbia Business School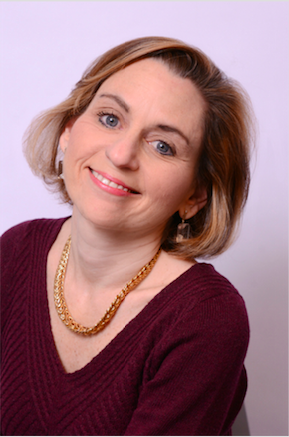 Bunny is the Director of the Healthcare and Pharmaceutical Management Program at Columbia Business School, where she handles a variety of strategic, curricular, and industry outreach initiatives, working closely with students, faculty and staff members, and alumni.
Title: Moving Beyond the Digital Health Hype and into Real-World Practice
Stefan Tornquist | Vice President Research, Econsultancy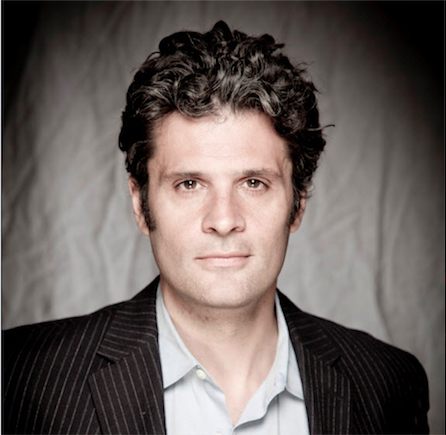 Stefan Tornquist is Vice President, Research for Econsultancy, a publisher of research and best practice information, with 200,000 global subscribers and offices in London, New York and Singapore.

Title: Fear Kills Transformation - Overcoming the Human Resistance to Change
Session Description: Most transformation efforts fail to achieve their goals, but a failure to evolve isn't an option for businesses trying to keep pace with their markets. In this session we'll look at one of the primary culprits - human nature.

Based on research and Econsultancy's own transformation practice, the session will focus on how to prepare for the human element, how to respond to issues and how to activate enthusiasm, innovation and participation.
Randy Rosenthal | Founding Partner, Tricycle Studios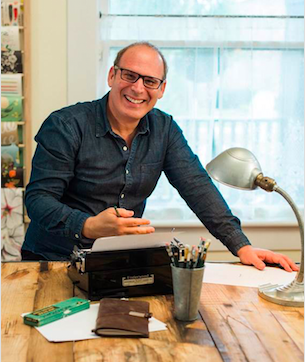 Randy Rosenthal is a founding partner of Tricycle Studios, a strategic marketing communications agency focused on global healthcare companies. An early adopter of technology in advertising and marketing, Randy is an interactive pioneer who brought immersive digital experiences to national and global clients back when floppy discs were all the rage. Today, as a "sales story whisperer," Randy travels the globe working closely with leaders of some of the largest and most respected brands, helping them to create meaningful and engaging digital experiences. I hear he also has a killer hummus recipe.
Title: Alternative Storytelling to Drive Sales
Session Description: The story may very well be the most powerful human invention. Stories help us make sense of the world, connect us to each other, and generate emotional responses that influence the underlying attitudes that determine our behavior.
Each of us has a hero's story; as do our companies and customers. In digital transformation it is vital to discover, understand and shape the stories we tell ourselves and each other in order to accelerate change and help insure that we are moving in the right direction.
In this brief, experiential session you will explore the structure of an influential story, examine the tangible impact stories can have have on business, and learn how to craft your company's own value story.
Murray Izenwasser | VP, Digital Transformation, AAJ Technologies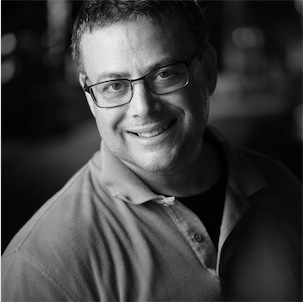 Murray has been working on digital, web, and mobile based systems, content, platforms, technologies and marketing since the mid-'90s, and is a recognized expert in online, integrated, and social marketing techniques. His clients over the years have included some of the world's largest and most recognized brands. Prior to AAJ he co-founded and ran a successful digital marketing and technology agency for 7 years, and has held senior positions with some of the world's largest digital agencies, including both Razorfish and Sapient. He is a frequent speaker at both marketing / technology and industry events.
Host and Master of Ceremonies
WHO SHOULD ATTEND?
Director level and above from client side only please. If you're a vendor and you'd like to participate, click here to contact us about the opportunities available.
We reserve the right to deny any vendor registrations and refund the fee. All other ticket sales are non-refundable and non-exchangeable.
ABOUT THE VENUE:
C&I Studios is located in FATVillage. FATVillage (Flagler Arts and Technology Village) is an arts district whose purpose is to promote the creation, exhibition, curation, research, and education of emerging, contemporary artists. We strive to generate an art community that is inclusive through having many different programs, reinforces cross displinary collabration and experimentation.