Description
DevelopmentNow is a creative digital development agency, transforming businesses through mobile, web, and emerging tech solutions. We are a team of curious people who genuinely enjoy discovering new ways to move your business forward. We build your big ideas.
Come by our office in Southeast on 4/28 from 4-7pm to check out some of our latest projects and explore the opportunities of new and emerging technology.
Our team has been working with AI, facial recognition, voice UX and more, building installations for you to explore. Discover the possibilities of digital technology, and what it means for you and your business. You'll have the chance to find clues within each technology that lead you on a journey to our "Stranger Things" inspired immersive AI installation.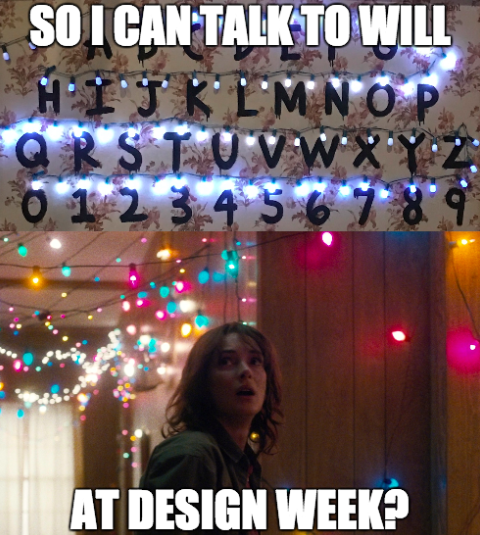 Chat with our expert developers about how DevelopmentNow fosters growth and innovation, and enjoy food, drinks, music, and networking with other curious people like yourself.
Friday, April 28 4–7pm
9 SE 3rd Ave Suite 220
You can enter from 3rd or on the South side of the Burnside Bridge.
There is street parking or you can park in the Garage at The Yard located at 22 NE 2nd Ave.
We recommend public transportation while enjoying the DWP festivities.
This event is 21+