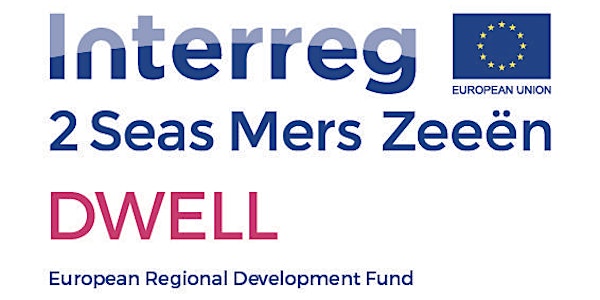 DWELL Final Conference
The DWELL Project: Development and Evaluation of an Innovative Psychoeducational Programme for People with Type 2 Diabetes
About this event
Diabetes and WELLbeing (DWELL) has produced a non-clinical, holistic 12 week patient support programme based on four modules covering: education, nutrition, physical activity and well-being.
Motivational interviewing and peer support are at the centre of the programme, empowering patients with T2 diabetes to self-manage their condition, improve their well-being, lose weight, reduce medication and enjoy a better quality of life.
Alongside this there is a training programme for staff to ensure they are able to deliver the patient support programme effectively.
The DWELL project has worked with groups across the UK, France, the Netherlands and Belgium, and evaluation is being undertaken by Canterbury Christ Church University.
Evaluation has been conducted in: Patient Outcomes, Staff Training Evaluation, Cost Benefits Analysis and Process Evaluation.
DWELL has achieved some fantastic results and has some great success stories to tell, which will be presented at this final conference. We have two fantastic guest speakers joining us who are passionate about the prevention of non-communicable diseases and experts within their field.
Christine Hancock – C3 Collaborating for Health
Christine Hancock founded C3 Collaborating for Health after a career working in nursing and Britain's NHS. When she was President of the International Council of Nurses she saw the impact the growing burden of chronic disease was having across the world. C3 works with diverse stakeholders to focus on the 3 risk factors which cause the major chronic diseases: tobacco, what we eat and drink, and lack of physical activity. 46% of health costs are from chronic diseases, yet up to 80% of premature deaths from chronic disease could be prevented or delayed by addressing these behaviours.
Professor Konstantinos Makrilakis
Konstantinos Makrilakis is a Professor of Internal Medicine-Metabolic Diseases at the National and Kapodistrian University of Athens Medical School, Greece. He is actively involved in diabetes since 2002 as a clinician, researcher, educator, and member of national and international diabetes associations with various roles and responsibilities up to now. He is currently the General Secretary of the Hellenic Diabetes Association (HDA) and has already served twice in the past as a Board member of IDF-Europe (2015-2017 and 2019-2022). He works hard in advocating the need for diabetes prevention in all European countries.
We hope you can join us and our guest speakers for an informative morning on Thursday 13th October.