Description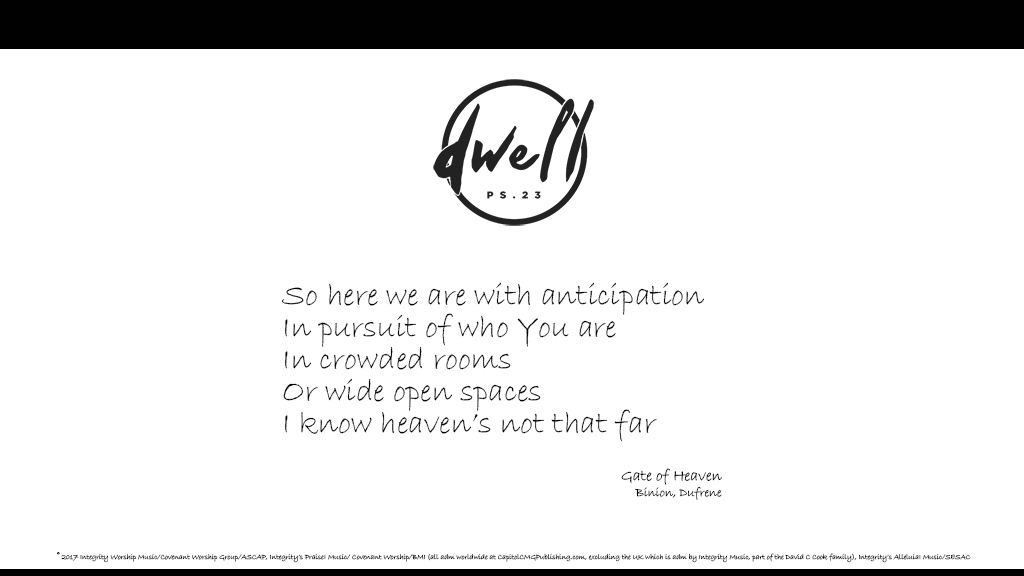 Dallas based Christian worship leaders David and Nicole Binion invite you to join them for the next Dwell Ministries worship night on Wednesday, December 6th in Frisco, Texas.
This very special worship event will mark the second gathering for Dwell Ministries, the next step in a decade-long vision for a ministry that will raise up new worship leaders, support ministries across the globe, and open the way for those who seek Him to step into the presence of God.
David and Nicole appear regularly in many cities across the U.S.A., leading worship for some of the largest church communities in the country. In May of this year, they stepped down from their positions as Worship Leaders at Covenant Church in Dallas, TX to pursue the Dwell vision first shown to them by the Lord more than ten years ago.
A part of the Dwell vision is to establish a regular monthly worship ministry within the Dallas metroplex.
Please be in your seat 15 minutes before start time.