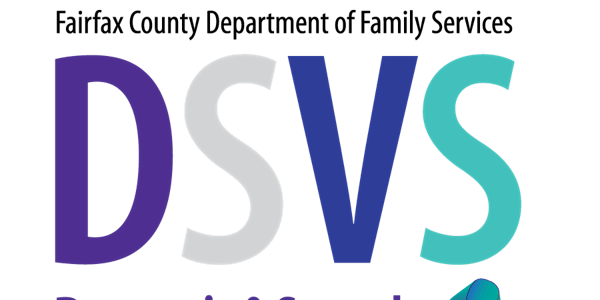 DV101 - Understanding Domestic Violence for Homeless Service Providers
Domestic Violence 101 will provide a basic overview of working with DV clients and safety planning Meeting ID: 892 2331 0720
About this event
Learn about the dynamics of domestic violence, how to recognize the different ways violence can manifest, understand barriers to leaving abusive relationships; and how to support someone in a violent relationship.
Attendees will also learn how to work with DV clients to create a safety plan.
This training is offered as a core curriculum for those working in the Fairfax County Homeless Continuum of Care (CoC).  Please assure you have supervisors' approval to attend this class.   Should you sign up and cannot attend, you MUST un-register in Eventbrite to allow others to attend.  No shows will be monitored and reported to the appropriate supervisors.  
You are scheduled to attend Domestic Violence 101 beginning at 10:30 a.m. on Tuesday, May 24, 2022. If you are unable to meet the expectations of the training please let me know right away so I can fill your seat.
Basic Expectations:
• MUST commit to attending the full training.
• Join training on time (preferably a few minutes early) and return promptly after breaks and lunch
• Be present, please give this training your full attention
• Participate and contribute to discussions
• Provide Feedback via OPEH's Feedback Survey.
After the training, if you would like a certificate of attendance and any additional information or materials, you MUST complete the FEEDBACK SURVEY to receive a follow up email with your certificate and any additional materials. The link will be provided at the end of the training. The survey link will be provided near the end of the session.
________________________________________________________________________________
Teams meeting
Join on your computer or mobile app
https://teams.microsoft.com/l/meetup-join/19%3ameeting_NGNhMWQ5N2QtMTJmNC00NjI1LWI1ZjYtM2IwMjllNmNlM2Q2%40thread.v2/0?context=%7b%22Tid%22%3a%22a26156cb-5d6f-4172-9d7d-934eb0a7b275%22%2c%22Oid%22%3a%22261c2440-1371-4cd7-8363-46d3210466f9%22%7d
Or call in (audio only)
+1 571-429-5982,,3839037# United States, Arlington
Phone Conference ID: 383 903 7#
Find a local number | Reset PIN
Learn More | Meeting options
________________________________________________________________________________