Description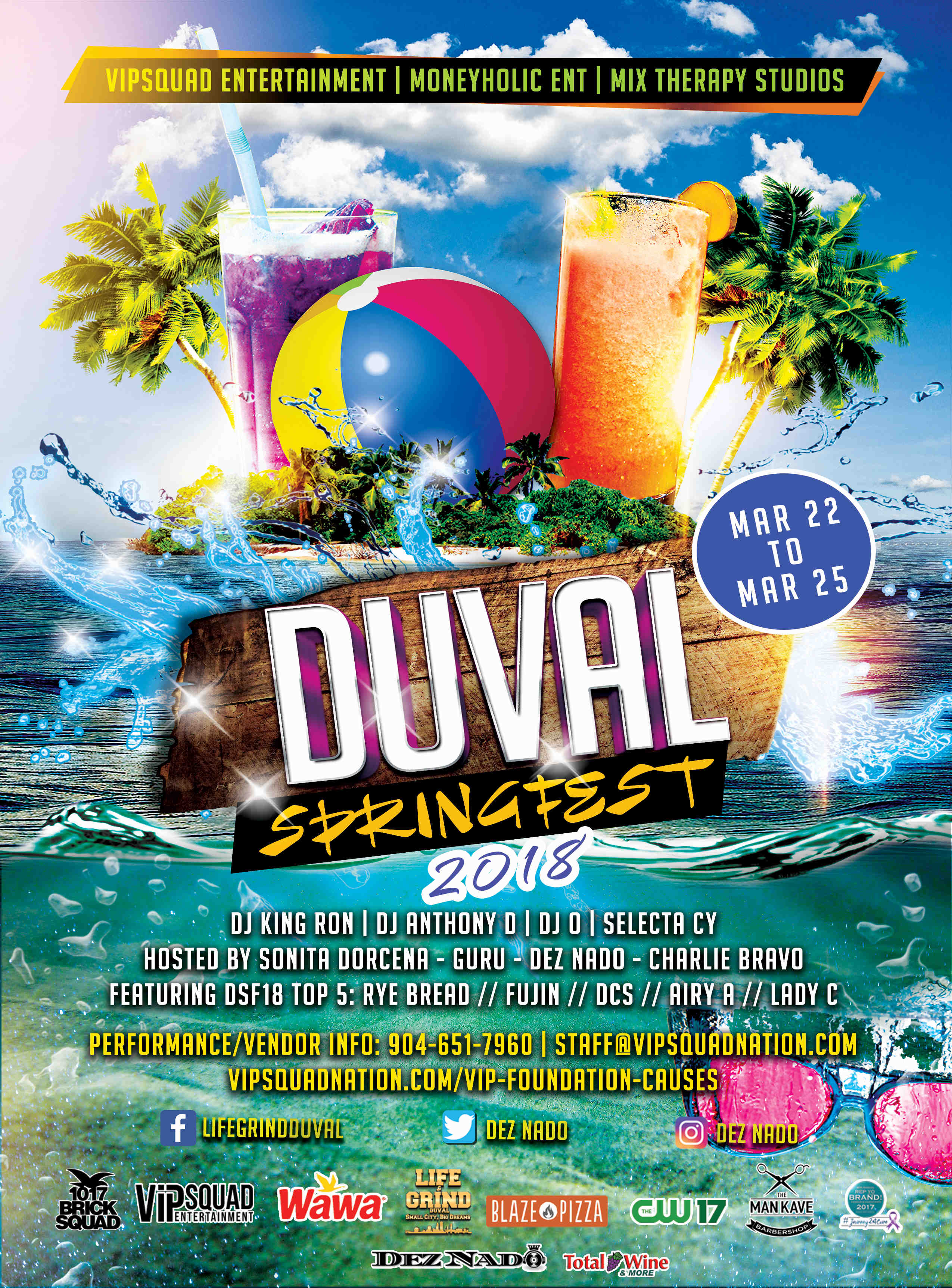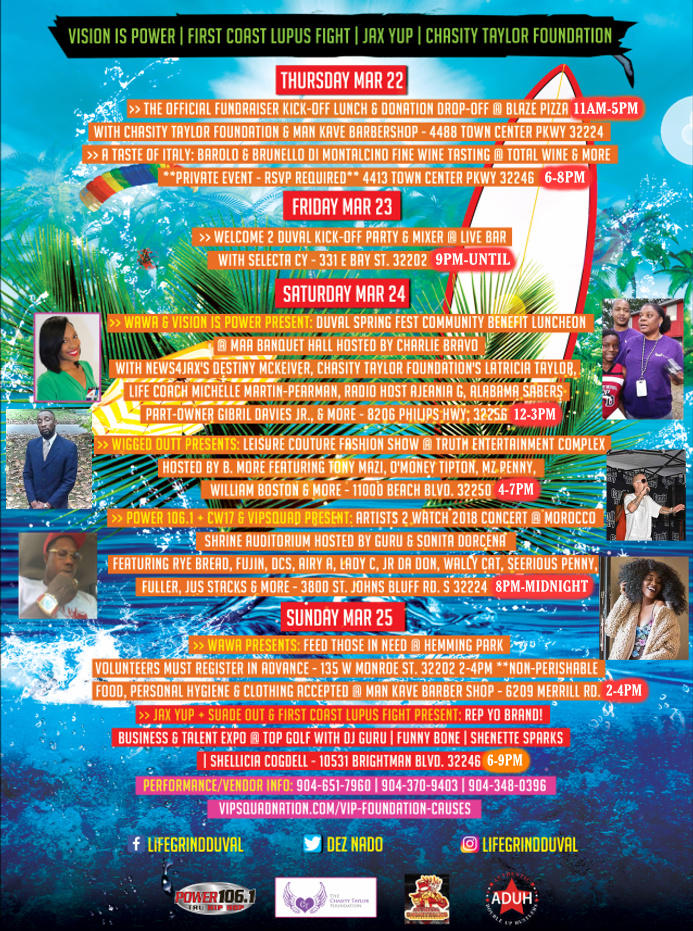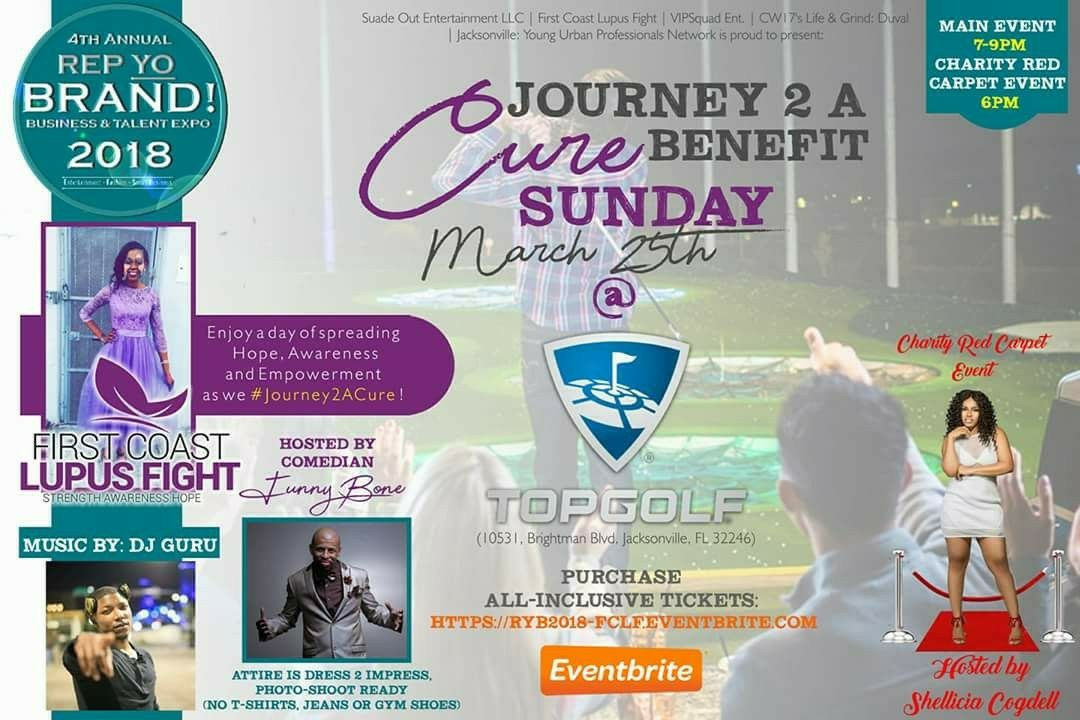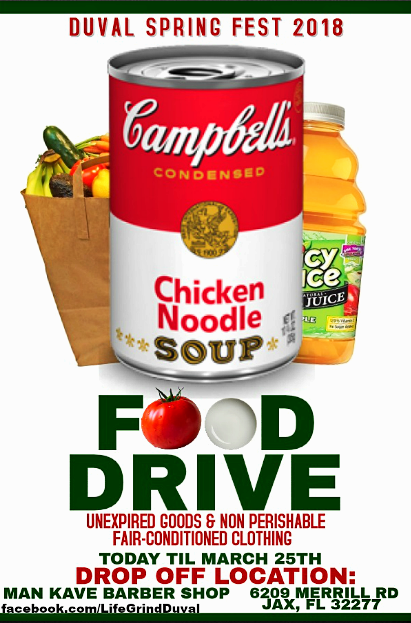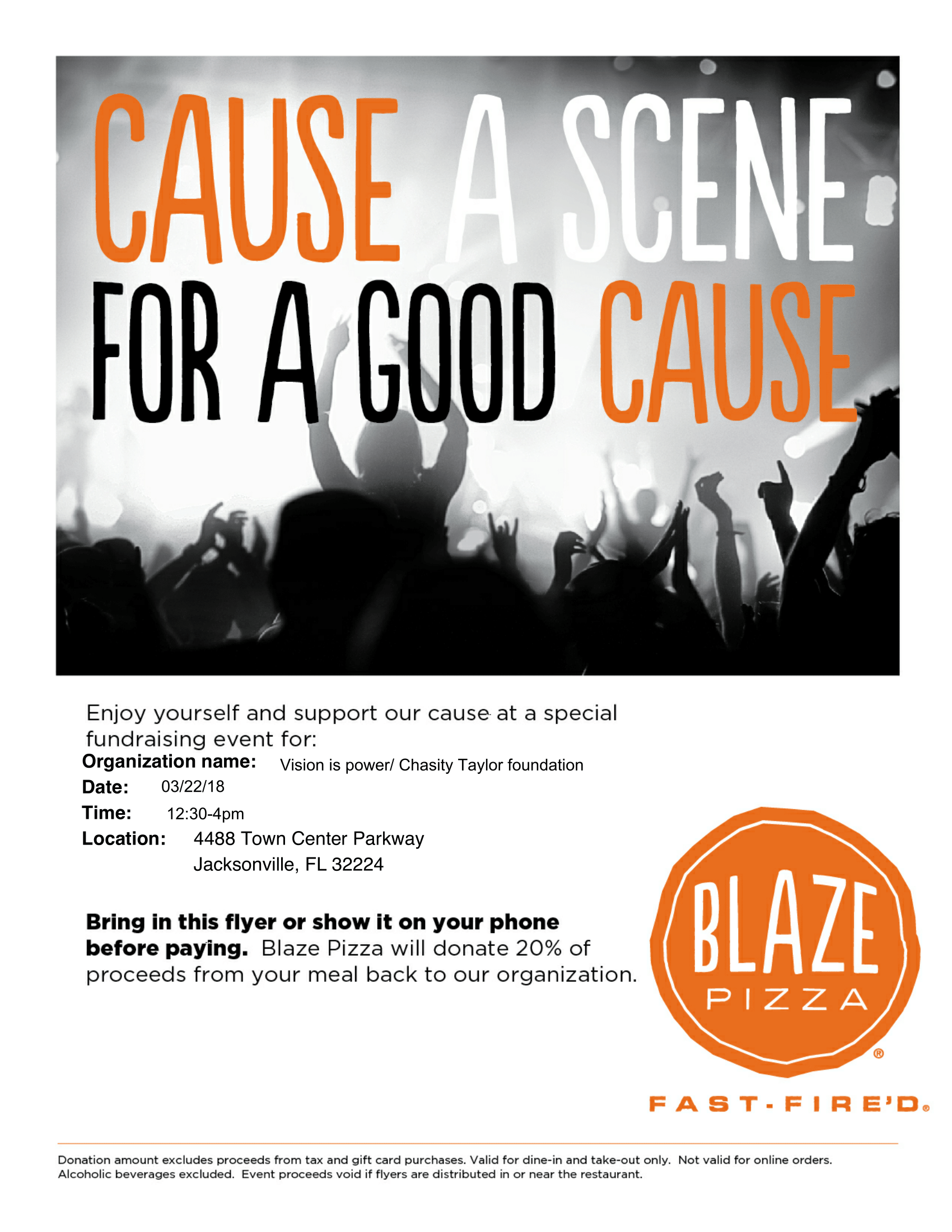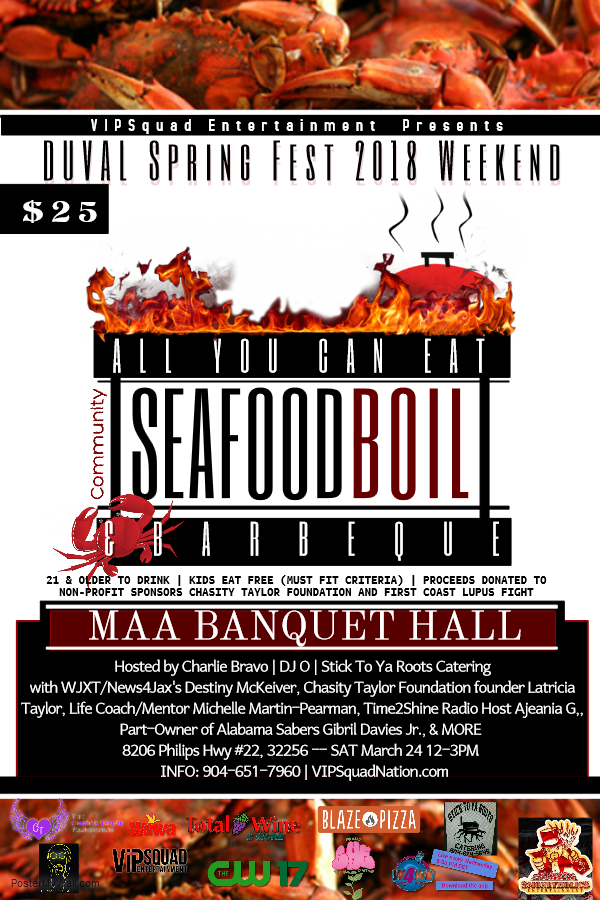 ---------------------------------------------------------------------------------------------
VIPSquad Entertainment | Moneyholic Entertainment | CW17's Life & Grind TV Series | First Coast Lupus Fight | Jax Young Urban Professionals Present
THU March 22-SUN March 25
Jacksonville, FL

Thursday MAR 22
>> Blaze Pizza Presents: The Official Fundraiser Kick-Off Lunch & Donation Drop-Off @ Blaze Pizza - Town Center
with The Chasity Taylor Foundation & The Man Kave BarberShop - 4488 Town Center Pkwy 32224 -- 11AM-5PM

>> Total Wine & More Presents: A Taste of Italy: Barolo & Brunello di Montalcino VIP Fine Wine Tasting @ Total Wine & More
**Private Event - RSVP Required** 4413 Town Center Pkwy 32246 -- 6-8PM

Friday MAR 23
>> Town Creek Productions Presents: Welcome 2 DUVAL Kick-Off Party & Mixer @ Sydney Australian Beach Club/Blue Water Daiquiri & Oyster Bar
with DJ E Nice - 205 1st St N, Jacksonville Beach, FL 32250 -- 9PM-Until

Saturday MAR 24
>> Wawa & Vision Is Power Present: DUVAL Spring Fest Community Benefit Luncheon @ Maa Banquet Hall
Hosted by Charlie Bravo with DJ O - Catered by Stick To Ya Roots Catering

with WJXT/News4Jax's Destiny McKeiver, Chasity Taylor Foundation founder Latricia Taylor, Life Coach/Mentor & Finally SHE founder MrsChelle Martin-Pearman, Time2Shine Radio Host Ajeania G, Olympus Group CEO & Part-Owner of Alabama Sabers Gibril Davies Jr., & MORE - 8206 Philips Hwy #22, 32256 -- 12-3PM

>> Wigged Outt & Mix Therapy Studios + Scene 904 Productions Present: Leisure Couture Fashion Show @ Truth Entertainment Complex
Hosted by B. More
featuring Tony Mazi, O'Money Tipton, Mz Penny, William Boston Apparel & MORE - 11000 Beach Blvd. 32250 -- 4-7PM

>> Power 106.1 + CW17 & VIPSquad ENT Present: Artists 2 Watch 2018 Concert @ Morocco Shrine Auditorium
Hosted by Guru & Sonita Dorcena with DJ King Ron
featuring I Am Rye Bread, Fujin, DCS, Airy A, Lady C, J.R Da Don, Wally Cat, Serious Penny Fatboy Offglass, Fuller, Jus Stacks & MORE - 3800 St. Johns Bluff Rd. S 32224 8PM-Midnight

Sunday MAR 25
>> Wawa & Man Kave Barbershop Present: Feed Those in Need @ Hemming Park
Volunteers Must Register in Advance - 135 W Monroe St. 32202 2-4PM
**Non-Perishable Food, Personal Hygiene & Clothing Accepted @ The Man Kave BarberShop - 6209 Merrill Rd. -- 2-4PM

>> Jax YUP + Suade Out & First Coast Lupus Fight Present: Journey 2 A Cure Benefit - Rep Yo Brand! Business & Talent Expo @ Top Golf
featuring Jax's top musical talent, models, fashion designers, and small businesses on display
with DJ GURU | FunnyBone | Shennette Sparkes | Shellecia Cogdell - 10531 Brightman Blvd. 32246 -- 6-9PM


For sponsorship, vendor, performer, or other info: 904.651.7960 | 904.270.9403 | 904.576.3676 | www.Facebook.com/RepYoBrand | www.Facebook.com/LifeGrindDuval
www.Facebook.com/DezNado | www.Facebook.com/LifeGrindATL | www.Facebook.com/VIPSquadENT

DUVAL Spring Fest + RYB! 2018, (Duval Spring Music & Community Festival) a Jacksonville-based, all-indie music concert series, has been held every spring since the founder (Jacksonville-based Hip Hop/Caribbean artist and music/TV producer Dez Nado) was a student at the University of North Florida circa 2006, the year that the first Spring Fest was held at "Wackadoo's" on the campus of the university. The event was designed to be a platform for local talent, local businesses, and local musicians to showcase themselves and their brands, with the over-arching goal being to raise the level of awareness for local music/business while offering locals more opportunities to connect with potential supporters and upping the quality of the local entertainment scene at the independent level. Each year the festival dedicates at least one event during the weekend to directly benefiting the community.

("Feed Those In Need", where volunteers are called usually on the last afternoon of the weekend to distribute food and clothing to the less fortunate, and "Each One, Teach One", where the community is called to donate funds for high school graduate scholarships, academic & health/fitness programs, and for school supplies for underserved K-12 students, both to be administered via The VIP and Chasity Taylor Foundations)

Since then, the event's brand has developed into an impactful yearly rite of passage for many up-and-comers in the local music scene, having received acclaim from Starz TV Producer & Eminem protégé 50 Cent's G-Unit Records, Def Jam Records executive A. Lindsey, local news & entertainment media including Folio Weekly, Buzz Magazine, Jacksonville Magazine, The Chat, River City Live, and more. This year, Spring Fest is partnering with a similarly structured local event, called "Rep Yo Brand! Business and Talent Expo" along with Top Golf, First Coast Lupus Fight, and Jax Young Urban Professionals to bring another aspect to Spring Fest weekend; community health awareness, by calling on the community to support non-profit organizations like First Coast Lupus Fight for the betterment of the local community's health as a whole (Tickets for Rep Yo Brand! Expo can be purchased separately HERE https://www.eventbrite.com/e/journey-2-a-cure-benefit-rep-yo-brand-business-talent-expo-2018-tickets-36905131241#tickets ).

The goal this year is to not only raise awareness and support for the less fortunate, underserved K-12 students and graduates, along with Jax's local entertainers and entrepreneurs, but also to raise awareness and support for those within and outside of the entertainment industry battling incurable illnesses, including lupus, multiple sclerosis, rheumatoid arthritis, Graves' Disease, HIV/AIDS, and more. Their goal is to not just raise funds to donate to non-profits like First Coast Lupus Fight ($5,000 goal) and The Chasity Taylor Foundation ($5,000 goal), but to also boldly be the voice for those suffering, many of whom often feel voiceless in today's society.

The lineup of events starts on Thursday, March 22 with a fundraising kick-off lunch from 11am-5pm at Blaze Pizza where locals can bring a Spring Fest coupon print-out/digital flyer and donate 20% to the causes of the festival, and later there will be a private wine tasting from 6-8pm for raffle winners from the community and event VIPs at Total Wine & More. The official kick-off party will be at LIVE BAR on Bay street Friday night (March 23), followed by a Community Benefit Luncheon at Maa Banquet Hall on Saturday March 24, 12-3pm, for victims of the aforementioned illnesses along with at-risk students who will have a chance to receive donated prom dress/tuxedo rentals on behalf of VIP/The Chasity Taylor Foundation. That night, there will be a local/independent music showcase for local bands and musicians at Morocco Shrine Auditorium, and on Sunday, March 25, they wrap up the weekend with Feed Those in Need 2-4pm at Hemming Park, and finally Journey 2 A Cure Benefit - Rep Yo Brand! Business & Talent Expo from 6-9pm at Top Golf, featuring Jacksonville's top musical talent, models, fashion designers, and small businesses on display.