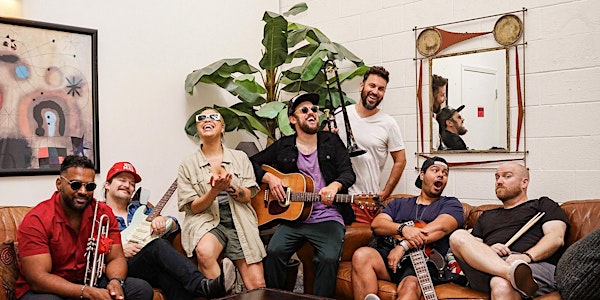 Dustbowl Revival, Cary Morin, and more on Mountain Stage
ALL AGES
With Guest Host Larry Groce
Be a part of the live audience as Mountain Stage records a fresh episode for NPR Music with guest host Larry Groce!
When and where
Location
Culture Center Theater 1900 Kanawha Blvd E Bldg #435 Charleston , WV, WV 25305
Performers
The Dustbowl Revival
Cary Morin
Fortunate Ones
Seth Walker
Susan O'Neill
About this event
Mountain Stage plans to tape this episode at 100% capacity. If you have questions or concerns, please reach out to live@mountainstage.org. 
Ticket Info
All tickets to this show are e-tickets, and will be emailed to you upon purchase. Open up the pdf and the QR code on your ticket will be scanned at the door. This event will also be offered as a live stream.
Watch the Livestream!
Mountain Stage livestreams are free, however there are some incredible folks out there who'd like to show their support through a donation-based, pay what you want "ticket" for the livestream. This is a donation-based "ticket" to show some love for the program and is not a ticket to the live event.
You'll be able to catch the show from the comfort of your home (or wherever you wish) Sunday, August 21,  at 7 PM ET at mountainstage.org.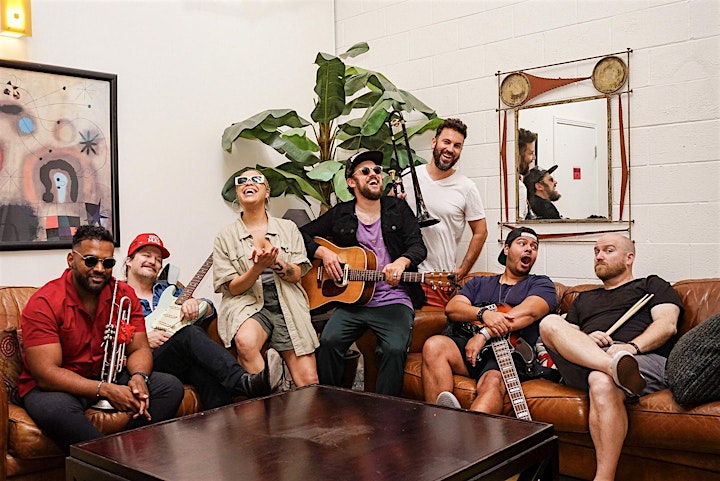 Dustbowl Revival has always been about pushing the boundaries of what American roots music can be. After celebrating over a decade of sonic adventuring and playing thousands of shows together in ten countries and counting, the group collected a devoted fanbase coast-to-coast. After throwing five of their own virtual Sway-At-Home festivals during the shut-down featuring nearly forty artists, the always evolving group of string and brass players led by founding members Z. Lupetin, Josh Heffernan, Ulf Bjorlin are excited to welcome a new wave of talent to the band, after emerging from a pandemic touring hiatus.
After spending years on the road, selling out hometown shows at LA's famed Troubadour, headlining festivals and wowing crowds from Denmark to China, Dustbowl Revival never stopped making their joyful, booty-shaking soul songs and cut-to-heart folk-rock ballads that lift up their transcendent live shows.
Even so, with the bands emotional new single "Beside You" and 2020's ambitious full length Is It You, Is It Me, they wanted to strike into new terrain. As they mined new energetic material from the place where folk and funk music meet, they teamed up with producer Sam Kassirer (Lake Street Dive, Josh Ritter) and engineer Brian Joseph (Bon Iver, Sufjan Stevens). The latest album strikes a more personal note than ever before, representing the latest stage in a band that never stops exploring new sounds.
Many of the songs feel like small theater pieces coming to life verse by verse. It's the yin-yang conversational harmony that is the true specialty of lead songwriter and singer Z. Lupetin, who also doubles as a playwright and recently wrote the music for a Greek tragedy set in Gold Rush era California. While longtime co-lead Liz Beebe has stepped away from the band after a long run, an amazing young talent in Lashon Halley has stepped in to bring new life to the songs, matching Lupetin's intense vocal range with her own.
With a big brass-and-strings band building around the voices, Is It You, Is It Me isn't afraid to explore the personal and political tension that the group may have shied away from facing before. The album tackles uneasy topics, often where the political feels personal, especially in the defiant "Get Rid of You," which was inspired by the student activists who emerged from the tragic Parkland High School shooting in Florida. The ominous driving brass groove of "Enemy," hones in on a painful generational split between a daughter and her parents who may have voted in a tyrant, and have become strangers to her. This yearning search for common ground pervades the record as a whole.
Where the band really sets on a new course is on lushly cinematic, orchestrated set pieces like "Mirror," "Runaway" and, most notably, the current fan favorite and live showstopper "Sonic Boom," about the struggle to reveal who you really are in the hidden, rose-colored world of social media. There's a new widescreen expansiveness to these songs that wouldn't be out of place in a packed arena or orchestra hall with a full neon light show. Acting like a nimble rock orchestra, during the recording process, each member played multiple instruments, and the group brought in new musicians on symphonic brass, and local friends to sing as a spur-of-the-moment choir.
If one thing is clear, Is It You, Is It Me represents another large leap forward for Dustbowl Revival, coming after their acclaimed self-titled 2017 album. Produced by Grammy-winner Ted Hutt (Old Crow Medicine Show, Drop Kick Murphy's), it transitioned the group from a "roots dance party band" that continues to thrive on the festival circuit, to a nuanced ensemble embracing more soulful territory without losing their original fire. That self-titled record was a direct bridge to the newest work, rising number to one on the Amazon Americana chart and featuring a funky favorite "Honey I Love You" where the band joyfully teaming up with blues master Keb Mo'. Their heartache folk number "Got Over", surprised the band by racking up over seven million streams and counting online. "Beside You" stayed in the Americana charts for months and "Enemy" became a staple on SiriusXM, especially during the 2020 election. To top it off, Billboard Magazine added about that Is It You, Is It Me is "the biggest sonic work of the Venice, Calif.-based troupe's career."
Dustbowl Revival's story started humbly. Nearly thirteen years ago Z. Lupetin, a Chicago native who attended college in Michigan came to L.A. to be a screenwriter, grew disillusioned with his job in advertising, and placed a hopeful ad on Craigslist. He sought to find fellow musicians who shared his roving love of Louis Armstrong, Bob Wills, Old Crow Medicine Show, Paul Simon, Aretha Franklin and the brass bands of New Orleans, but also wanted to write songs like Americana pioneers Wilco, Lucinda Williams and even Bruce Springsteen. There are still players in the group who responded to that initial odd quest. New talent on electric guitar, piano and more are joining in for 2021.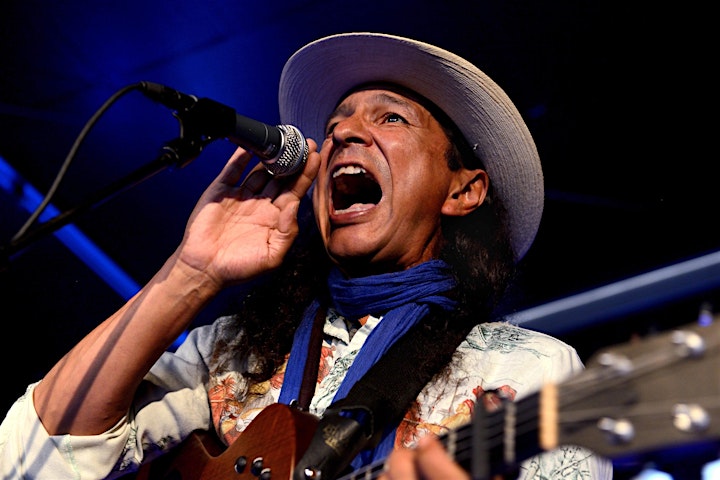 Described as "one of the best acoustic pickers on the scene today," Cary Morin brings together the great musical traditions of America like no other. With deft fingerstyle guitar and vocals that alternately convey melodic elation and gritty world-weariness, Morin crafts an inimitable style often characterized as roots-infused Native Americana with hints of bluegrass, folk, blues, and rock. He has performed at renowned venues across the globe, including the Kennedy Center and Lincoln Center, and is the recipient of numerous awards and accolades. David Bromberg remarks, "Cary Morin is a unique and brilliant guitar player, songwriter and singer. As a guitar player, I have huge respect for Cary's style and technique…. If you haven't heard him yet, you should. Try to remember that it's only one guitar." Music critic Bill Hurley writes, "His guitar skill is jaw-dropping, his voice is warm, worn of world experience, and his songwriting allows both of those things to flourish and captivate anyone in the room."
A tribute to the American South, Morin's seventh solo release, Dockside Saints, was produced and engineered by multi-Grammy winner Tony Daigle at the renowned Dockside Studio. The album is an expansive musical vision, merging Cary's celebrated style of Americana with the spirit and sounds of Cajun, Creole and Zydeco music. Fueled by a band of Lafayette-area heavyweights, it jumps out of the gates with rocking New Orleans rhythms and then wades deep into lyrical ballads. Throughout, the album is punctuated with head-bobbing southern grooves. Its sound ranges from exuberant to subtle, while exploring themes of love, faith, hardship, and heritage. Cary comments, "This collection of songs represents our annual migration, just as my ancestors migrated from this region to the Western Plains so many centuries ago, sharing culture through music and more along the way. It is the product of our imagination of what was, and what has become our love of the sounds of the South."
Adding to his many awards, in 2019, Cary Morin took home an Indigenous Music Award for Best Blues CD for the second time. The same year, he also was named Telluride Blues and Brews Blues Champion and won a Telly bronze award for his music video "When I Rise." In 2018, he won an Independent Music Award for Best Blues CD, an honorable mention in the 2018 International Songwriting Competition, and a Native Arts and Cultures Fellowship. In 2017, he won an Indigenous Music Award for Best Blues CD and a First Peoples Fund Artist in Business Leadership fellowship. He also was nominated that year for Best Acoustic Blues Album by Blues Blast Magazine. Additional accolades include a nomination for the 2016 Best Blues CD in the Aboriginal People's Choice Music Awards, a nomination for the 2015 Indigenous Music Award for Best Folk Album, and a nomination for the 2014 Indigenous Music Award for Aboriginal Entertainer of the Year. In 2013 and 2014, he won the Colorado Blues Challenge Solo Championship. He has over 35,000 monthly listeners on Spotify, with over 3 million hits on a single song, as well as over 18,000 Facebook followers.
Cary has collaborated with, shared the stage with, or opened for numerous music legends, including Los Lobos, Jackson Browne, Bonnie Raitt, Joan Osborne, David Bromberg, Arlo Guthrie, Tony Trishka, Guy Davis, David Wilcox, Alvin Youngblood Hart, Spencer Bohren, Charlie Musslewhite, Brian Stoltz, the Subdudes, and Phil Cook, to mention a few.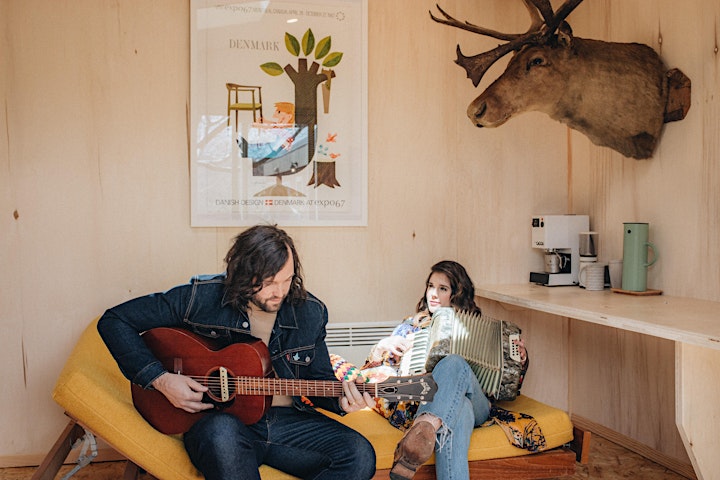 Out of a period of isolation, introspection, and honesty, emerges That Was You and Me, the new album from Fortunate Ones.
With lush harmonies rising out of warm acoustic sounds, That Was You and Me finds Fortunate Ones reflecting on life, loss, grief, and hard times, and ultimately choosing love."Every part of our lives was changing. It was a big transition period, personally and professionally," says Catherine Allan, one half of the St. John's, Newfoundland duo, of the period in which these songs were written. After touring their second album, Hold Fast, the two craved time to retreat, reconnect, and create. Some of that time was granted on the heels of surgery.
"I had a tumour removed from my hand in the summer of 2019," explains Andrew James O'Brien, the duo's other half. Recovery left him unable to play guitar in any serious way - and slow days at home had him rethinking what a career in music would or could be. Instead, a job at the picturesque Inn by Mallard Cottage found O'Brien up early day after day, working the front desk. That workaday life led to one of the album's stand out songs. "Day to Day" was born in the very morning routine it describes. "One morning, the sun is not up," O'Brien remembers. "Crawl downstairs half awake. I'm literally frying eggs and out of nowhere - this song comes. I don't have a guitar. I've never written a song like this before, full melody and verses in my head. Immediately words are coming, 'alarm clock howls/I find my legs/crawl down the stairs/and fry my eggs.' I'm writing this standing over the stove on my phone in complete silence. I'm thinking, holy shit, the whole song is done, end to end in my head. Never happened to me before in my life."
The song talks of finding meaning in the day to day - and finding meaning is an overarching theme on this album.
O'Brien and Allan decided "that the only way to move forward was to infuse our work with as much meaning as possible," Allan says, "so that whatever happened, we would feel full from it,and hopefully then people will feel that too."O'Brien agrees. "My goal was to write unwaveringly meaningful work that was incredibly personal and didn't hold back."
The result is an album stacked with songs about family, love, and finding one's place. These songs are richly peopled and deeply personal - and at the same time, totally relatable. "It was intentional," O'Brien said. "It wasn't like, let's write songs because we need to fill a record. Each song is its own story and its own living thing."
"Clarity" is an anxious heart's search for answers. "You're Still Here" details a long, hard year and offers hope for the future. And "It's Worth It (for Leo)" is a beautiful tribute to O'Brien's father, who is unwell. O'Brien was thinking about what he most wanted his father to know. "You've created a legacy of people that are honored and proud to come from you," O'Brien says, "and that, looking back on your life, if you can think of one positive moment in a sea of experience, then it was worth being alive." It's a hard song to sing, O'Brien admits, and the album version is a single take that had O'Brien - and producer Joshua Van Tassel - in tears. "It is not edited at all. You can hear that I'm sniffly in the last verse. It was a really profound moment. We had to keep it."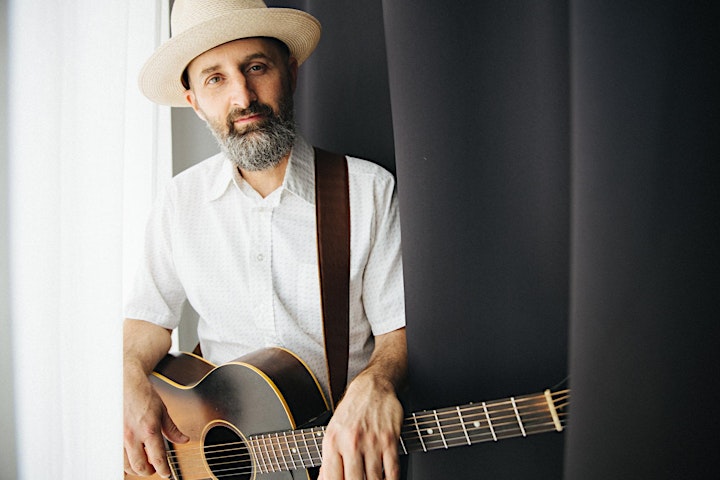 Seth Walker is often cited as one of the most prolific contemporary Americana artists on the scene today. He's a multi-dimensional talent who combines a gift for melody and lyric alongside a rich, Gospel-drenched, Southern-inflected voice with a true blue knack for getting around on the guitar. His new studio album, I Hope I Know, produced by Jano Rix of The Wood Brothers, and a string of singles, including "We Got This," "Spirits Moving" and a cover of Van Morrison's classic "Warm Love" further build upon this reputation.
In 2021, Walker added published author to his oeuvre with his first memoir, 'Your Van Is On Fire.' A riotous and charming melange of a touring musician's life, the book is comprised of many short essays, poems and paintings he'd accumulated over a near 30-year career. Written during the pandemic lockdown, Walker offers a first hand account of an artist in perpetual motion who's dedicated his life to chasing the muse wherever it may lead.
Growing up on a commune in rural North Carolina, the son of classically trained musicians, Seth Walker played cello long before discovering the guitar in his 20s. When his introduction to the blues came via his Uncle Landon Walker, who was both a musician and disc jockey, his fate was forever sealed. Instantaneously, Seth was looking to artists like T-Bone Walker, Snooks Eaglin, and B.B. King as a wellspring of endless inspiration. The rest is history. He's released ten albums, broken into the Top 20 of the Americana Radio Charts, reached No. 2 on the Billboard Blues Album Chart and received praise from NPR, American Songwriter, No Depression and Relix, among others.
In addition to extensive recording and songwriting pursuits, Seth is consistently touring and performing at venues and festivals around the world. Along with headline shows, he's been invited to open for The Mavericks, The Wood Brothers, Raul Malo, Paul Thorn and Ruthie Foster, among others. Seth Walker is currently based in Asheville, NC after previously residing in Austin, New Orleans and Nashville.
He's used those experiences wisely, soaking up the sounds and absorbing the musical lineage of these varied places. With a bluesman's respect for roots and tradition, coupled with an appreciation for—and successful melding of—contemporary songwriting, Seth sublimely incorporates a range of styles with warmth and grace. Perhaps Country Standard Time said it best: "If you subscribe to the Big Tent theory of Americana, then Seth Walker –with his blend of blues, gospel, pop, R&B, rock, and a dash country—just might be your poster boy."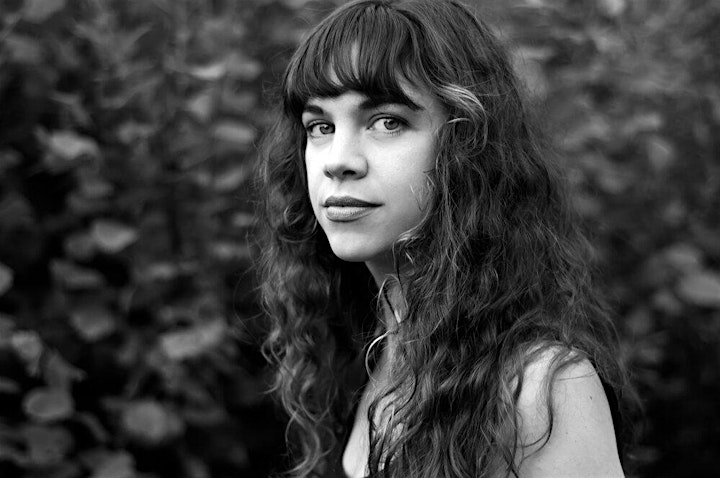 Having wowed huge festival stages over the past few years as guest to various performers, Susan has simultaneously been honing her craft as a solo performer. A songwriter of hidden depths, with a timeless voice that is equal parts balm and blowtorch, she is audacity personified, a free spirit; a real performer. As of now she is Ireland's best kept secret, however with the success of 'In The Game' her 2021 collaboration album with Mick Flannery that is starting to change.
Mick Flannery and Susan O'Neill released their critically acclaimed debut collaboration duet album in September 2021. 'In The Game' hit the No.2 spot in the Official Irish Album Chart. After a closely fought battle for the top spot with Drake, the pair knocked Metallica out of the No.2 spot and charted ahead of Kanye West's Donda and Olivia Rodrigo's 'Sour'. The record stayed in or close to the Top 20 for several weeks post release, and the pair have just received an award from IRMA for finishing up the biggest selling independent Irish record in Ireland in 2021.
Selling out a full European and Irish tour last autumn, the pair also supported the record on an extensive U.S tour, where Mick & Susan were personally invited by Phoebe Bridgers as her special guests when she played the Mann Centre in Philadelphia to a 7000 person strong audience. Describing her feelings for their new record Phoebe simply said 'I love this F****** record'. The sentiment is shared across the board with American Songwriter calling it 'A sorrowful Masterpiece', Clash Magazine calling it 'Superb' and The Sunday Times describing it as a 'Seductive, beautiful crafted album'
'In The Game' was also nominated for the Choice Music Prize, and various RTÉ Radio 1 Folk Awards including 'Album of the Year', 'Chain Reaction' one of the lead singles won 'Best Original Song' ('Baby Talk' won this same award in 2020) and Susan was also nominated for 'Best Female Folk Artist' at this year's ceremony.