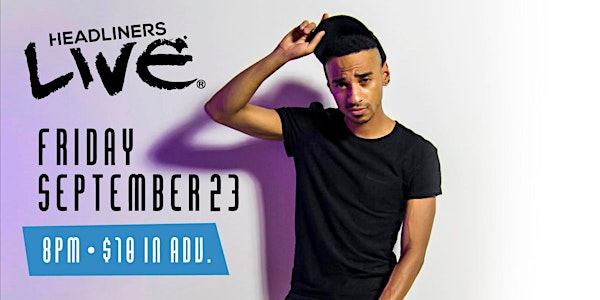 Durand Bernarr :: Presented by Pier Entertainment HEADLINERS LIVE®
When and where
Location
Pub Webb 1527 Cecil B. Moore Avenue Philadelphia, PA 19121
Description
An exciting, electric artist and rising star, Durand Bernarr brings his east coast tour to Pub Webb Live on Friday, September 23rd. Featuring special guest performances by Denelle Anderson and Domi Jo!
Doors: 8pm
Show: 9pm
Age: 21+ w/ ID
Durand Bernarr | With a dynamic, one-of-a-kind range and an impressive stage presence, singer/songwriter/vogue champion Durand Bernarr has been on a mission to not only share his distinctive sound worldwide, but to ensure that fans leave his shows and album experiences with an unforgettable array of audio visual jewels.
From his debut "AlcoholHarmony: The MixT@pe" to his most recent release "#BlameItOnTheMango", Bernarr's listeners encounter a unique and eclectic sonic landscape smothered in his signature syrupy alternative soul. Through his powerhouse vocals and salient whistle tones, Bernarr's talent is already garnering comparisons to legends like Maxwell and Minnie Riperton. It is no wonder he has been dubbed one of the music industry's best-kept secrets.
Raised by a vocal coach mother and a father boasting high-profile tour production credits for greats like Jill Scott, Adele, and the late Whitney Houston, Bernarr has watched and learned directly from a long list of mega stars—most notably, through a long stint touring with neo-soul goddess Erykah Badu as part of her band, Neda Stella, with whom Bernarr continues to wow countless audiences nationwide today. Catch Durand live Friday, September 23 at 8pm.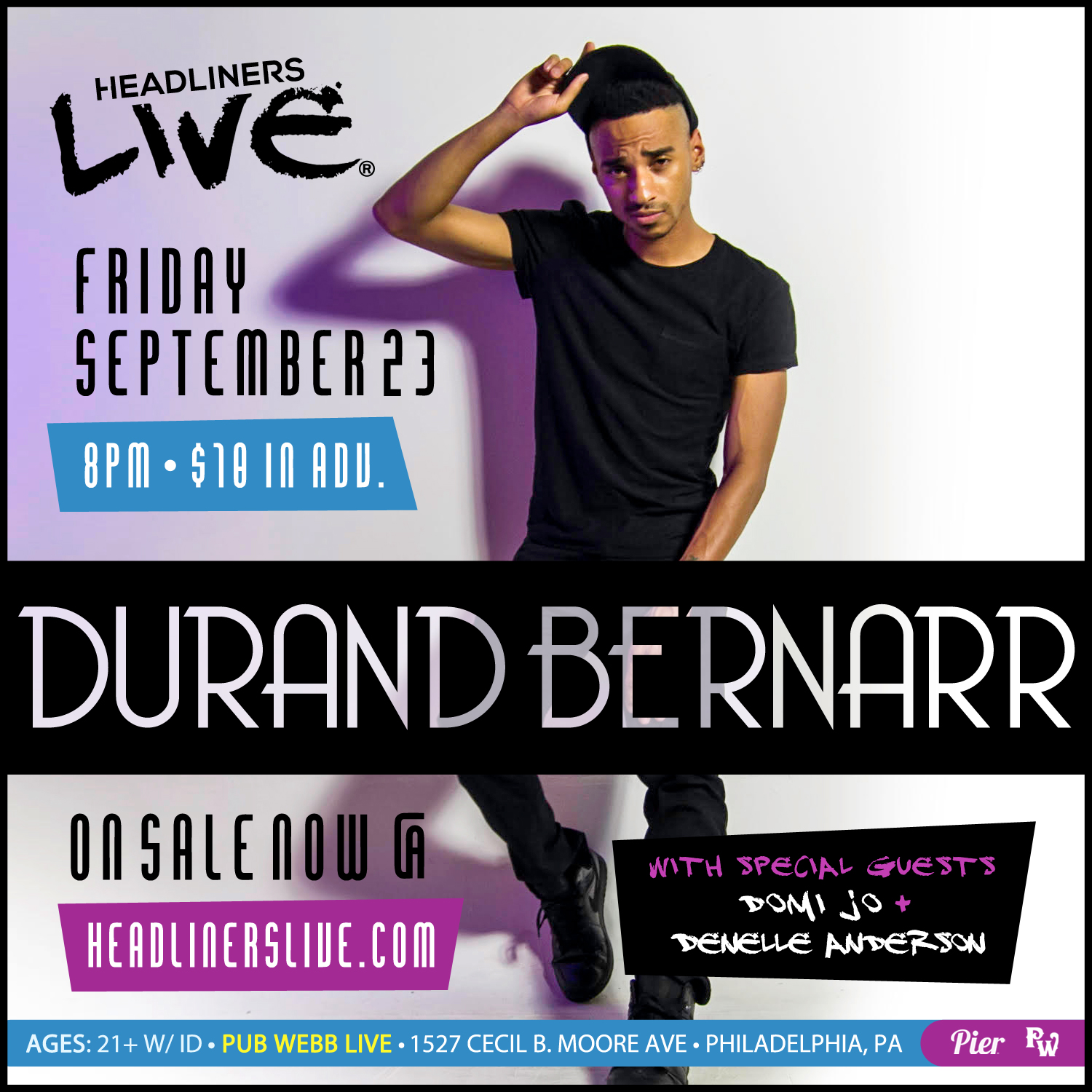 HEADLINERS LIVE® | Pier Entertainment's ongoing mini concert series featuring larger-than-life rising stars such as Kriss Mincey and Julian King, the editorial concert compilation continues to make noise at one of Philadelphia's hottest new club venues, Pub Webb Live.