Description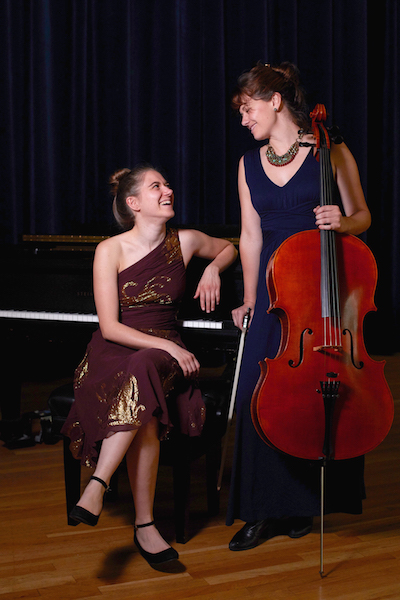 Duo West: Sonja Myklebust, cello and Abbie Gabrielson, piano
Duo West presents a program of 20th century masterworks at Classic Pianos in Portland.
Dedicated performers and teachers, cellist Sonja Myklebust and pianist Abbie Gabrielson imbue every performance with passion, energy, and context. Committed to sharing music with new audiences, Duo West creates interactive concert experiences that inspire and educate. The duo formed their musical partnership as students at Lewis and Clark College in 2006. Based in Portland, OR, Sonja is on the teaching faculty at George Fox University. She holds Masters and Doctoral degrees from the University of Washington. Abbie maintains an active teaching studio and freelance career in Sonoma County, CA. She holds a Masters degree from the University of Maryland.
Program:
Dmitri Shostakovich – Sonata for Cello and Piano in d minor, Op. 40 (1934)
Arvo Pärt – Spiegel im Spiegel (1978)
Gabriel Fauré – Sonata for Cello and Piano No. 1, Op. 109 (1917)
Alberto Ginastera – Pampeana No. 2 (1952)
Refreshments will be provided.