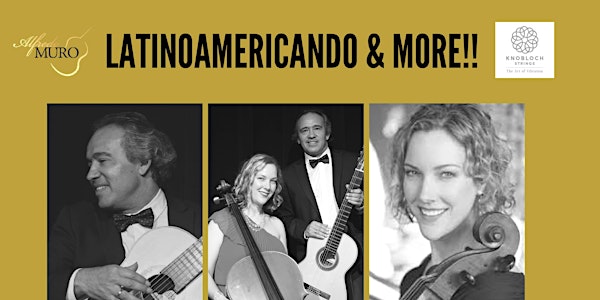 DUO APAIXONADO: LATINOAMERICANDO & MORE! ALFREDO MURO & VALDINE RITCHIE M.
Location
Classic Pianos
3003 Southeast Milwaukie Avenue
Portland, OR 97202
Guitar /Cello duets and solos-Classical, Latin, Brazilian, Spanish, Choro, Bossa Nova, samba, flamenco
About this event
The concert titled "Duo Apaixonado: Latinoamericando & more!!", will offer a delightful evening of solo guitar and cello music as well as duets for cello and guitar music from Spain to Latin America and from Bach to Piazzolla
The Canadian cellist Valdine Ritchie Mishkin and the Peruvian guitarist Alfredo Muro, two talented musicians formed this unique Duo Apaixonado in 2017 in Portland, Oregon, Since then they have performed regularly un the USA . Duo Apaixonado displays a wonderful blend of talent presenting their own arrangements and a outstanding cello guitar repertoire in the world and is continually broadening the repertoire of the cello and guitar duets.