Description
Dungeons and Dragons and Libraries: A Teen-Only, Role-Playing Event!
Gather treasure, battle monsters, be home by dinner!
_________________________________________________
Groc is a seven-foot tall, half-orc fighter with greater than average intelligence. He likes long walks on the beach, making daisy chains for his friends, and crushing the skulls of his enemies. Sanseera is an elf rogue. After 201 years, she doesn't steal for the treasure—she's in it for the adventure.What happens when travelers like these meet in the most unlikely of places...a library? Join us and find out!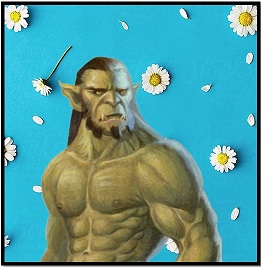 What is D&D? At heart, Dungeons & Dragons is a game for storytellers. Players take on the role of a fantasy hero, then work together with a Dungeon Master (a narrator) to guide their characters on an epic adventure, limited only by their imaginations.
No experience? No problem! There's a lot to learn when you're playing a new game, but we'll make it as easy as possible to jump right in & start playing. If you're new to D&D, we'll provide everything you need, including the character! Already have some experience? Great! Players are welcome to bring their own level-one characters OR play one of the fabulous adventurers we've pre-generated for you. Whether this is your first time or your hundred-and-first time, all players will start at the same level, so we can all grow together! Want to know what you're getting yourself into? We get it. Click here to watch an instructional video, or join us for the game & learn for yourself!


Space is limited for this event, so registration is required. A waiting list will open when all seats are full. If enough people join the waiting list, we'll do our best to add a second event! No previous experience is required--all you need to bring is your imagination!