Prepare for an adventure of epic proportions!
About this event
Aquinas College's faculty, staff, and student "Masters" will guide you to create your own unique fantasy universe, bring to life characters and monsters, and ultimately lead other adventurers through dramatic encounters of your own design.
Your training includes courses like:
Character selection
Improv acting
Map-making
Populating your world
Epic storytelling
Miniature arts
Killing with statistics
Explosions, Plagues and Black Markets
Digital roleplaying games
Monster menageries and environments
Each camper will receive all* materials necessary to build their worlds including
A full set of polyhedral dice and dice bag
Folder, notebook, mechanical pencil
Pre-generated character sheets
3D and 2D miniature figurine(s) and base(s)
Dungeons and encounters
Monster card(s) and tokens
Magic Item card(s)
Camp t-shirt
Lunch and snacks each day
Special surprises!
* Each camper will benefit from access to the "Dungeons & Dragons: Players Handbook" (5th Ed., either electronic or print), which is available from dndbeyond.com or fine bookstores everywhere. If campers already have copies of the D&D (5th Ed.) "Monster Manual" and/or "Dungeon Master's Guide," they may bring those as well.
Cost
$300 per student
Registration deadline: July 1, 2021*
*After July 1, registrations will be accepted on a case-by-case basis.
Three $100 scholarships are available based on financial need. Scholarship applications are due July 1, 2021. Interested applicants can apply for one here: https://forms.gle/1aGEBqsYVqaJiTMA8
Contact
Dr. Ian Borton, Camp Director
Professor of Communication
ian.borton@aquinas.edu or (616) 632-2121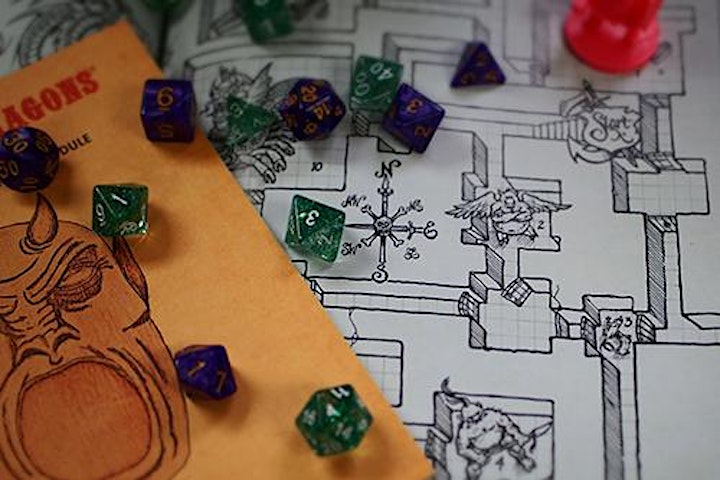 Organizer of Dungeons & Dragons Day Camp
Although everyone is born with the means to communicate, communication ability, like any talent, must be developed. The communication curriculum at Aquinas was designed with that in mind. Classes demand thoughtful inquiry, critical thinking, problem solving skills and active participation. Communication one of the fastest growing disciplines at Aquinas.
The mission of the Aquinas College Communication Department is to provide a sound theoretical and practical curriculum in human communication which will foster understanding, appreciation and practice of communication in various contexts, prepare students for professional/citizenship endeavors, and equip students for life-long learning.