Description
Comfort & Joy invites you to come play, explore your fantasies and express your realness with us at 'Dungeons & Drag Queens', our latest Touch party production.
In our queerdom we welcome all your unique bits, naughty or nice. Divas, deviants, and doms, leather fiends and lingerie kweens, kinksters and creatures of the night - we see you and celebrate your faggotry and queer magic. Werk your inner power and let 'em have it grrl!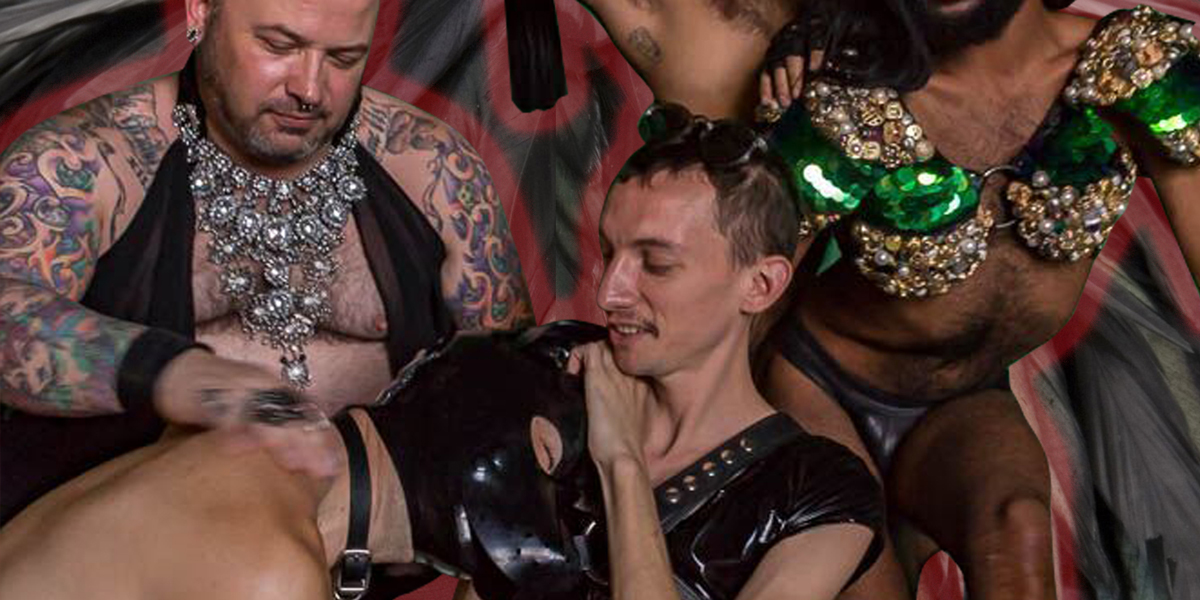 Naturally this theme offers a treasure trove of potential looks and we want you to feel empowered to have fun and let your freak flag fly, whether you attend the ball in boots or heels, leather or latex, neon or nipple rings. Make the gender binary pay for misbehaving. Slay the drag, hunty.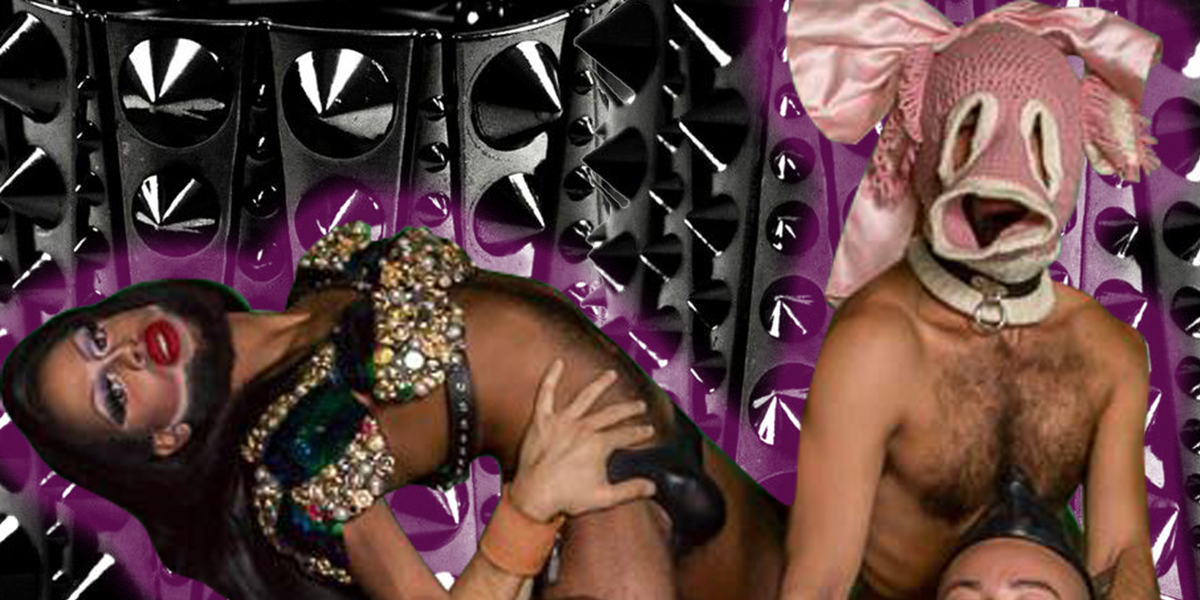 As always Chickpea's DayGlo Dominance will leave you gagging (in the best way) with stunning visuals.

On stage at

11:30pm,

we will edge you into ecstasy with performances from:

Terrifically talented drag empress Miss Rahni Nothingmore, who's never vanilla

Brilliantly beautific Grace Towers, that sweet little piggy, and special guests!

Plus a tantalizing bondage web exhibition by kink master Mark Sade. You'll wish you were the demo bottom.

On the main dancefloor, enjoy the wicked beats of Ruben Mancias, DJ Bugie, and Trever Pearson. DJ bios can be found below.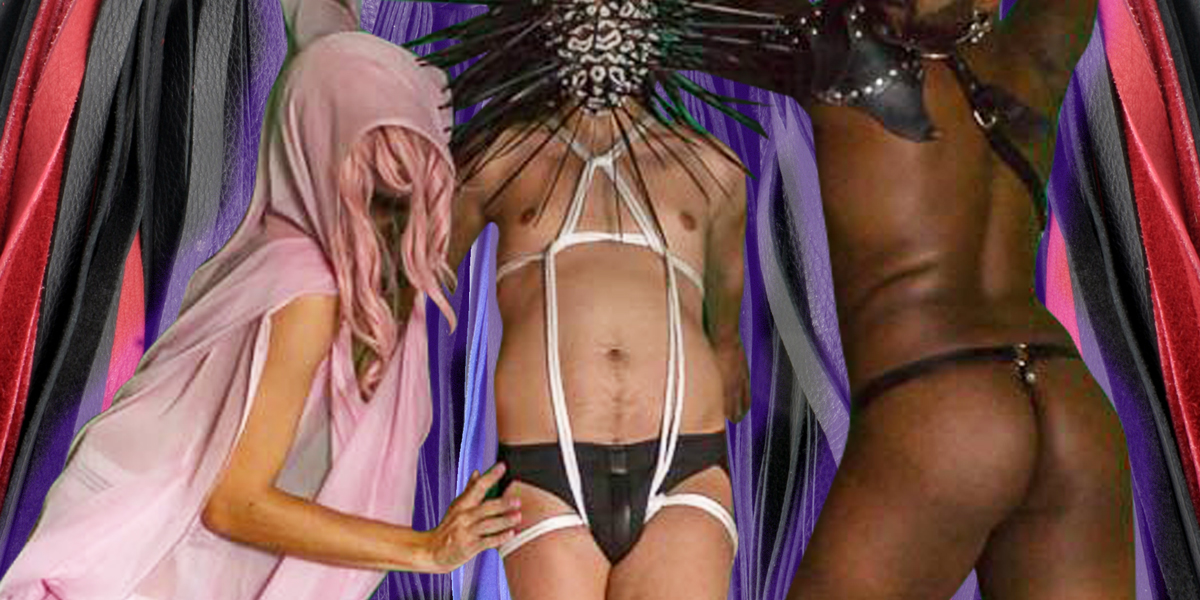 Downstairs you can explore your desires in our dungeon; court a playmate(s), batter rams and find the secret booty amid downtempo beats by Dulche and Fact.50 and dazzling decor curated by Tassel. Consent is mandatory, safe words are optional.


To volunteer to help support the party (and get a free ticket!) you can sign up here:
http://comfortandjoy.ivolunteer.com/touch_dd



Delectable nourishment will be served throughout evening.
Full clothes check available.
This event is 21+
---
DJ Bios:
Ruben Mancias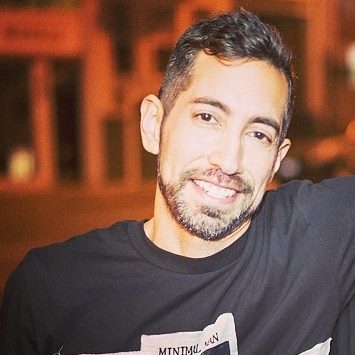 With his heart-pounding, rhythmic drum beats, pulsating grooves, and mesmerizing harmonies, he has excited the ears of even the toughest music critics. For over 20 years, Ruben has attracted hordes of serious dance music fanatics from around the globe by seducing them over and over again with his amazingly beautiful music. His creativity may be witnessed seaming in and out of every mix and melting out on to the dance floor. His passion for music goes far beyond any DJ booth or recording studio.
Originally an East Coaster, Ruben's childhood roots begin from Philadelphia. Ruben's passion for music started at a very early age. Listening to his brothers and sisters' record collections, he became infatuated with different musical styles and sounds, including reggae, R&B, jazz and alternative. Moving to San Francisco in early 1991, he was introduced to a thriving dance scene, an underground musical playground. Falling in love with house and Latin music, Ruben's ability to spin and fuse together different rhythms and beats was the thing that propelled him into a highly successful career. After landing his first gig, at the internationally renowned 1015 Folsom, Ruben's career soon took off, making him a "household" name in San Francisco. With guest spots at clubs Tilt, The Corduroy City, Universe, and Spundae, he quickly established residencies at acclaimed parties Lift, Fag Fridays, PleasureDome, and the notorious

Sunday

T-Dance at EndUp, A self-produced radio mix show, showcasing Bay Area house talent, "Nocturnal Transmission", on Wild 107.7, was not far behind.
Ruben's career was taken to new heights as he bore the internationally renown Devotion, which has earned a reputation for expanding San Francisco's knowledge of the global scene through guest DJ spots and Ruben's smooth yet eclectic style. He now sets his sites on New York City, the Mecca of deep house music, to share his spiritual message through the pulpit that is Devotion. Today Ruben can be found playing regularly at the famed "Club Shelter" . In addition, look out for the next evolution of Devotion, coming to both New York and San Francisco.
From the smiles and hugs, to the hyped crowds, the party radiates a positive energy that vibrates through the space, like the drum-induced speakers. Along, with radio spots, as well as internet mix shows, Ruben is doing what he loves and giving his fans what they want: beautiful music! Appearances at top House Music parties throughout the world such as "Goa" in Rome, "Home" in Athens, various events throughout the States and Mexico, and repeated guest spots at New York's "Club Shelter" help keep his style fresh and exportable. Ruben's acclaim and exclusivity are bringing him back to Europe and on to Asia, for several "Devotion Tours" throughout the coming months! With many new projects in the works, Ruben's career is in full force. His mixed cd "After

Midnight

' quickly became a best-seller across America. After forming "Devotion Records," the debut release "Peace" climbed the charts on both sides of the Atlantic. Slaving tirelessly in the studio, Ruben is working on releasing fresh music in the coming months. Along with a lucrative merchandise plan, Ruben is a man of many hats. Wearing them proudly, it's Ruben's love for Dance - deep house, garage, classic and joyful-that keeps his hands on the tables and ours in the air. His youth, energy, and immense talent insure a long-lasting career in the music industry- which makes Ruben Mancias a huge chapter in the wonderful, timeless story that is Dance Music.
"True Dance Music involves feeling the heart and soul in the deejay's performance. It's the thing that moves you to want to dance."Ruben Mancias.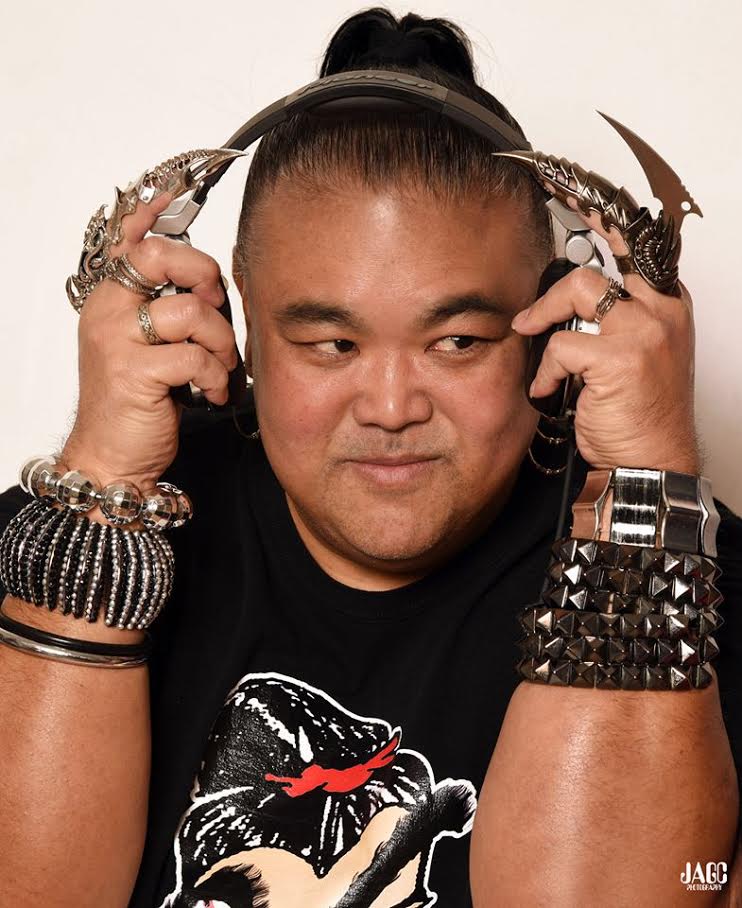 Honolulu-born DJ Bugie (pronounced Boo – Gee) started his career at Hamburger Mary's. After which he left for San Francisco and took up residency at the legendary End-Up where he played
Friday
nights for the popular "Club Dekadence" and again on Sundays for the weekly Tea Dance.
South Beach then became home and he took up his new residencys at Twist and Liquid. He quickly established himself as an integral part of the South Florida music scene. He was later featured in Michelle Lindenberger's film "Dance Culture in the Mix" and was eventually featured during White Party Week at the "White Gold" party in 2007 as well at the 2009 Winter Party Festival event "Five Ring Circuit". He relocated to Fort Lauderdale and made Johnny's Fort Lauderdale his new home
on Saturday
Nights and in 2011 he was once again featured at "White Stars" for White Party Week.
In 2012, Bugie moved back to San Francisco, where he has made Lookout his new home. In 2014 & 2015, he as featured at Magnitude for Folsom Street Weekend. BUGIE, long hailed as one of the legendary EndUp djs, most recently returned back to the EndUp, for Circuit Circus. He has also done sets at Oasis for Sunsation Sundays and Force Fridays. He played the main stage for Rochester New York, 2015 Pride and at Pearl Nightclub for the unofficial After Picnic Party. He most recently DJed at ShangriLa's 9th (2016) and 10th (2017) Anniversary Celebration and has played at PhoeniXSF marking his return to the legendary EndUp. His flawless taste in music, whether its funky, chunky, tech house, dark tribal beats, or circuit influenced vocals, along with his infectious personality, makes him hard to resist. And his music and party reviews as the "Diva On Vinyl" in JustCircuit Magazine have received rave reviews.
Trever Pearson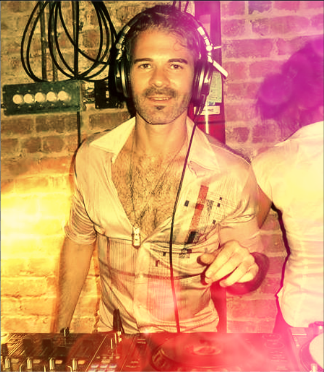 Trever Pearson is a San Francisco based DJ with a music history spanning 3 decades. It was his discovery of deep house however, that changed the course of his c
reative self expression. As resident DJ in his new role curating the musical aesthetic for Comfort & Joy, a queer arts collective with a strong presence at Burning Man, Trever is up and coming in the San Francisco house music scene with a unique sound along a spectrum of color. While gravitating toward the bright and funky for C&J and it's colorful, joyous vibe, his new monthly at El Rio, DirtyRhythm, gets into the deep and dirty. With electronic roots on the Playa and a deep love for the West Coast, Trever weaves together a blend of laid back deep & tech house with indie sounds and deep baselines, groovy hooks with elements of soul, funk and hip hop. It's sexy & rhythmic, playful & dynamic, and will take you on a journey from the beachside hammock to the dance floor to after-hours. His style and voice sing the tune of an urban coastal landscape rich with highs, lows, depth and an urge to let those hips express your soul.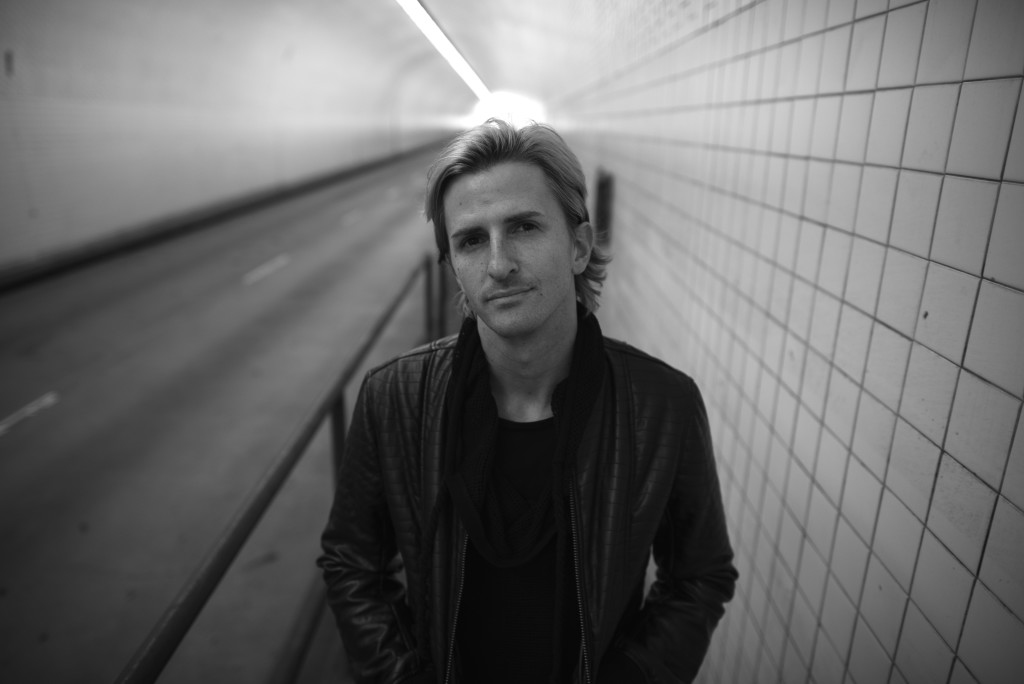 A 10-year resident of San Francisco, Dulche's sound is characterized as melodic infused house music. In addition to his production and remix work, you can also find him hosting his monthly podcast Atmo available on most digital outlets. For more information visit
www.dulchemusic.com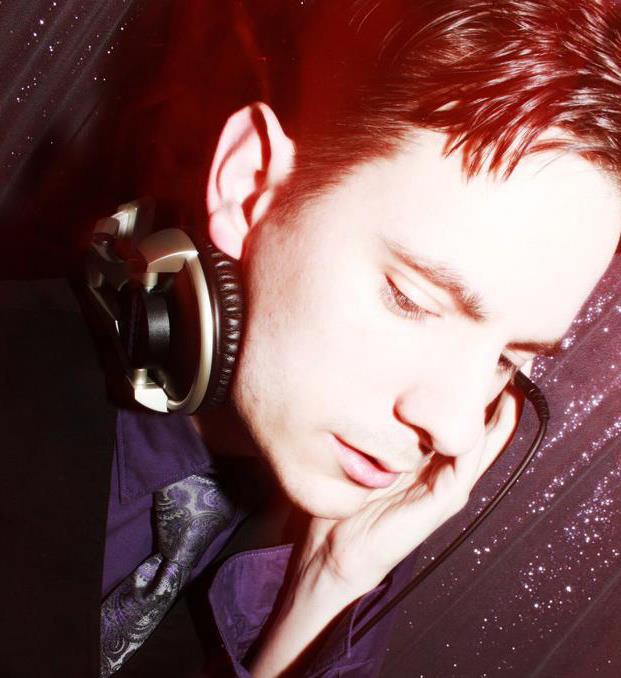 DJ Fact.50
DJ FACT.50 has been creating aural ecstasy for events of all sizes. With a request friendly attitude, an ear for luscious, sensual grooves and a never ending eclectic collection of beats from across space and time, FACT.50 is ready to keep the party going all night long.
DJ Lamont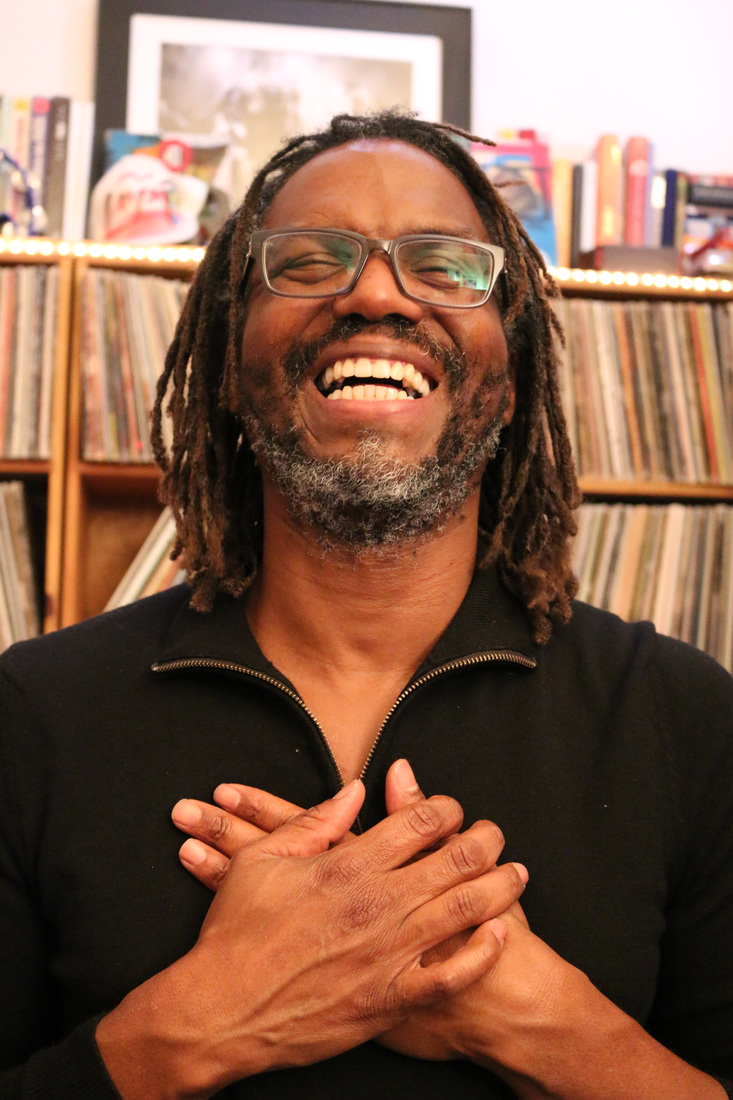 DJ Lamont has been playing with records for 45 years since he was given his first Close N' Play record player by his mother in 1970. DJ Lamont is now celebration his 33 1/3 years as a professional DJ spinning at clubs, restaurants, and social events of all occasions. Lamont has also worked in radio broadcasting, event management, and music retail and distribution.
DJ Lamont founded Fingersnaps Media Arts in June 2004 as a means to develop and promote educational and entertaining opportunities to individuals and organizations by providing high quality media such as DJ Lessons,and DJ Services based on Mr. Young's talents and experiences while expressing his entrepreneurship and creative spirit.

Fingersnaps Media Arts is an African-American owned and operated micro-business creating community with music being the center of self expression. DJ Lamont has taught over 200 DJ's in his home music studio and hundreds of youths and adults in after school enrichment programs and community centers.

DJ Lamont produces a weekly radio show called The Fingersnaps Music Salon on community radio KPOO 89.5 San Francisco Wednesdays 12 Midnight to 5:00 am featuring disco, classic dance, The San Francisco Street Inspired House Mix, nujazz & soul music along with commentary and special live in studio guest.

DJ Lamont believes that music is not just sounds, tempo, and rhythm: Djing and music is communication, "when I am spinning I achieve moments of clarity and purpose, I become very emotional and expressive. I am able to see the true possibility of humanity. Spinning and mixing music along with good food and good people is a great passion that brings me joy and I share that joy though each individual song I select for my guest."

DJ Lamont is a native of Waterbury, Connecticut, the youngest of 4 siblings, writer, narrator, swimmer, and calls the Mission District of San Francisco his home.
---