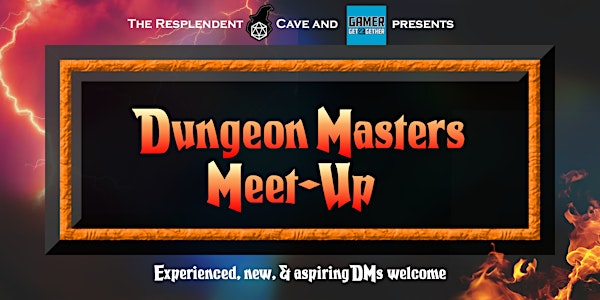 Dungeon Masters Meet-up
A place for dungeon masters to meet, discuss and form groups
When and where
Location
JW Marriott Edmonton ICE District 10344 102 Street Northwest Edmonton, AB T5J 0K9 Canada
About this event
The city of Edmonton is brimming with dungeon masters, whose passion and dedication for the game is what keeps it (literally) running. However, the act of running games can be a lonely experience. Whether it's secretively working on a jaw-dropping plot twist or working out the intricacies of an upcoming puzzle, dungeons masters find themselves having to control their glee in order to surprise their players.
That being said, I want to provide an opportunity for dungeon masters to meet, discuss topics, make connections and improve their craft. It is my hope that each person who comes will feel as if they've gained something when they leave - either you've learned something new, made a meaningful connection or even just learned about a cool place in Edmonton. So join me and several other dungeon masters in the beautiful lounge in the Ice District's JW Marriott.
For the meetup, attendees will be broken up into groups of four or five, where the group will be given 30 minutes to give their thoughts and opinions on five questions presented to them. The questions are:
1. What do you think makes a successful session or campaigns?
2. What part of your campaign/session do you prefer to prep and what do you prefer to improvise?
3. Have you or are you thinking of running D&D professionally? What challenges have you faced or think you will face?
4. Have players ever derailed your plans and how did you handle it?
5. What advice would you give to your younger self if they were just learning to DM all over again?
After the discussion period, attendees will be free to meet and mingle around the lounge. I'm looking forward to meeting each and every one of you!