Actions and Detail Panel
Duluth Rowing Club Icebreaker
Fri, April 28, 2017, 5:00 PM – 8:00 PM CDT
Description
A fundraising party for the Campaign for the Duluth Rowing Center!
Join us for an evening of generous appetizers, silent and live auctions, and fun. Come to the ICEBREAKER at Greysolon!

We welcome the open water, the return to boating, and the start of a new rowing season. Let's celebrate by raising funds to complete Phase III of the Duluth Rowing Center—construction of the Clubhouse, which is the second and final building (our new Boathouse is already finished).

At the Icebreaker you'll enjoy a short program about the history and value of rowing to our community, especially our growing youth rowing program. You'll get information and progress updates about the new Duluth Rowing Center (we're well on our way to completion!). And you'll mix and mingle with friends who share your love of our beautiful waterfront while promoting the sport of rowing.

Most importantly, you'll learn how you can support this vital project with our last fundraising push to secure money for state-of-the-art locker rooms and bathrooms that will cost an estimated $60,000. These will be modern, handicapped-accessible rooms with separate areas for the bathroom, showers and lockers.
All donations raised at the Icebreaker will go toward construction materials, fixtures, plumbing, lockers and benches. The Clubhouse construction labor will be donated by Duluth Rowing Club and community members. One generous donor has already stepped forward with a $10,000 contribution for the locker rooms. Won't you join this donor and help us finish the job?
Enjoy delicious food and bid on unique auction items while you support a great project. All proceeds earned during the evening go toward funding the locker rooms and interior of the Clubhouse as described above.
Bring your friends and family—everyone is welcome. Here's to good food and fundraising on April 28th!


---
Reserved Tickets $35 / Door Tickets $40. Reserve your tickets now to help us plan the party. Tickets will also be available for purchase at the door.
If you have event questions, please contact Jenny Peterson at 218-391-0331 or jennympeterson@charter.net


---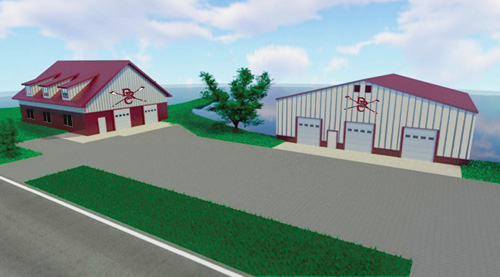 The Campaign for the Duluth Rowing Center funds the construction of two new buildings: a Clubhouse (L) and a Boathouse (R). The Boathouse is now finished and we are working hard to reach our goal of building the Clubhouse this year.

For more information about the Campaign for the Duluth Rowing Center, visit our website.