Dublin Hardware Hackathon Nov 1-3

Saturday, November 1, 2014 at 1:00 PM

-

Monday, November 3, 2014 at 8:00 PM (PDT)
Event Details
Calling all makers! Join us and over 100 designers, developers, tinkerers, and innovators for a weekend dedicated to developing ideas and hacking hardware. Our goal is to bring the hardware community together to get our hands dirty and come up with cool ideas.
Come to the hackathon and bring your ideas from the back of a napkin to a full working prototype in just two days with the help of industrial design and hardware experts and a whole host of amazing tools. Haven't made a hardware device on your own before? No problem! Everyone is welcome, and teams will need a wide variety of skills including design, marketing, software development, and project management among others.
This iteration of Hardware Hackathon - hosted by PCH, DCU Innovation Campus, and Web Summit - follows the wildy successful first Hardware Hackathon that took place in September. Over 120 designers, developers, entrepreneurs, hackers, and tinkerers split up into 12 teams to design, create, and demonstrate new and innovative hardware product ideas. The winning prototypes included a connected fridge that monitored the temperature of medicines kept in it, a smart package delivery box that allows for secure drop off when no one is home, and a device that montiors water quality in residential areas not connected to main water sources. We're excited to see what new ideas come out of this month's Hackathon, and we look forward to seeing your concepts come alive!
What's a Hardware Hackathon?
Hardware Hackathon, a fun-spirited competitive maker event, takes place just 48 hours before Web Summit. At the hackathon, you'll meet and collaborate with a team of people on one product idea you all love. We'll kick off the event with a panel discussion from some of the world's top makers: Paul Cocksedge, co-founder of the Paul Cocksedge Studio; Yonatan Raz-Fridman, co-founder and CEO of Kano; Liam Casey, founder and CEO of PCH; and Aisling Hassell, Head of Consumer Experience at Airbnb. The panel will be moderated by Ann O'Dea, CEO and Editor-at-Large at Silicon Republic, Ireland's number one resource for technology news.
Afterwards, Hackathon participants will be invited to pitch their ideas to the crowd and attract other attendees to form design and production teams. (Note: You are not required to pitch! Join whichever product team most interests you.) After the ideas are voted on, participants will independently break up into teams for each idea, then they'll design and prototype it together over two days.
During the Hackathon, we'll provide you and your team with an incredible list of resources including developer kits, an Intel Galileo board, and a Raspberry Pi as well as 3D printers, CNC machines, soldering irons, a laser cutter and, of course, whiteboards and markers. We're also bringing in a group of hardware and design mentors who will help you think through the prototyping process and beyond. And, of course, we'll keep you well-fed! Meals, snacks, and drinks are included. (If you have any special requests, let us know in advance HwHackathon@gmail.com)
On the final day, our panel of judges will listen to your team pitch your product. We're offering €3000 in cash prizes to the winning teams, so bring your competitive spirit!
About Hardware Hackathon
Breakthroughs from 3D printers to Arduino boards have lowered the barriers to entry for hardware hackers, but the challenge of designing products that are innovative as well as beautiful and easy to use remains high. This iteration of Hardware Hackathon will focus on just that problem: How makers – with a little help – can hack their way from concept to designing a product consumers will love.
WEEKEND SCHEDULE
Saturday
1:00pm – 2:00pm             Registration
 
2:00pm – 3:30pm             Intel Galileo workshop
 
3:30pm – 3:45pm             Nordic Semiconductor  workshop
 
3:45pm – 4:00pm             Design Partners workshop
 
4.00pm – 5:00pm             Open House for Equipment Providers
 
5.00pm – 5:30pm             Food
 
5:30pm – 6:00pm             Introduction to Hardware Hackathon
 
6:00pm – 6:45pm             Pitches
 
6:45pm – 7:30pm             Voting and Building Teams
 
7:30pm – 12.00am           Making
 
12:00am                           Building closes


Sunday
8:00am – 08:30pm           Breakfast
 
8:30am – 12:30pm           Making Session
 
12:30pm – 1:30pm           Lunch
 
2:00pm – 6:00pm             Mentor Session
 
6:00pm – 7:00pm             Dinner
 
7:00pm – 8:00pm            Exclusive screening of the Maker Movie
 
2am                                 Building closes
 


Monday
8:00am – 9:00am           Breakfast
 
10:00am – 12:30pm       Pitch Coaching
 
12:30pm – 1:30pm         Lunch
 
3:30pm – 4:30pm           Prototype Showcase
 
4:30pm – 5:00pm           Intro and Keynote
 
5:00pm – 6:30pm           Pitches
 
6:30pm – 7:00pm           Panel
 
7:00pm – 7:15pm          Prizes Announced
 
7:15pm – 8:30pm           Reception


Sponsors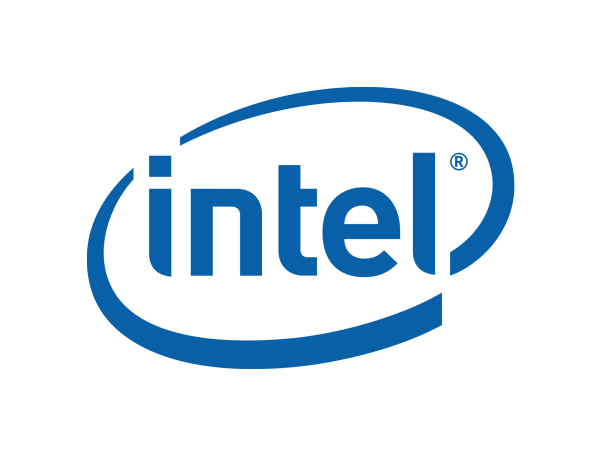 When & Where

Innovation House, DCU Innovation Campus,
Old Finglas Road
Glasnevin
Dublin 11
Ireland


Saturday, November 1, 2014 at 1:00 PM

-

Monday, November 3, 2014 at 8:00 PM (PDT)
Add to my calendar
Organizer
PCH International creates, develops, and delivers the world's best products for the world's best brands. PCH offers transparent, sustainable product development and supply chain management services to a diverse range of customers, from Fortune 500s, to entrepreneurs and startups. PCH was founded in 1996, and is headquartered in Cork, Ireland. The Company's product innovation hub, Lime Lab, and its hardware startup incubator, Highway1, are based in San Francisco, California. They serve customers globally, as does PCH Access which is focused on providing robust supply chain services to startups around the globe. In January 2014, PCH acquired ShopLocket, an ecommerce platform for entrepreneurs. PCH also has significant manufacturing, packing and fulfillment operations in China, and retail distribution channels through its subsidiary TNS Distribution based in Dublin, Ireland.