Description
Dublin Book Club is meeting on Thursday 3rd August 12:30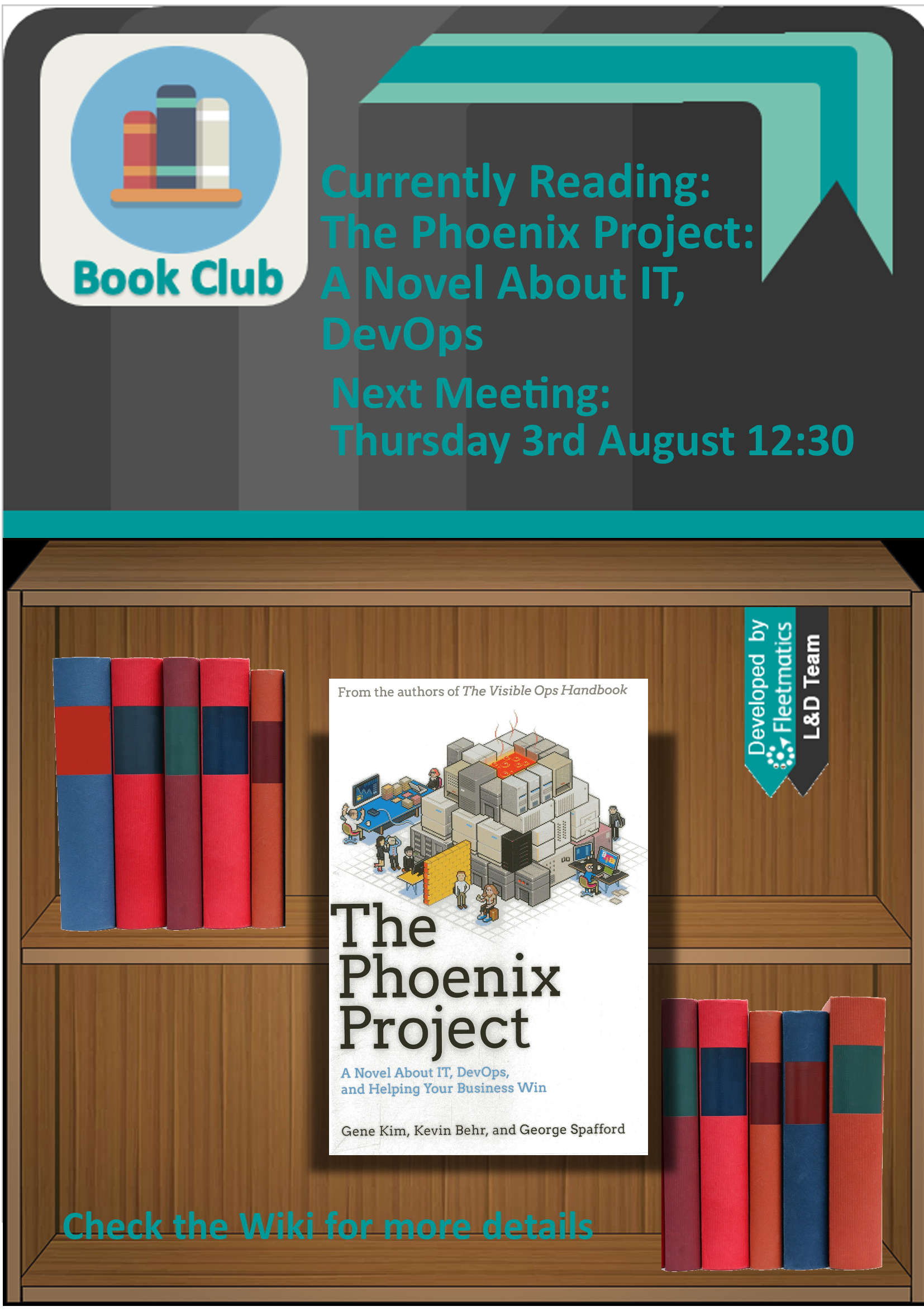 FAQs
1) Do I have to buy the book?
No, 20 copies are available free through Fleetmatics. Simply sign up for the Book Club on Eventbrite to get your copy.
2) Do I have to read the whole book?
No, we are reading a few chapters every two weeks. This week its chapters 16-23, 79 pages.
Even if you don't manage to finish reading the chapters, you're more than welcome to attend.
3) Do we get anything else?
Free food is provided at meetings
4) What is involved?
Read this weeks selection, come to the meeting and share your thoughts with your co-workers.
5) Where do I get more information?
The wiki http://wiki.fleetmatics.com/display/LD/European+Book+Club or #bookclub on Slack