Description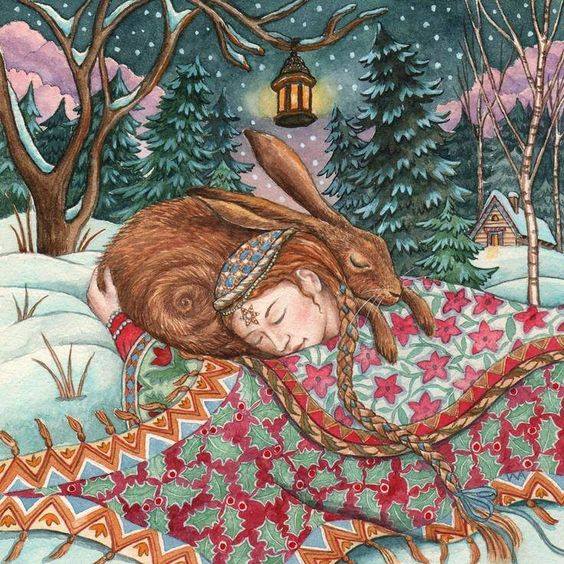 Has 2019 been a difficult year for you or has it been a wonderful year? Either way, what better way to end it than with the warm, friendly and fun human connection of a cuddle party?
Join us as we say a fond farewell (or good riddance!) to the past and co-create a new, brighter and warmer future together. We will begin and end early enough so that if ye have other plans for ringing in 2020, you can still attend to them, maybe even with some new friends!
Especially at this time of year, we can feel drained with so many demands on our energy and time. Why not take an afternoon out to do something wonderful for YOURSELF for a change?
Craving human contact and connection? Want to learn more about how to ask for, negotiate, give/receive non-sexual touch in a fun, safe environment? If so, this is the event for you!
Come join us for an evening of delicious fun, learning, sharing, and...CUDDLES!

"Touch has the power to comfort us when we are sad, heal us when we are sick, encourage us when we feel lost, and above all else, allow us to accept that we are not alone."
~ Samantha Hess
The value of physical touch and affection to human beings cannot be overstated. When was the last time you were held?

Whether you're a beginner in the world of cuddles or you're a connoisseur, You are invited to relax in a warm, safe, and empowering experience with your brothers and sisters.

Join us as we share kindness, compassion, and connection through touch at the next Irish Cuddle Salon (official) Cuddle Party!

* * *

WHAT:
Dublin-area 2019 YEAR END Cuddle Party - December Irish Cuddle Salon!

DATE:
31 December 2019, Tuesday
DURATION:
3.5 hours
TIME:
7:00pm - 10:30pm (doors open at 6:45pm)

The first 15 minutes will allow you to change, socialise, get settled, then we will begin promptly at 7:00pm. No late entry will be allowed due to the intimate nature of this event. The opening Welcome Circle is for introductions and to go over the rules of the afternoon. This is an important aspect of the Cuddle Party experience and creates a safe container for all participants. It is essential that everyone be on time so as not to disturb the flow of the afternoon for the rest of the group. Doors will be locked at 7:15 pm. No late admittance.
WHERE:
Common Ground, Bray (10 min walk from Bray DART station)

COST:
€25 (includes one-day membership to Common Ground)

NO ONE TURNED AWAY FOR LACK OF FUNDS
(please contact the organiser in advance if this applies to you)

RESERVE TICKETS HERE NOW - SPACE IS LIMITED
If you are planning on joining us, tickets need to be obtained in advance unless other arrangements have been made, this is the only way to guarantee your place at the event.
Once we reach capacity, ticket sales will close.

You do not need to be a member of this group to attend events. With that in mind, please understand that THE RSVP LIST ON THIS AND OTHER SITES DOES NOT INCLUDE EVERYONE WHO WILL BE ATTENDING (the event is publicised in a variety of ways/places).
SPACE:
Limited to 20 individuals - please reserve your ticket here now.
WHAT TO WEAR:
Wear comfortable, non-binding, clothing (sweat pants, loose cotton, pajamas, onesies, etc. - have fun!). Think comfy, not sexy. You may change at the venue if necessary. This will be a shoe-free environment, *PLEASE BRING AND WEAR CLEAN SOCKS*.

FOR DECEMBER ONLY - you're invited to optionally dress for the season. Wear your santa hats, elf costumes, Yule-themed onesies, Christmas socks, or just comfy PJs Have fun with it, if you wish. Comfort is key...
WHAT TO BRING:
Bring your open heart and be prepared for the open hearts of others!
Optionally, consider bringing a pillow and blanket (and possibly extra to share) if you wish. Also feel free to bring non-messy snacks/finger-foods to share, if you wish, and water for yourself. Snacks and drinks will be provided, however.

FOR DECEMBER ONLY - you're invited to optionally bring some seasonal snacks/drinks (non-alcoholic) to share.


PREPARATION:
* Be reasonably hygienically clean & groomed upon arrival out of respect for others.
* Please refrain from wearing colognes, deodorants, perfumes or other strong scents.
* Please arrive sober so as not to impair judgement and experience. Anyone appearing intoxicated will be asked to leave.
* * *
But wait, WHAT IS A CUDDLE PARTY?

A Cuddle Party is a non-sexual, experiential, consensual touch and communication event - part workshop, part social gathering. It is an opportunity for you to experiment with and practice consensual, non-sexual touch in a safe, comfortable environment facilitated by an experienced and certified touch professional.

Through the use of standard agreements and language, we create a safe, comfortable and protected space where people get to choose whether or not and how they practice the touch part of the workshop. Whether you are single or in a relationship(s), old or young, touch deprived and longing, or full to the brim and wanting to share - all are welcome.

Bursting with fun, connection, deep relaxation, laughter and healing, we include playful light exercises to get everyone in the mood, boundary setting practice, some real heart-warming exercises and the opportunity to ask for (and receive) what you want at any time (including nothing and everything!).

Cuddle events are about experience, intimacy, and learning. Especially for those who are touch-deprived, attending a Cuddle event can be a powerful healing session.
Although touch is natural, the skills that make it welcome and enjoyable need to be learned. These skills include communication, discovering, setting and respecting boundaries, asking for what you want, and being able to say 'Yes' or 'No' with clarity, kindness, grace, acceptance and love. It's a place where we talk about honoring our bodies and learning how to protect ourselves if someone doesn't respect the boundaries we've set. These skills can have profound effects on the other parts of our lives.

You will be gently guided to co-create a light-hearted, safe, and fun space with your fellow cuddlers - at whatever level feels right for you. Facilitators will be available for participants should questions or support be needed.

Some benefits of attending an Irish Cuddle Salon event:

* Enhanced Clarity and confidence
* Improved Boundary and communication skills
* Comfort, support and encouragement
* Welcome, relaxed, non-sexual touch

When boundaries and consent are clear, every relationship becomes easier.
"Good fences make good neighbours".

Why come to an Irish Cuddle Salon event?

* to connect with yourself.
* to meet new people.
* to enjoy amazing conversations.
* to learn new skills.
* to touch.
* to be touched.
* to have fun.
* to practice asking for what you want, to practice saying "no" to what you don't want — all in a setting structured to be a safe place for exploration and enjoyment.
* to re-connect with yourself and the rest of the world.
* to help you feel like part of the planet when life's problems can make you feel that you aren't.
* Just to cuddle!

You will leave feeling relaxed with a healthy dose of oxytocin, an open heart, and a big smile on your face!

Irish Cuddle Salon events are non-judgmental and open to everyone, all ages, genders, sexual/relationship preferences, sizes, and abilities.

Participants do not have to touch or be touched at any time.
You're not required to do anything. If people want to bring a book or write in their journal, or just converse and not cuddle, that is completely OK and can have benefits for both yourself and the rest of the group too.
Please note: There is no nudity or sexual activity at this event. Although new friends can be made anywhere, this is not a dating group. If this is your reason for interest, please do not attend.

Most Irish Cuddle Salons (unless otherwise specified) include all genders (about 10-30 people) and are regularly held in the greater Dublin area and other locations around the country (and beyond, on request).

Adults only (ages 18 and up).

Thank You and Happy Cuddling!

https://www.facebook.com/CuddlePartyIreland/
http://www.meetup.com/Cuddle-Party-Ireland/
https://twitter.com/CuddleParty_ie
info@cuddleparty.ie
* * *

ABOUT YOUR HOST:

Randy Ralston is a consciousness facilitator and touch professional holding a California state-certification in sexological bodywork and a UK certification in somatic sex education. He hosts regular Cuddle Salons in Ireland and is a certified Cuddle Party Facilitator. He has a lifelong passion for helping others experience freedom in their lives, loves, and relationships.

Private cuddle parties and individual cuddling sessions also separately available, please enquire.
Feel free to contact Randy directly at any time with questions and he will be happy to answer them.
Randy Ralston
info@cuddleparty.ie
087-687-5354
* * *

"Reawakening that ability for loving touch can be one of the simplest and most beautiful gifts to ourselves and our loved ones. At its most basic, just showing up and being willing to touch someone with the intention of bringing healing or love can be a comforting experience for another. And sometimes it's as easy as that. We may shy away from placing soothing hands on an aching back or stroking a tense head, thinking drugs or a doctor are more efficient, or not wanting to spend the time. Surprisingly, though, it can be all that's needed to shift a mood, lighten discomfort, or unlock a deeper emotional layer that's ready to be cleared. More importantly, touch connects people and increases that sense of trust and love in the world in a way that doctors and drugs struggle to do."
- Freya Watson
(http://elephantjournal.com/2013/04/touch-me-please)

* * *

CUDDLEMONIALS


Below are what some past Cuddle participants had to say about their experiences:

'I grew up in a hands-off, touch-deprived atmosphere. Cuddling changed my life. Attending cuddle events, I met my partner, made wonderful friends, and helped create heart-centered, touch positive community. cuddling helped me realize I was lovable, worthy of giving and receiving loving human touch.'
- S.S.


Read all past comments here:

https://www.meetup.com/Cuddle-Party-Ireland/pages/25194698/CUDDLEMONIALS/

* * *