Description
The Dubai Startup Hub Series networking events are centered around bringing the Dubai startup ecosystem together through inspirational talks by renowned speakers and business leaders.
Tasneem will weigh in on the topic of "Leading Practices in Working Capital Management".
Companies need a continuous and sustained flow of working capital through the business to grow, prosper and succeed. Effective management of working capital has become a top priority for organizations across the globe and is at the forefront of the boardroom agenda.
Tasneem will explain how strategic and operational decisions impact working capital and cash flow by highlighting:
* What drives businesses to increase their focus on cash flow?
* The three main cycles of working capital and how these cycles are linked
* Key warning signs
Limited Seating for 30 RSVPs.
Beverages and Light Refreshments will be served.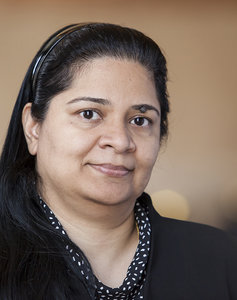 About Tasneem Lakdawalla
Tasneem heads the business process management [BPM] function at KPMG UAE and has over 20 years of experience, having worked with a range of Big 4 firms and in industry.
Prior to joining KPMG, Tasneem headed the business transformation team at a leading Indian consulting company. Tasneem has serviced clients across industry sectors, including banking and financial services, insurance, funds, oil & gas, metals and mining, software, aviation, dredging and related services, pharmaceuticals, manufacturing and retail. Tasneem has also led advisory services across Asia Pacific and North America for one of the world's largest specialty ingredients manufacturers. In that role, Tasneem reported directly to the board of directors and the audit committee in Switzerland.
Tasneem is a qualified chartered accountant (ICAI).
Logistics Information!
Emirates Towers Boulevard parking is FREE for first 2 hours of parking, then charged at AED 20 per hour. From 7PM onwards, the Boulevard parking is free so if you arrive for 5PM, you do not have to worry about paying for parking.
We DO NOT validate parking and valet so if you decide to valet in the Boulevard area or the Emirates Towers Hotel, this will be at your cost.