DUBAI 14th CPP Masters® BP Group, ACE & PMI 2017 series - January 8-11
Description
The BPGroup Certified Process Professional® (CPP) Program
(8 Levels) takes BPM & CEM Training to an entirely new level.
Become a Business Process Professional (CPP Master®) through learning and experiencing the most practical, successful and proven toolkit for process change
For 2017...
> New Case Studies > 40+ takeaway techniques > 50+ help videos > Fully revised CEMMethod (version 10) > CX Rating integration > All material provided > Dedicated Professional User Group > Ongoing webinars

The Certified Process Professional/Master difference
This premier series is designed for those seeking advanced professional skills in process management, process improvement, process alignment, customer centricity and innovation. 
These are the Outside-In Customer Experience Management, BPM Methods and Techniques that Deliver!
Uncover Process Improvement opportunities in just hours

Identify Actions that will improve process efficiency by 30% to 60% within 30 days of deployment
Integrate and Evolve Lean Six Sigma Outside-In
Delight your Customers (making them your greatest advocates) through Successful Customer Outcomes and Customer Experience Management
Innovate to compete, set the market trend and even dominate your industry

Advance Net Promoter Score and Customer Satisfaction to the next level

Release significant costs, improve revenues and enhance service immediately

Certified Process Professional® program builds your professional competency in delivering these essential benefits in literally everything you do. Unleashing the power of process in your organisation today.
CONTENT
A dynamic and comprehensive approach to creating and managing enterprise processes that deliver sustained high performance, encompassing the full range of management systems and practices. Content based on the experiences of hundreds of companies and the BP Group (www.bpgroup.org) networks and partners  ongoing research.
WHO SHOULD ATTEND
Senior executives, operating managers, process owners, resource managers, members of process design teams and program management offices, business analysts, systems analysts, Six Sigma belted people, Lean experts, functional managers, key front-line personnel, and everyone else with a stake in getting the most out of business processes.
RESULTS
Session attendees will learn how to:
exploit process management for triple crown* benefits with sustained high performance

integration with and evolution to Lean Six Sigma and BPM approaches

develop performance metrics for end-to-end processes

link processes to enterprise business goal

coach and align people for performance and process management

improve business performance immediately (15-40% within 30 days) and

establish a method to sustain continuous improvement (ongoing annual improvements 15-40%)

achieve the tactical and strategic payoffs of process
*triple crown = reducing costs, enhancing service and improving revenues at the same time
WHAT YOU GET
Hands-on instructor-led WORKSHOP by world recognized Coach

All Materials electronically (for your own internal use) and online support

SIX BPM Toolkits (comprehensive templates and resources) to 'take away'

Certification as a Certified Process Professional & CPP Master (CPP) Levels 1, 2, 3, 4 (Practitioner, Professional and Master)

CEMMethod(tm) and the associated SIX toolkits. 12 months license for distribution and updates

Membership in the world's premier Process & Professional business club - Direct, Linked-In (private groups) and Google communities.

Ongoing resources (videos, webinars, articles) and Annual Refresher (direct and via interactive webinar)

Unique one to one telephone support (dedicated telephone number)

Three best selling books

Hard and softcopy of Outside -In The Secret.
Steve Towers book that kindled the flame of Outside In.

Electronic copy of The Foundations of Customer Centricity, James Dodkins

Electronic copy of The Process Tactics Playbook, Towers & Dodkins

Simply the most ADVANCED TECHNIQUE for process improvement; typically producing extraordinary improvement results on processes in LESS THAN 30 DAYS

CPP Level 1: Sunday 8 January
CPP Level 2: Monday 9 January
CPP Level 3: Tuesday 10 January
CPP Level 4 & 5: Wednesday 11 January
PRACTITIONER
LEVEL ONE – Advanced Business Process Management - ALIGNMENT to Successful Outcomes
Develop the insights and techniques to align all processes with successful outcomes, and in doing so create the capability for the organisation to win the triple crown i.e. reduce costs, improve revenue and enhance service. 

Go beyond the triple crown into the Fourth Wave of BPM to way exceed the benefits derived from 3rd Wave approaches such as Six Sigma and Lean. Create the 'game plan' that reaches and convinces the Lead team for immediate success. 
Understand the concept of Successful Customer Outcomes and review recent case studies of global champions.

Define Successful Customer Outcomes for any process, product or service.

Create the 7 step action plan for crafting Successful Customer Outcomes.

Develop the SCO canvas for any process, product or service.

Understand the substantive difference between customer wants, desires and needs.

Learn how to identify clearly customer needs and expectations (even when the customer doesn't know it themselves)

Understand Current and Future State Process Models

Develop a Current State Process Model – individual, team and enterprise wide.

Utilise CPP Level One skills (learned on Day 1) in conjunction with the Customer Expectation Management Method (CEMM) and the Advanced Process Management approach to analyse the Current State Model

Assess the Risk factors (organisation and customer) identified in Current State Modelling

Develop the Risk Assessment Profile against a matrix of the 8 key factors that drive performance improvement

Prepare a Risk Assessment Profile that informs the Future State

Develop and substantiate an Action Plan to mitigate risks 

FROM PRACTITIONER TO PROFESSIONAL


LEVEL TWO – Advanced Business Process Management – Process OPTIMIZATION
Learn to Apply process diagnostics to existing processes, calculate points of failure, and identify actions that can be taken to improve them. Develop a structured approach accessible by everyone in the organisation to enable immediate and significant performance improvements. Create a sustainable operational and strategic method suitable for both dramatic and steady state improvements. 
Apply process diagnostics to any existing process or service. 
Understand and identify moments of truth, handovers and business rules

Determine the magnitude of the points of failure performance factor and causes of work performance factor of the process.

Identify actions that can be taken to improve the process.

Identify actions that will significantly reduce the process points of failure and causes of work of the process.

Identify actions that can be completed in less than 30 days.

Analyse the benefits versus cost (resource/time/degree of change) for each action

Clearly identify "low hanging fruit" – actions that require minimal investment versus return

Apply process diagnostics to a customer focused (SCO) process.

Determine the points of failure performance factors.

Conduct a risk assessment on the business and customer including

Identify actions that can be taken to improve the process.

Review the various techniques and approaches to improving process (useful internal materials), and

Understand and apply the Customer Expectation Management Method (CEMMethod v.10) as an Advanced and Enterprise Process Management approach 

 

FROM PROFESSIONAL TO MASTER
LEVEL THREE – Advanced Business Process Management – Enterprise Innovation


Understand and create the Process Innovation Landscape to completely redefine the way processes are operated. By alignment with Successful Customer Outcomes we will uncover the true potential of the process, and in doing so consolidate triple crown wins i.e. simultaneously reducing costs, improving revenue and enhancing service. Establish the right measures for continued success and integrate these into corporate measurement systems e.g. balanced scorecard and strategy maps. 
Use Moments of Truth to build the Innovation Landscape foundation

Create the Process Innovation Landscape that can be used to support Strategic Goals and Successful Customer Outcomes

Uncover the untapped potential of the process to create market differentiation and market leadership.

Find the natural form of the process within the process

Create the Strategic Landscape of the Process

Use the Strategic and Process Innovation Landscape to: Identify the best Tactical Action that can be taken on a process

Identify a Process Roadmap that takes us to a Market Leading position over time.

To leap the competition in a single bound (Superman Innovation)

Develop the principles to build an ongoing competitive Market Leader process profile that continuously resets the "market expectation."

Create a Future State Model with the CEM Professional System

Quantify business benefits of the Future State (typically double digit improvements to costs, productivity, revenues and service within 90 days)

Prepare the means to integrate CEMMethod and Advanced Process Management into the Strategic and Operational objectives of the organisation.

Understand Process Maturities and the use of the ORCA process audit approach.

Articulate the challenge of Evolving Process in conjunction with the 8 Omega approach.

Assess Process Maturity utilising various approaches including 8 Omega and ORCA.

Compile the Plan of Execution

FROM PROFESSIONAL TO MASTER


LEVEL FOUR – Advanced Business Process Management – Performance Management
We explore and make our won the territory of Performance Management. Advancing beyond legacy approaches we review case studies and through hands-on exercises understand the changed perspective from advanced process management. Specific items covered include: 
Align your Performance Management systems to achieve Successful Outcomes

Integrate Balanced Scorecard and Strategy Maps with advanced BPM

Create an on-going Performance improvement culture enabled through BPM

Exploit process management for triple crown* benefits with sustained high performance

Develop performance metrics for end-to-end processes

Link processes to enterprise business goal

Establish the BPM Scorecard for the Organization

Integrate Performance Management with BPM to create sustained success

Coach and align people for performance and process management

Establish a method to sustain continuous improvement (annual improvements 15-20%)

Harness process management to deliver successful technology deployments

 

FROM MASTER to ADVANCED MASTER


LEVEL FIVE – Advanced Business Process Management – Integration & Implementation
CPP Level 5 brings it all together. Integration, we feature 'bridging the business IT divide' and integrating the sometimes disparate business functions into a cohesive 'Outside-In' delivery. 

Specific items covered include:

Integration 
The very latest research and challenges associated with deploying BPM and CEM successfully.
Latest - Includes the SIX key questions you should ask when evaluating a 
business process management solutions vendor.

Integrate your current technologies with the 'outside-in' business perspective

Ensure the use of appropriate technology for delivering successful BPM

Create a mutual alignment of business and technology to deliver success

Create a framework to implement technology for innovative process improvements

Develop and reinforce business and technology alignment

Assess appropriate 'solutions' for varied business challenges

Implement a robust framework for solutions identification, introduction and assimilation into existing process architectures

Identify the skills and approach for best practice process technology delivery
TESTIMONIALS
I'm writing to endorse BPGroups Certified Process Professional Masters program. It completely changed the way I think about a process. Steve Towers and the BPGroup taught us amazing secret techniques of process improvement. 

The program provided me the ability to apply all the learnings immediately after the training. Very effective training with a wealth of knowledge to share. This is a must training for everyone who's interested in making a process better!
Maria T Ferreira AVP - Client Experience Process Improvement at Citi

Thanks for your time and the fantastic course, delivered in Auckland recently. 
Looking forward to attending the CPP Masters in June - will see if I can bring some colleagues!!
Neal Ross, Chief Information Officer at Konica Minolta Business Solutions New Zealand Limited
The detail was very relevant and extremely well presented. 
Steve is a great communicator and spoke extremely well.
Paul Botes, Standard Bank
Brilliant Workshop. The speaker was awesome and gave great guidance on matters I am finding in the workplace.
Cindy-Lee Muller, Planning & Roadmap Manager, MTN (Pty) Ltd
The workshop is highly recommended for anyone who wishes to simplify and expedite processes thereby enhancing customer satisfaction. The speaker is immensely knowledgeable and demonstrates vast experience in the subject.
David Mulovhedzi, DPSA (South Africa)
I did the CPP Masters 2 weeks ago and it completely changed my world. Since then things are going really fast within our organisation. The rest of the guys in our executive team are completely sold on the concept. 
I am now taking the rest of the staff through some sessions. We plan to work on and optimise 6-10 key processes in the near future. 
We are also: 
 • Revamping our organisation structure to go to the "customer inclusive" model. 
 • We are going away this weekend to re-think our business plan (which was based on old thinking) 
 • We are actively considering getting rid of all our titles and silos in the organisation and only having "the  business we really are in" on the business cards. 
 • We are completely changing the KPI model to only focus only on and rewarding for increase in revenue, cost savings, good service and most of all successful customer outcomes. 
 • We have appointed a staff member to begin talking to clients and to start understanding and managing their expectations. 

To be honest I did not think it would happen that quick. 
Nachiket Gole, Chief Information Officer - PowerNET Computer Consultants

...you've fundamentally changed the way I think about every process. 
And inspired me to try Outside-In (OI) in all walks of life.
The first two levels should be included in educational curriculums (yes, even at the junior levels).
If everyone started applying OI, the world would be... where it should be.
Mahesh Mirchandani, CEO at BhumiTech
If you are looking to improve your own professional skills in business process management and 
business process improvement, then I would recommend the Advanced Business Process Methods and 
Techniques of the Business Process Professional programme by BP Group.
Stephen Nicholson, Certified Process Professional – Master, BPM Systems (see blog)
Excellent presentation, clear and concise. Absolutely Gripping 
Devendra Maisnam , Business Analyst, National E-Health Transition Authority
"Thanks to you for a fantastic mentoring programme … I am an Outside-In fan now !"
Jimmy Cuadra, Director Information Management, Akzo Nobel Paints, SIngapore
"I was struck with awe on the versatile yet practical experience that you shared. 
Thanks for the wonderful session on CPP this week"
Syed Raashid, Specialist, RasGas Co Ltd. UAE
"Thanks again for the fantastic course and insights you provided."
Sean Schurmann, 
Business Process Architect, Queensland Building Services Authority, Australia.
"Just a short note to say thanks again for the course. It was a truly mind blowing experience and I will never think about process the same way again."
Craig Reid, Senior Business Analyst, Gen-I
"I wanted to tell you how much I enjoyed the book! It really helped tie together various concepts and practices I have been evolving towards over a number of years, crystallizing them into a simple but powerful framework."
Steve Melville, Director, Oracle, USA.
"I would like to thank you for a wonderful experience for me to know the nuances of ABPM. Taking us to a new level on how to view processes & implement by way of sharing your wealth of experience and enlightening us with the case studies & exercises."
Director Quality Management Group, 3i Infotech Ltd., India
"Exceptional and life transforming. This training should be on every corporate agenda"
CIO Pharmaceutical, Florida
"Simple and different concepts which is path breaking and easy to understand and deploy" Director Business Consulting, Chennai
"Excellent - he is a very good leader"
Senior Quality Analyst, AEC, Saudi Arabia
"I want to thank you for the great content and coaching that you provided, the concepts resonated even more clearly when presented with your enthusiasm and experience."
Director, H&R Block, USA
"I really enjoyed last week and really learned a lot. I feel I had a Eureka moment yesterday when the whole process diagnostics suddenly clicked into place. I remember you saying that once you grasp this then you will never look at processes in any other way. I am now actively evangelizing the CEM approach with our team.
Senior Analyst, Investment Bank, London
"Steve led the best training sessions I have ever taken in my 20+ years as a professional. After those sessions I was able to have immediate impact on my organization. Steve is a very sharp, personable, interesting individual, and a real pleasure to work with. I continue to remain in regular contact with Steve and consider him an invaluable resource on BPM and on change management in general."
Mark Barnett , Director of Global Process Practice , ACN, Inc.
"Steve is an inspiring global thought leader in the Business Process Management (BPM) space. He is a creative visionary, working on the edge of breakthrough business change."
Kenneth Mortimer, Principal , MBA & Associates Ltd
"Having had a chance to read through all of the delegate feedback forms in full it has become apparent that your workshops in particular were amongst the most well regarded, so thank you once more."
VP EMEA GDS International
"I took BPM training back in December, and Steve Towers was the instructor. The training was simply fantastic, because Steve has that rare ability to connect with his trainees. Not only did I walk away from the training with a new perspective on Business Process Management, but I walked away with an invaluable analysis tool."
Senior Systems Analyst, Barclays Bank
"We have collated the scores from the event and you came out as the most highly regarded."
Conference Producer, IIR International

"Excellent, owned the knowledge, made the presentations fun, wealth of knowledge and practical examples. Upbeat, well paced."
Booz Allen Hamilton, Washington

"Steve presents the whole arena of transformation in a lucid and pragmatic way. I can not overstate how much these insights and profound new understanding will change our organization and its approach to the market. You want my endorsement? You get it a gazillion times over. Thanks."
COO, Fortune 500 Company, Washington DC

"You are the tops! Everyone in the field should be exposed to the techniques experienced in this course."
Director - Process Management 

"...was so helpful. The ability of asking questions/having discussion after the days end was extremely good. I really appreciated the professional approach"
Telco Director, now CIO of CEU , Hungary

"Steve is a true guru and mentor in the field of Business Process Management. What I've learnt from Steve and The BP Group in a short space of time has greatly benefited my understanding of advanced process management. Always accessible for advice, always campaigning to change how organisations view how they operate, Steve is a real asset to the BPM community and long may it continue."
Theo Priestley, Head of Business Process Management , Psingularity
"Steve is one of the most tireless leaders in the field of business process management. While there are lots of technical folks and vested interests in the field, Steve's leadership rises above the crowd. As co-founder of the not-for-profit Business Process Group, Steve has traveled the world spreading the BPM message to business leaders and front-line workers, alike."
Peter Fingar, Industry Guru and author of many top selling Business books

"Transforming the planet , one person, one process, one organization at a time"
Example Recent GCC Region Clients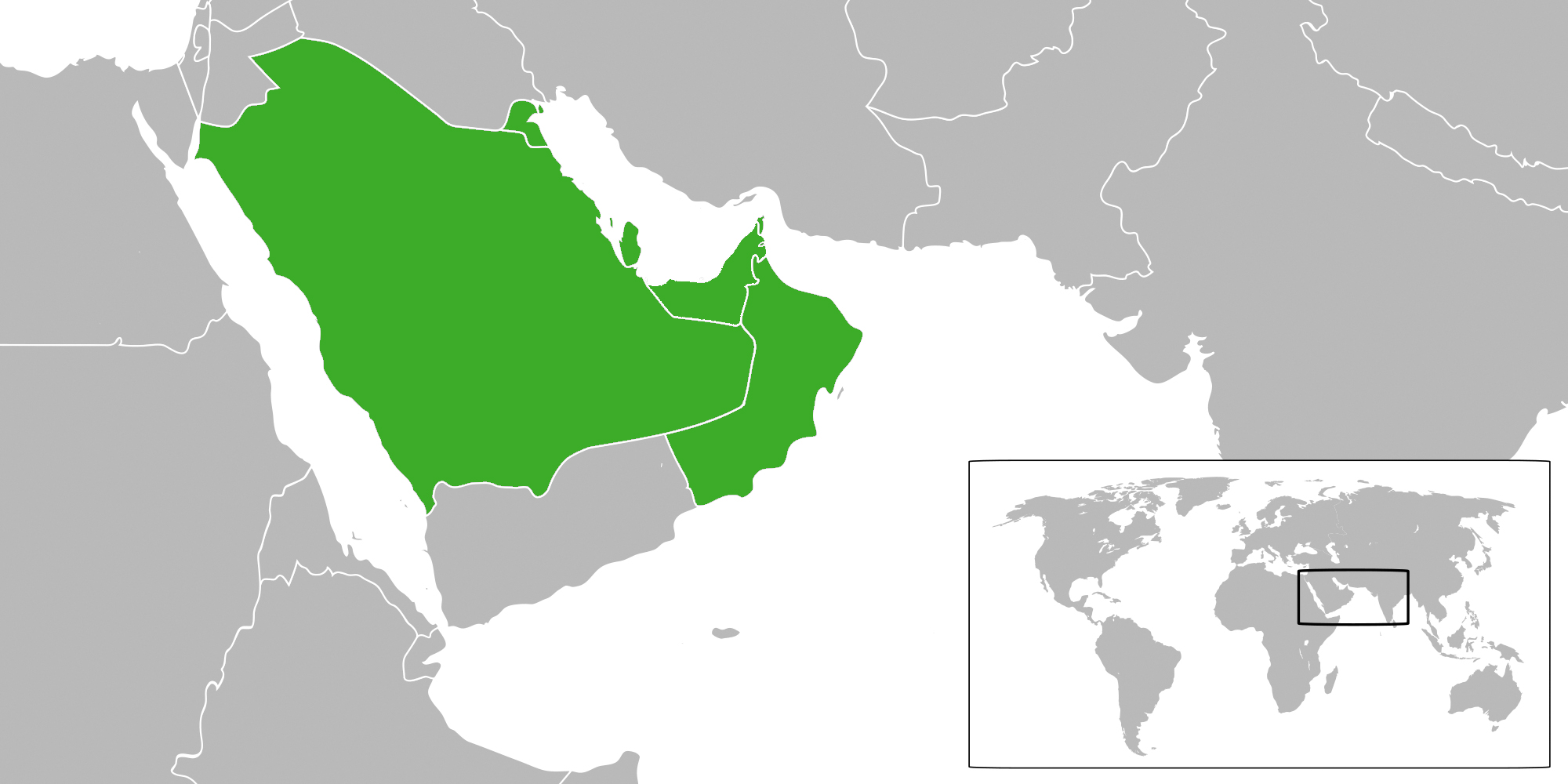 A.W. Rostamani Holdings Co. (LLC)eKPI Solutions Pty LtdNokia Siemens NetworksAbdulrahman Mohammed Albinali EstEmaar Properties PJSCOceanic Bank InternationalAbraaj Capital Ltd.EmartechOman Power & Water Procurement Co.Abu Dhabi Food Control AuthorityEmirates National Oil Company Limited Open TextAbu Dhabi Investment AuthorityEmirates NBDOpttek Systems Inc.Abu Dhabi Judiciary DepartmentEmirates Transport Oracle Systems Ltd.Abu Dhabi MunicipalityEmiratesidPegaAbu Dhabi PoliceEnjazzPentairACSS Co./ Arab Bank PLC.EquatePeople Change MattersADCOEquate PetrochemicalPetros ConsultingAdgasEQUATE Petrochemical Co.Philadelphia ConsultingADSICEquate Petrochemical CompanyPolice & Nurses Credit SocietyAdvanced Electronics CompanyErgon EnergyPowercor Australia Pty LtdAffecto DenmarkEricssonPowerlinkAl Ain Wildlife Park & ResortESAB Middle EAST,FZEPremier Travel InnAl Alamiya, Part Of The Rsa  EssentPricewaterhouseCoopersAl Faisaliah Medical SystemsEtisalatQatar Financial Centre Regulatory Al Foah LLCÊFAPCO Integrated Business SolutionsQatar Foundation - Business Al Futtaim Logistics LLCFidelity BankQatar Fuel Additives CompanyAl GhurairFirst Gulf BankQatar International Islamic BankAl Ghurair CommoditiesFree LancerQatar Investment AuthorityAL HUSAM GENERAL CONTRACTING EST.FujitsuQatar Islamic BankAl Khalij Holding CompanyGAC LtdQatar National BankAL Mazroui & PartnersGandourQatar PetroleumAl-Talayi Tires EstGCCQatar UniversityAlbaGCCIAQatargasAlbert PromosevenGDF SUEZ Energie Deutschland AGQPassion Alcatel-LucentGerab National EnterpriseQU Wireless Innovations Center Alfanar CoGlaxoSmithKlineRAK Free Trade Zone AuthorityAlkhalij Commercial BankGroup Health IncorporatedRas Gas Company Ltd.Amiri FlightGulf Business Machines (GBM) L.L.CRasGasANZHafilRaya Saudi Arab National BankHakan Agro DMCCRed CrescentAutomaxHewlett-Packard International Riyad BankBanque Saudi FransiHoly Makkah MunicipalityRoad & Transport Authority, DubaiBarium ABHoneywellRoss Human Directions LtdBarwa BankIafricaRoyal ProtocolBatelcoIBMRussell InvestmentsBBVA CompassIBSRWE npowerBharti Airtel LimitedInchcape Shipping ServicesSAMACOBhumitechIndusInd Bank LtdSaudi AirlinesBNY MellonInformation CentreSaudi AramcoBoarder GuardsIntegrated Telecom CompanySaudi OgerBord Gais NetworksIntralinksSaudi Red Crescent SocietyBPM-ME for Ernst & YoungISE Saygo Flour MillsBrad Griffin Business TechnologyIslamic Development BankSchlumbergerBritax Childcare Pty LtdJaidah Group,Jaidah GroupSEEK LimitedBritish Gas ServicesJeddah MunicipalityService FundamentalsBSkyBKatalysSharaf DGBurgan BankKing Khaled Eye Specialist Shift TechnologiesCable & WirelessKUFPEC Kuwait Foreign Petroleum Exploration SLK Software Services Pvt. LtdCassidian SystemsKuwait Gulf Oil CompanySmart Consulting Groupcatholic education office of w.australiaKuwait Petroleum CorporationSmartInfoCB Richard EllisLDS ChurchSociete GeneraleCentenaLibyana Mobile PhoneSpecialized Technical ServicesCentricaLloyds TSBStandard BankCesk‡ SporitelnaLombardi SoftwareSysprove TechnologiesCisco Systems International B.V.MADADF TagStone TechnologyCommunication and IT CommissionMBC GroupTawuniyaCristal GlobalMcDonald'sTEBDaimler AG RLC Middle EastMeezaTECOM Investments DAMAC Holding Co. LLCMLCTeleco Regulatory Authority (TRA)Deutsche TelekomMobilyTelenorDEWAMotorolaTheiss Pty LtdDimension DataMOTOROLA LTD.Triad Retail MediaDistinct Business ConsultingMPC HealthcareUBCDM GovernmentMubadala Development Company  Union National BankDubai AirportsMutual of OmahaUnited UtilitiesDubai CustomsNahel.comVertex Inc.Dubai FirstNaizak FZ LLCVinnell ArabiaDubai TradeNasser Bin Khaled Holding CompanyVisionstreamDubai WorldNational Bank of Abu DhabiVitriaEandisNational Cement Company (P.S.C) DubaiVIVA TELECOMEBLA Computer Consultancy CompanyNational Grid MeteringVodafone Operations CentreEBLA corporationNational Information CentreVodafone QatarEgremont GroupNational Water CompanyVolt Information SciencesEjadaNBKWavetec FZCO  Ejada SystemsNCB CapitalWipro Arabia Ltd. Network International LLCWipro TechnologiesEandisNational Cement Company (P.S.C) DubaiXeca International for ITEBLA Computer Consultancy CompanyNational Grid MeteringXelocity LimitedEBLA corporationNational Information CentreZainEgremont GroupNational Water Company EjadaNBK Ejada SystemsNCB Capital  Network International LLC 
We are sometimes asked about the small print: Here it is just in case.
BP Group reserves the right to postpone or cancel an event, to change the location of an event. In the event that BP Group postpones a conference, delegate payments at the postponement date will be credited towards the rescheduled date. If the delegate is unable to attend the rescheduled event, the delegate will receive 100% credit representing payments made towards a future BP Group event or you may send a replacement. This offer is valid for a period of 12 months from the date of the postponement. No refunds will be available for cancellations or postponements.
  
BP Group is not responsible for any loss or damage as a result of substitution, alteration, postponement, or cancellation of an event due to causes beyond its control including without limitation, acts of God, natural disasters, sabotage, accident, trade or industrial disputes, terrorism or hostilities.
Copyright (c) 1992-2017 The BP Group