Description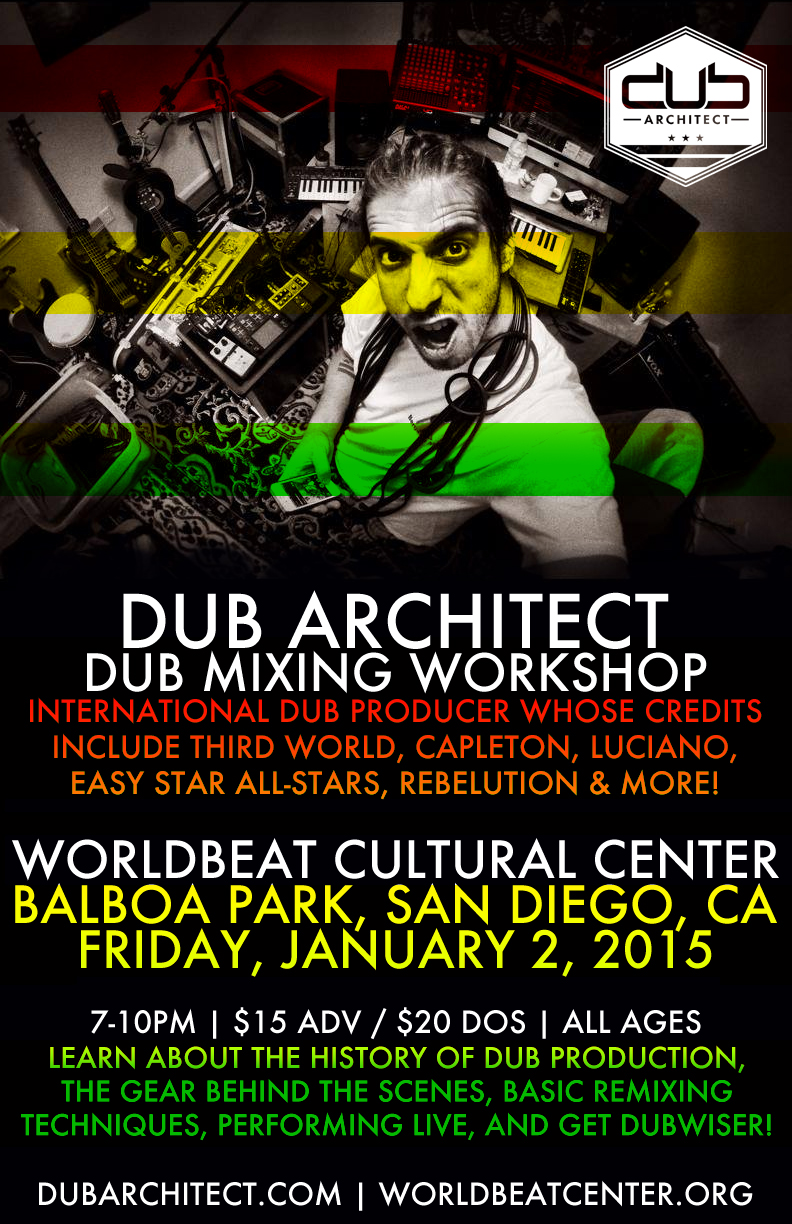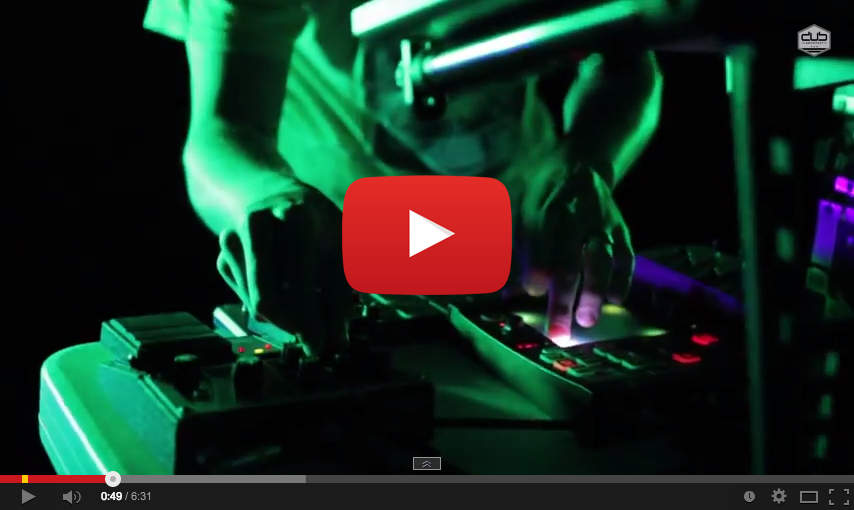 Advance tickets: $15
Day of show tickets: $20
Or get an advance ticket with a discounted copy of DUB VOLUME 2 for $20!
Digital album will be emailed to the address you enter when you pay for your tickets.
Dub Architect is a Washington DC based dub reggae producer on the forefront of the emerging US scene. Having worked with legends such as 10 time Grammy nominees Third World, Capleton, Luciano, Easy Star All-Stars, Rebelution, John Brown's Body, and many more his focus is turning to building the genre within the US and educating aspiring producers. Dub is complicated but dub is also simple! During this workshop the Architect will teach a brief history of dubwise production, take students "under the hood" of his custom dub station, explain what equipment is required, go over the process for procuring the necessary files from artists, demonstrate many various dub techniques, and provide exclusive background on his own dub productions from himself and the arists he's worked with.
Organizer of Dub Architect - Dub Workshop
Based outside of Charlottesville, VA, Justin Pietro a.k.a. Dub Architect has been heavily involved in the US reggae scene for the better part of the last decade. By blending traditional dubwise reggae remixing techniques with new technology and ideas of what "dub" can mean, Dub Architect aims to bring live dubwise reggae mixing and performance to the forefront of the emerging US scene. Dub Architect has worked with heavy-hitters such as 10 time Grammy nominees Third World, Easy Star All-Stars, The Green, Rebelution, and John Brown's Body, as well as lesser known but equally talented artists. His first album, Dub Volume 1 (released June 2012) is available as a free download. With over 2000 copies of the first installment downloaded, Dub Volume 2 (released October 2013) debuted to praises from publications such as ThePier.org, Reggaeville, and ReggalizeIt, amongst others.

After playing in numerous roots and dub outfits around the DC/MD/VA area, the multi-instrumentalist and dub producer co-founded Dub Campaign as an outlet to demonstrate live dub techniques with a full band in various lineups and arrangements incorporating advanced MIDI programming, live looping, and live dub effects. Dub Architect co-produced and mixed Dub Campaign's debut EP, Lion in Disguise, (released January 2013) and served as the executive producer for the band's B-side dub remix album Lion in Dub (released April 2013).