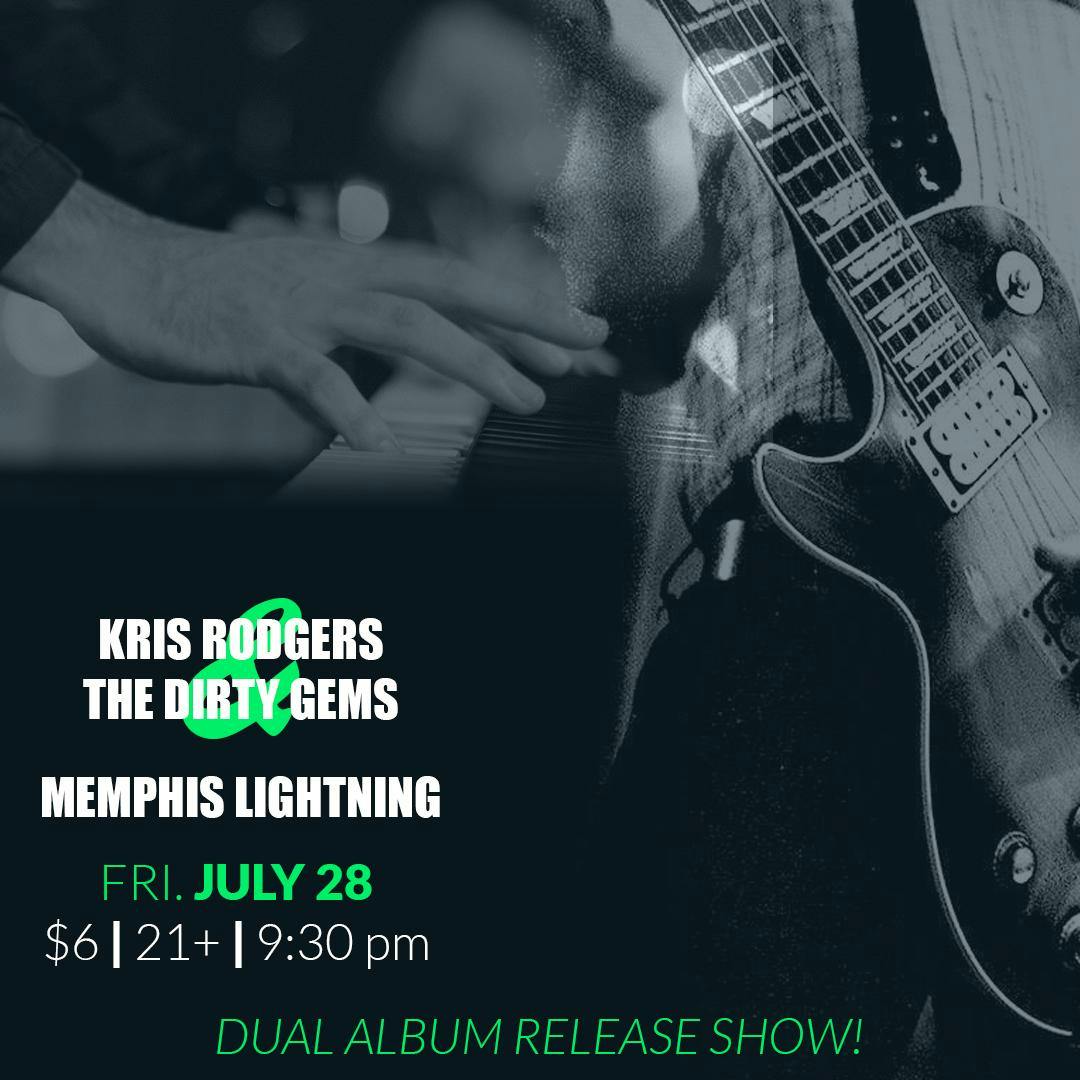 Description
Kris Rodgers & The Dirty Gems | Memphis Lightning Dual Album Release Party!
Kris Rodgers was a founding member of the Maine based rock band, Highway Jackson and had local success with rotation radio play with the single, "Hold it Down," off their second album, The Dirty Bar Campaign. In 2010 Kris joined the Kurt Baker Band and started his own solo project, Kris Rodgers and The Dirty Gems. His music has been featured in major Hollywood movie productions; he tours internationally with the Kurt Baker Band and also plays locally every week. In the Spring of 2012 he joined the award winning Don Campbell Band. He plays at dueling piano/piano bars in the greater Boston area, as well as with cover bands Vinyl Tap and Dirty Vega throughout New England.
In 2010, Kris released "Kris Rodgers & The Dirty Gems", a 60's piano pop throwback album. In 2014 he released "Whiskey & Soda", an acoustic piano album, and will release "Headlines", a rock n roll record with The Dirty Gems this summer.
His music has been described as "...sounds a little like the sort of stuff a twenty something Billy Joel might write if he weren't trying to please everyone all of the time." - Portland Phoenix https://www.facebook.com/krisrodgersmusic/
Memphis Lightning bring their brand of ol' school, entertaining, energetic, down and dirty blues to a jukejoint near you. Memphis Lightning are born and steeped in tradition with a pedigree second to none. Having played with the late, Great Blues Legend Eddie Kirkland, Memphis Lightning performances will bring you back to the days when the jukejoint's were rockin' and the Blues was king. So bring a friend, cut a rug, get on board and enjoy the ride..... Fly the funky skies with Memphis Lightning.
https://www.facebook.com/memphislightning/