Description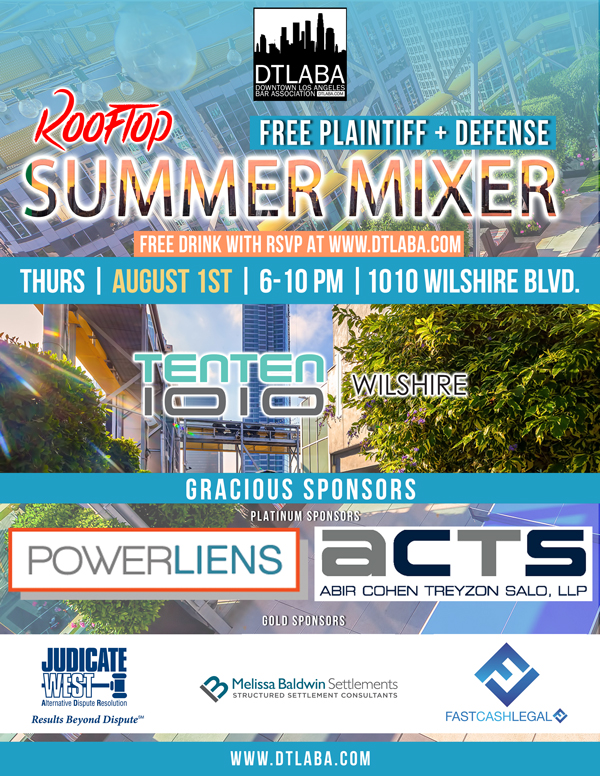 The Downtown LA Bar Association presents its annual summertime rooftop attorney mixer featuring both plaintiff and defense attorneys.
This event is our largest attorney networking event of the year!
Join us on Thursday, August 1, 2019, at 6 PM at the rooftop of TenTen Wilshire in Downtown LA to enjoy music, live entertainment, complimentary drink, with each valid RSVP, and taco bar.

This is a FREE event. Due to high demand and limited capacity, a FREE RSVP is required. As a courtesy to our paid sponsors, please do not register if you are a non-attorney competitor of one of the vendors listed below.
Please note, RSVP's will be accepted for the first 30 minutes. After 6:30 p.m. non-RSVP's will be permitted until the venue reaches capacity.
Parking is limited in the area, and using a ride share app or carpooling is highly encouraged. Some street parking is available, and parking may also be found in nearby parking lots.
Please visit our gracious sponsors:
Platinum Sponsors
Gold Sponsors