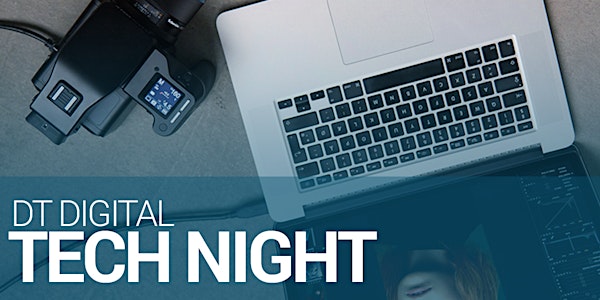 DT Digital Tech Night – NY – September 2019
When and where
Location
Digital Transitions | NY Showroom 35 West 35th St Floor 2 New York, NY 10001
Description
Digital Transitions welcomes digital techs of all levels of experience to join us for a night of networking.
Stop by to hear about the latest tips and tricks of Capture One software and enjoy a few drinks on us. We'll have a workstation set up with Capture One for you to demo and our experienced support team would be happy to answer any questions.
This month's topic?
Tech Cameras with Doug Peterson!
Tech Cams are Back and Better Than Ever!
Technical cameras (aka Tech Cams) are a category of camera that provide rise, fall, shift, tilt, and swing with every lens. They come in two main types: view cameras that are well suited to tabletop/macro/product photography and pancake cameras that are well suited to landscape, architecture, and street photography. During the 1990s and aughts technical cameras fell out of favor because the digital backs they worked best with were cumbersome to use – lots of cables, color cast issues, and sliding ground glass. Now with the advent of the Phase One IQ4 all the hassle is gone; no cables, no color cast, and no sliding ground glass. That means all the advantages that technical cameras have always carried (precision, movements, lens quality, flexibility) can be used fast and fluidly.
Presentation
Our Head of R+D and tech cam enthusiast Doug Peterson will be on hand to present on technical cameras. The presentation will cover both the basics (in case you've not used a tech camera) as well as the advanced (in case you're using them every day). He'll discuss the technical advantages, aesthetic impact, and use cases of technical cameras, and how, after years of fading out of common use, the tech camera is roaring back in popularity.
Hands On
We'll have a variety of technical cameras such as the Arca Swiss RM3Di, Cambo Wide RS1600, Cambo Actus, and Arca Swiss Factum with an array of lenses. We'll have digital backs such as the IQ4 150mp and the IQ3 100mp Achromatic available for you to try on these platforms.
We're Seeking Extraordinary with the brand new Phase One XT!
Phase One's newest technology is light on weight, and heavy on features. Its seamless workflow from composition to completion simplifies shooting with a view camera. Its streamlined design packs small and carries light. Everything's integrated – so you can skip the extra batteries and cables. Not to mention the best image quality, period. Unleash the power of the IQ4 Infinity Platform with the Phase One XT, and seek extraordinary.
Register today to see the latest technology in action!
Learn more about the latest in view camera technology at www.PhaseOneXT.com and share your experiences with us on social media using the #SeekExtraordinary.

Click Here to see our collection of RAW files shot with the Phase One XT
Whether you are an experienced digital tech or new to the field we look forward to seeing you!
Featuring out sponsors at:
Known for being the first studio camera manufacturer to produce an all-metal large format camera, Cambo has since built a reputation for high quality, precision engineered cameras, stands and other studio equipment.
PS. Can't make it? Don't miss our live stream of the event! The link to stream will be posted here on the day of the event.