Description
DT CommercialPhoto is coming to Baltimore with the PhaseOne Medium Format Camera system for a demo day at the Baltimore Photo Studio Rentals from 1pm - 4pm on 01/16/2018.
Click on image to register with DT so they can have an accorate head count!!!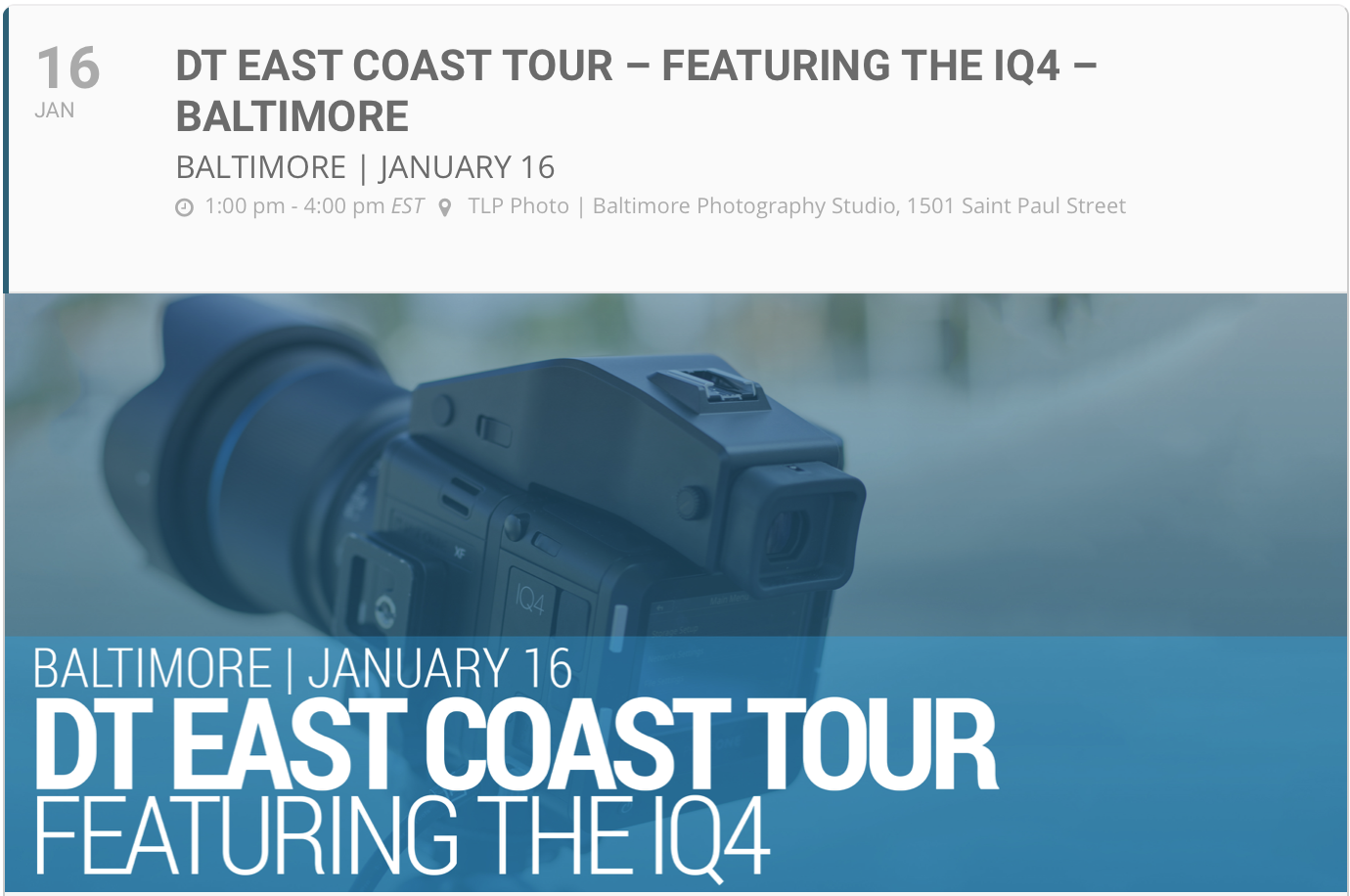 DT CommercialPhoto is the informed photographer's destination for the highest quality photographic solutions in the world. We are the world's largest dealer of Phase One camera systems, and represent a carefully curated selection of the finest lighting, optics, and technical cameras to accompany them.
With an experienced sales team, award-winning support staff, and the largest inventory of Phase One products in the nation, DT CommercialPhoto provides the world's most demanding photographers with an unmatched customer experience. Whether you're looking to purchase or demo your own Phase One solution, rent equipment for a shoot, or build your skills with our customized trainings and professional development courses, the DT CommercialPhoto experience is simply the best in the industry.
Come joins us and check out PhaseOne first hand.