DSPAC Presents Night of The Living Dead Screenplay adapted by Rodney Smith
Description
---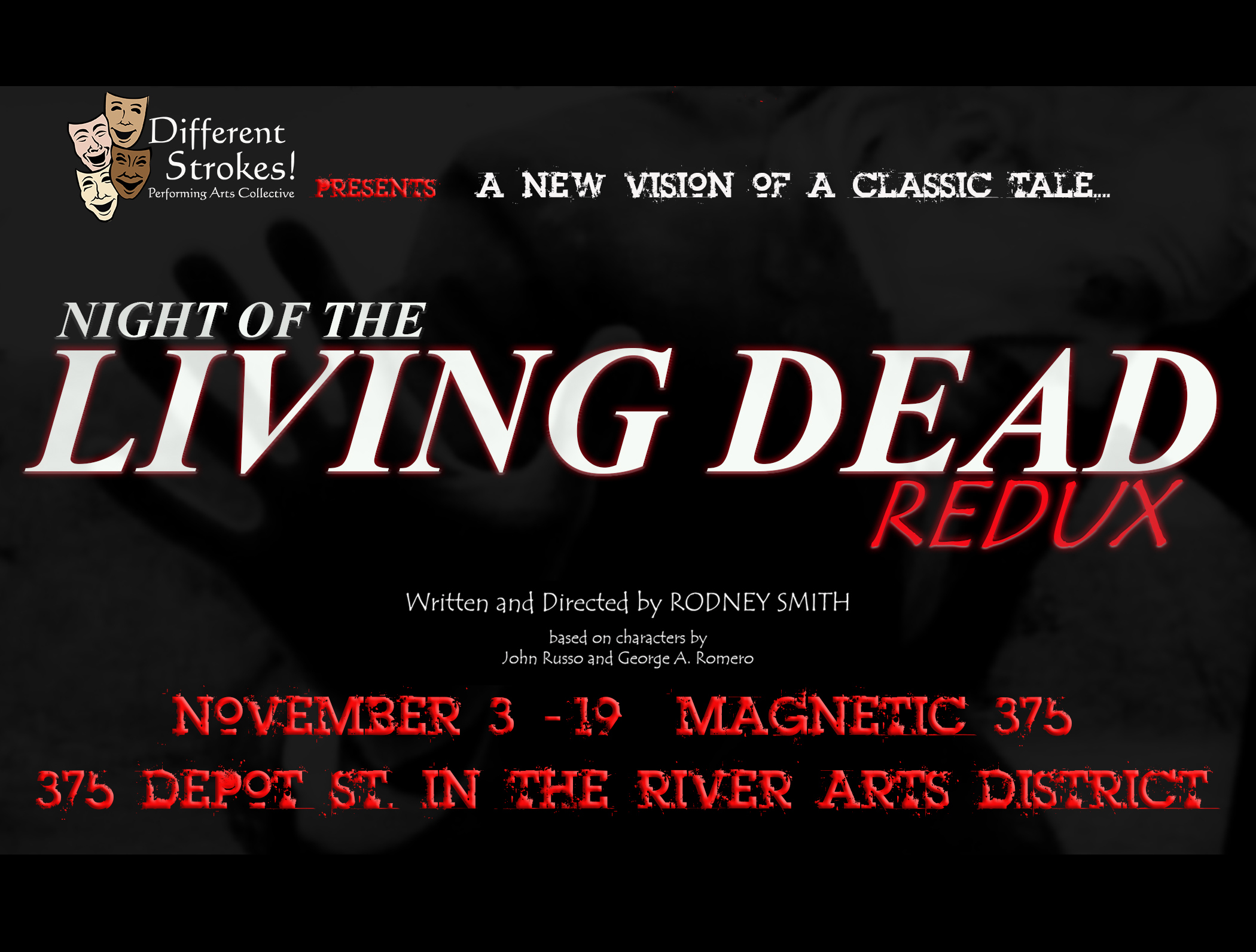 Night of The Living Dead Live
Original by George A. Romero and John Russo
Adapted and directed by Rodney Smith
November 3-19, 2016
1968 - The rural Southeast.   The recently deceased are returning to life, and committing unspeakable acts of violence and murder.  On the eve of this unimaginable outbreak, five people from disparate walks of life find themselves trapped in a crumbling farmhouse miles from help.  As the hoard of undead close in, and the pressure of the situation mounts, will the common cause of survival  be enough to get them through the night?
Based on the iconic horror film by George Romero and John Russo, this adaptation is a dark and intense thriller which looks deeply in to the human condition.   It begs us to answer the question: When race, gender, class and perceived intelligence and intents of others obfuscates rational discourse and resolve, how can a society survive?   
What is HUMANITY... and at what point do we lose it?
NIGHT OF THE LIVING DEAD - REDUX
Written and Directed by Rodney Smith
Based on original characters by George A. Romero and John Russo.

Featuring:
Scott Cameron
Paul Gallaher
Carrie Kimbrell Kimzey
Eamon Martin
Darren Marshall
DiAnna Ritola
Drez Ryan
A Post Show Discussion immediately follows Friday and Saturday night performances.
*Early Bird Special: Purchase your ticket(s) by November 6th and pay no fees!!