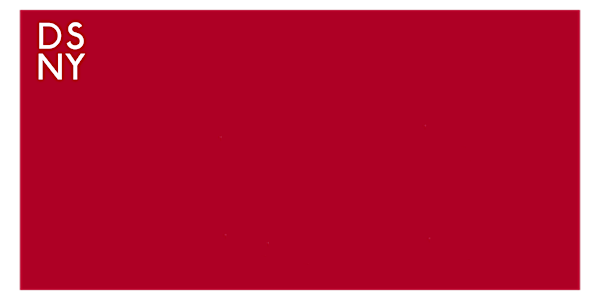 DSNY TableTop Trade Show (including #AdTECH and M&A Bonus Presentations)
Digital Signage New York (DSNY) is a tabletop trade show open to all industry professionals who are attending New York Digital Signage Week
When and where
Location
Chandelier Room, The Edison Ballroom 240 West 47th Street New York, NY 10036
About this event
During New York Digital Signage Week this intimate mini-exhibition space is designed to facilitate that all important networking (no large booths) and will give AV, LED, Digital Signage, Out of Home and AdTECH professionals the all too rare opportunity for face-to-face meetings with suppliers, customers and friends in a relaxed, non-hurried environment.
From 08:30 you are free to come and meet representatives from Navori, Digital Signage Expo, Vistar Media, Captivate, Questex, Digital Signage Federation and more, and network with attendees from the AdTECH: OOH - New York Conference next door.
From 14:00 onwards there will be a number of free presentations in the conference room which will no doubt attract a large audience: -
14:00 - 14:45 Get Some Standards: OpenRTB, Recent & Upcoming Guidelines and What They Mean for OOH. A panel discussion chaired by Leslie Lee, Vice President Marketing, Vistar Media
The diversity of media formats and unique nature of out-of-home as a public media channel are what make OOH a compelling offering to advertisers. But as the world's largest omnichannel media buyer platforms incorporate OOH into their programmatic array, our industry needs to address some of the pain points caused by the fragmentation of offerings across media owners. This panel will discuss the recent work by the OAAA, IAB Tech Lab and other working groups to roll out standards around venue taxonomy, exposure methodology for attribution and the OpenRTB technical spec documentation. The group will also discuss the biggest challenges ahead - establishing a system for universal screen IDs, setting latency standards and streamlining creatives.
15:00 - 15:45 Hidden Forces Driving M&A: Boidman's 2021 Deal Insights and 2022 Forecast | Mark Boidman, Managing Director, Head of Media & Tech Services - Investment Banking, Solomon Partners
16:00 - 16:45 What's Next For AdTECH? A panel discussion chaired by David Weinfield, Co-Founder and CEO, Screenverse