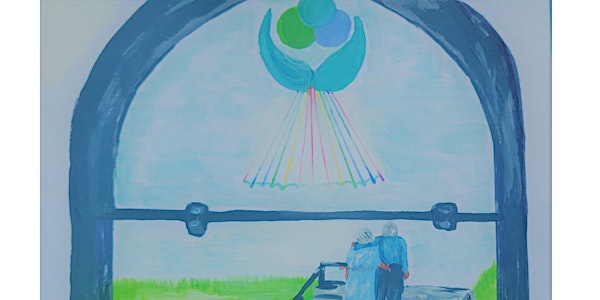 DSNW's 36th Annual Conference: Planning for Dementia, A Rainbow of Choices
In partnership with Northwest Regional Council, Dementia Support Northwest's annual conference is returning for our 36th year!
Refund Policy
Contact the organizer to request a refund.
Eventbrite's fee is nonrefundable.
About this event
Session Summaries
Kris Rhoads, Ph.D., Medical Update on Normal Aging, MCI, and Dementia
October 7th, 1:30 p.m. - 2:30 p.m.; Session Sponsored by Silverado Bellingham Memory Care Community
"Dr. Rhoads will review both age-related and pathological changes in cognition occurring in older adult populations, including mild cognitive impairment, Alzheimer's disease, and related disorders with a focus on health and health care disparities and populations at increased risk for cognitive impairment. The presentation will cover early and mid-life protective and risk factors as well as interactions and relationships with physical and emotional health. Particular attention will be paid to modifiable mid-life risk factors and behavioral/non-pharmacological interventions to promote cognitive health. The presentation will also review updates about local, state, regional, and national level resources for people and families living with memory loss and dementia."
Bethany Chamberlin, Kate Massey, and Panel Guests, Thinking Ahead: Considerations for Changing Care Settings
October 14th, 1:30 p.m. - 2:30 p.m.; Session Sponsored by The Bellingham At Orchard Memory Care Residence
"Bethany, Kate, and colleagues will provide a panel discussion of the variety of care settings (in home, hospital, facility), ways to navigate them and when to consider transitions. They will address common concerns and emotions involved and will detail both formal and informal resources available."
Sara Hulford and Kaaran McCrea, Legal Issues for Families Affected by Dementia
October 21st, 1:30 p.m. - 2:30 p.m.; Session sponsored by Dementia Support Northwest's Private Donors
"Sara LC Hulford will outline the legal issues to consider when developing an estate and long-term care plan, especially as it relates to families affected by dementia. This includes a discussion of Wills, Powers of Attorney, and Health Care Directives and how best to utilize these documents to ensure your plans for the future are carried out effectively.
Kaaran McCrea will accompany Sara to discuss the primary safety concerns & common pitfalls to avoid for families who want their loved ones to "age in place" at home versus moving into an assisted living or nursing home facility."