DSNW 34th Annual Conference:Dementia Research, Trauma And Emotional Impact
About this Event
PLEASE CONTACT US VIA PHONE OR EMAIL IF YOU NEED ASSISTANCE REGISTERING 360-671-3316 OR joannc@dementiasupportnw.org
Dementia Support Northwest presents:
34th Annual Conference Virtual Series: October 8th, 15th, 22nd
1:30 pm - 3:00 pm PDT
Up to 4.5 Continuing Education Credits
Dementia…. Research, Trauma & Emotional Impact
DSNW is adjusting and making appropriate changes to our Annual Conference this year to ensure those affected by dementia in our community and beyond have the opportunity to continue to learn and receive support from the experts while staying safe.
Join us this year as our Conference goes Virtual and morphs into a series!
Three presentations from three noteworthy speakers:
Part 1 October 8th 2020 1:30pm:
Charles Bernick MD, MPH - Clinical Professor, UW Department of Neurology Co-Investigator, ADRC Director, Clinical Trials, MBWC
Presenting the latest in Alzheimer's Disease Research; Dementia 2020- Cause,Testing and Treatments. ----------------------------------------
Part 2 October 15th 2020 1:30pm:
Denise Weeks- Family Caregiver and Author of book MANTRA: REPETITION IN THE LAND OF ALZHEIMERS
In this presentation, Denise Weeks will discuss the various ways we encounter denial as we give care to those with dementia: theirs, ours, and others. She will offer a useful paradigm for putting denial in context, looking at its possible consequences, and examining our conscience in light of what we discover. Participants will have a chance to share examples of denial from their own caregiving experience and learn strategies that will help them going forward.----------------------------------------
Part 3 October 22nd 2020 1:30pm:
Emily Trittschuh, PhD – Associate Professor in the Department of Psychiatry and Behavioral Sciences at the University of Washington School of Medicine and a Clinical Neuropsychologist with the VA Puget Sound Healthcare System's Geriatric Research Education Clinical Center (GRECC).
What is PTSD and how can past trauma affect thinking abilities in the here and now? Does chronic PTSD increase risk for dementia? When someone with dementia has a history of PTSD, how can these two disorders interact to create daily challenges? This session will explore these topics with time to discuss and explore different clinical care scenarios.
Registration can be purchased as a bundle of all three parts, or separately to suit your needs.
Groups of 10 or more, please contact us directly to register with a group discount.
360-671-3316 | joannc@dementiasupportnw.org
We are now seeking community sponsors, please contact us for more details at joannc@dementiasupportnw.org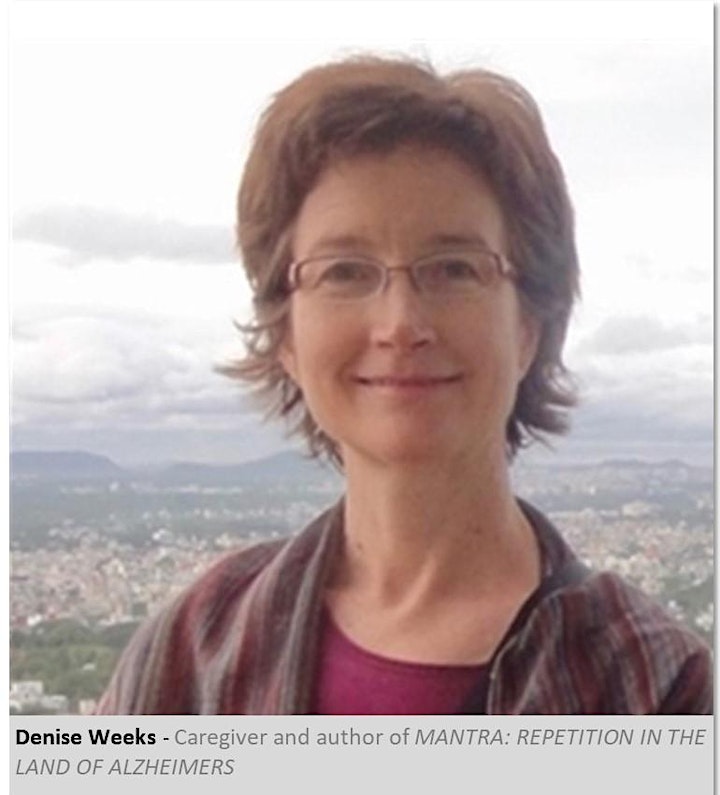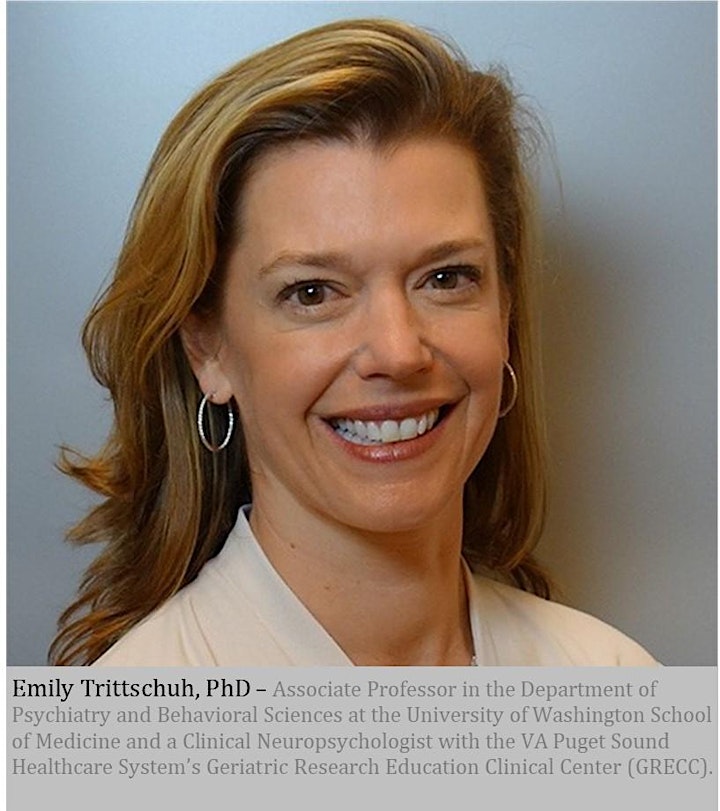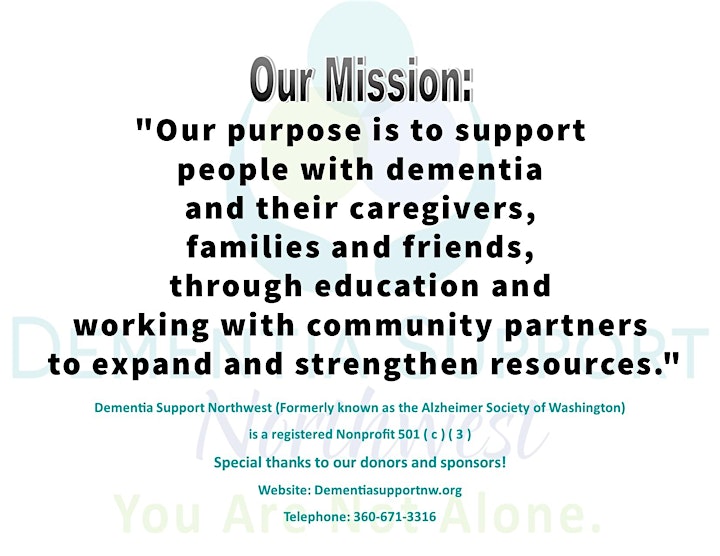 Date and Time
Location
Refund Policy