DSiM2011 'Compliant by Design' Seminar and Hands-On Labs

Thursday, December 8, 2011 from 8:30 AM to 5:00 PM (PST)
Event Details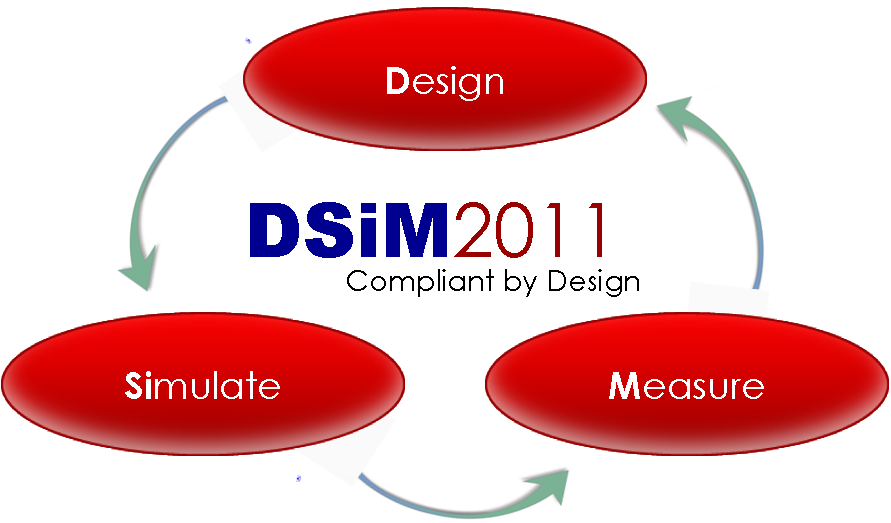 Seminar and Hands-On Labs
In Cooperation with 

Granite River Labs is pleased to invite you to attend the DSiM2011 'Compliant by Design' Seminar and Hands-On Workshop in our lab in Santa Clara, led by GRL Chief Technology Engineer Mike Engbretson and featuring Brian Fetz of Agilent Technologies.  This session will be held on Thursday, December 8th.
Are you an SI Engineer involved in high speed digital design?  If you answered yes, this is the seminar and workshop for you!  Our goal is to develop your engineering skills and tools that result in end products that are 'Compliant by Design'. 
Skills that you will take away from our seminar and workshop include:
S-parameter extraction from a physical interconnect channel using a network analyzer

Modeling the interconnect channel and simulating its impact on signal integrity using simulation tools. 

Verifying the model through physical measurements using an oscilloscope and BERT.
The seminar and labs will be presented by industry experts in signal integrity, measurement, and modeling.
Space is limited so register now!  
Training Agenda & Content
9:00 – 11:00am Overview Session (Free)  
Overview Presentations by Brian Fetz - Agilent Technologies; Ben Chia and Xu Jiang - GRL
The key to accurate simulation early in your design is to properly understand and model the impact the physical channel has on your signal as it travels from the transmitter to the receiver. With the proper use of S-parameters, you can model these effects in your simulation and validate them through measurements. This session will introduce and discuss the latest methodologies and tools for modeling high speed interconnects and making accurate Signal Integrity measurements.
11:00am - 5:00pm Hands-On Labs & Catered Lunch  ($895)
Each participant will rotate through three lab stations (90 minutes each) and receive hands-on experience with test equipment from the following:  
Hands-On labs presented by Mike Engbretson, Ben Chia and Xu Jiang 
Lab 1 - Measure S-parameters of channel, using an ENA 

Lab 2 - Import S-parameters into ADS and simulate, using a PC running ADS

Lab 3 - Physical measurements with 3 setups, using a JBERT and CBB/CLB pair
About the Trainers
Brian Fetz is a Technical Program Manager from the Agilent Infiniium Oscilloscope product line.  Brian focuses on two key areas: Measurement Technologies and Digital Display interfaces.  The Measurement Technology focus has included Jitter Measurement where he led a technical team in evaluating industry jitter measurement solutions, Equalization techniques for assessing receiver compensation techniques, to De-Embedding and Embedding where oscilloscope acquisitions can be transformed or filtered to reveal unavailable node waveforms.  Before his current position, Brian worked on Agilent's Bluetooth and Signal Integrity solutions, and as a production and test engineer for Base Station and Mobile testing products.  Brian is on the board of directors for the Video Electronics Standards Association (VESA) and has served as Editor of the DisplayPort Compliance Test Specification.  He received a BS from California Polytechnic State University at San Luis Obispo and an MSEE from the University of Idaho.  
Mike Engbretson has been in the test solutions business for over 20 years. Prior to Granite River Labs, Mike was a Senior Professional in Tektronix's Technology Solutions Group where he was heavily involved with such standards as USB, PCI Express, and SATA.  Mike received a BSEE from Montana State University, and is currently the Chief Technology Engineer for Granite River Labs and the Compliance Test Spec Editor for DisplayPort 1.2.
Ben Chia has been in signal integrity solutions business for over 15 years and is a recognized Signal Integrity expert. Prior to Granite River Labs, Ben was a Senior Signal Integrity Engineer at Rambus where he was heavily involved with modeling and measurement in PCB, package and connector for high speed memory channel design, SERDES backplane performance analysis and power integrity simulation.  Ben received an MS in Computer & Electrical Power Engineering from Rensselaer Polytechnic Institute, and is currently the Senior Signal Integrity Consultant for Granite River Labs.
Xu Jiang has more than 20 years' experience in the semiconductor industry. Her expertise includes MOSFET transistor models to high speed IO buffer designs, IO library development and Signal Integrity analysis and modeling, and high speed interface compliance testing.  Prior to GRL, Xu was a Principal Design Engineer for SMSC, and worked for Bell Northern Research, Bell Labs, and Lucent Technologies.  Xu received her Ph.D in Electrical Engineering from University of New Brunswick, and is a Senior Member of the IEEE.  Xu is currently a Signal Integrity Consultant at Granite River Labs. 
When & Where
3500 Thomas Rd
Suite A
Santa Clara, 95054


Thursday, December 8, 2011 from 8:30 AM to 5:00 PM (PST)
Add to my calendar
Organizer
Granite River Labs
is a global leader providing Engineering Services and Test Solutions to help hardware engineers adopt high speed interfaces. A trusted partner of small up-and-coming hardware developers to some of the largest companies in the world, Granite River Labs combines recognized industry experts, high performance test equipment, and automated test solutions.  
DSiM2011 'Compliant by Design' Seminar and Hands-On Labs