Description


Peter Brookes
Senior Fellow for National Security Affairs
The Heritage Foundation
Dr. Peter Brookes is a Senior Fellow for National Security Affairs at the Heritage Foundation, a Washington, D.C. think tank. He is also a foreign policy columnist for the Boston Herald newspaper and a media commentator on international affairs, having made more than 3,500, national, local and international television and radio appearances. A frequent public speaker, Dr. Brookes has given
more than 200 addresses in 26 U.S. states (plus D.C.) and 23 countries, including testifying before six different committees of the U.S. House of Representatives and the Senate. He also completed five, 2-year terms as a congressionally-appointed member of the U.S.-China Economic and Security Review Commission.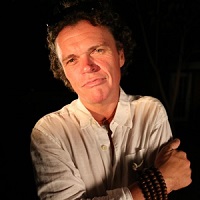 Gary Guller
Record-setting Moutaineer and Inspirational Speaker
Gary Guller is known both as a world-renowned, record-setting mountaineer and a professional motivational and inspirational speaker

.

Gary was leader of the largest ever cross-disability group to reach Mt Everest Base Camp, at 17,500 feet. After setting this record, he went on to reaching the summit and becoming the first person with one arm to summit Mt. Everest. Later the next year, Gary led an expedition to the summit of Mt. Cho Oyu in Tibet.

Gary uses his extraordinary experiences to share with his audiences the importance of equality, determination, team-work and integrity, and how these traits lead to personal and professional success.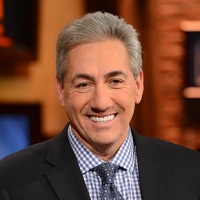 Sal Paolantonio
National Correspondent for ESPN
Sal Paolantonio is a national correspondent for ESPN.

He primarily covers the National Football League for SportsCenter, Sunday NFL Countdown, Monday Night Countdown, NFL Live and NFL Insiders. He joined ESPN in August 1995. Prior to joining ESPN, Paolantonio was a political reporter, as well as a beat reporter for the Philadelphia Eagles, for the Philadelphia Inquirer. In 1994, he won the Associated Press Sports Editors Award for Reporting, and in 1995, he was named Philadelphia's Best Sportswriter by Philadelphia Magazine. Paolantonio is the author of three books. His most recent, How Football Explains America, was published in 2008 and was the No. 1 selling football book in America.