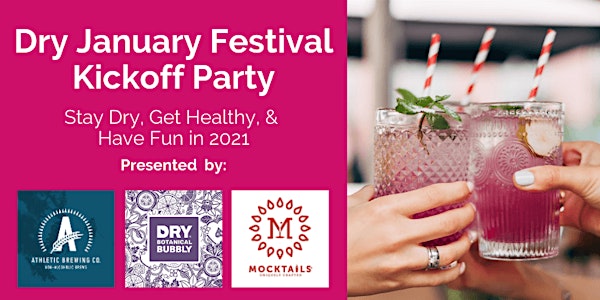 Dry January Festival Kickoff Party: Stay Dry, Get Healthy, & Have Fun
Start 2021 with Our Kickoff Event to Help You Stay Dry, Get Healthy, & Have Fun During Dry January (plus LIVE giveaway)
About this event
Join us for our Dry January Festival Kickoff Party and start 2021 off right with inspiring speakers, Dry January resources + tips, recommendations on non-alcoholic beverages to try during the month, a mini-cocktail making workshop as well as opportunities to connect with fellow Dry January participants.
We will also be doing a special live giveaway of delicious non-alcoholic drinks from our amazing Dry January Festival Sponsors!
You'll hear from Speakers include CEOs and Founders from Alcohol Change UK (creators of Dry January) Athletic Brewing Company, Dry Botanical Bubbly, Mocktails, Thomson and Scott, Lyre's Spirits, Hella Cocktail, Better Rhodes, Sans Bar, and the Sober X Bartender.
** Be sure to enter our Dry January Festival Grand Prize Giveaway ($2000+ in non-alcoholic drinks) and earn more entries at: http://dryjanuaryfestival.com.
Invite friends and family who are also doing (or thinking of doing) Dry January and if you invite them using your special giveaway link, you'll earn additional entries to win.
Bring a friend (or 3) and see you soon! :-)
Presented By: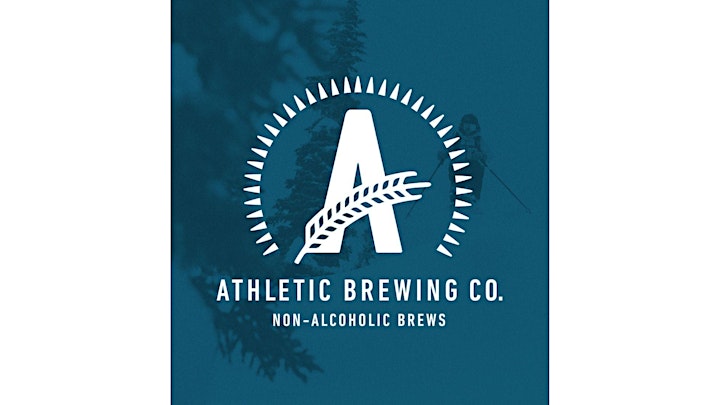 At Athletic Brewing, we are pioneering a craft beer revolution. We believe you shouldn't have to sacrifice your ability to be healthy, active, and at your best to enjoy great beer - so we created our innovative lineup of refreshing, non-alcoholic beers. Learn more at https://athleticbrewing.com/ and follow them on Instagram @athleticbrewing.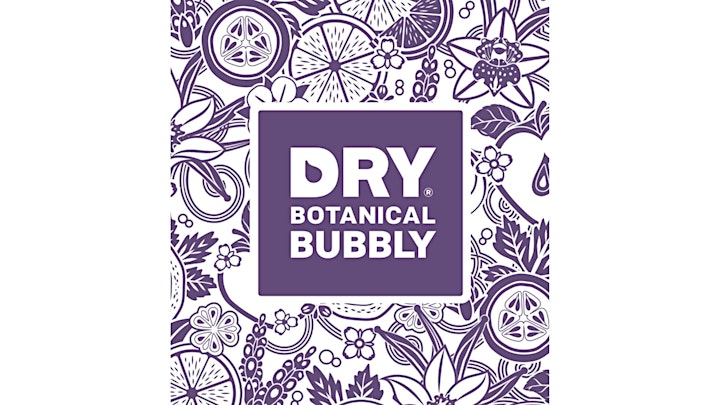 DRY makes botanical bubbly beverages perfect for social drinking anytime. With a commitment to simple ingredients, artistry, community, and most of all, delicious flavor, DRY Soda Co. is showing the world that not all sodas are created equal. Learn more at https://www.drinkdry.com and follow them on Instagram @drysoda.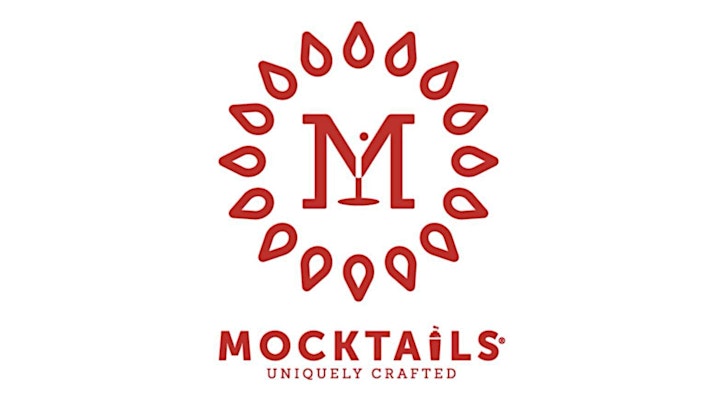 Have you been in situations where you wanted a drink, but you didn't want to drink? Just like you, our own family members were searching for something beyond the usual offering of water and super-sweet sodas. We wanted something fun but not too sweet — and, of course, clean, convenient and great-tasting. Too much to ask? No way! So, we set to work creating our own delicious, carefully crafted, alcohol-free drinks that anyone can enjoy and be proud to serve. Learn more at https://mocktails.com/ and follow them on Instagram @drinkmocktails.