Celebrate the positive changes you've made during Dry January with community sharing, inspiring speakers, and a digital dance party!
About this event
Join us in partnership with Secret Dance Addiction to celebrate the positive impact you've made to your health and life during Dry January with a community sharing and recap of Dry January, inspiring speakers from our Dry January Festival Presenting Sponsors Athletic Brewing, DRY Botanical Bubbly, and Mocktails and an interactive dance party filled with nu disco beats + sparkly magic.
The magic of 2021 has just begun and we want you to keep all the healthy habits you've developed beyond Dry January!
Vogue your way right onto the dancefloor wearing something extra special! Sequins, platform boots, glitter, disco ball heads: YOU are the party! Be sure to have your camera on + ready to fire up your disco moves 🤩
Music is the magic.
#partypositive
Join the movement.
A big thanks to Dry January Festival Presenting Sponsors Athletic Brewing, DRY Botanical Bubbly, and Mocktails. Learn more about them below and get special discounts after signing up.
Get Delicious Non-Alcoholic Drinks for the Party by Joining the Conscious Cocktail Club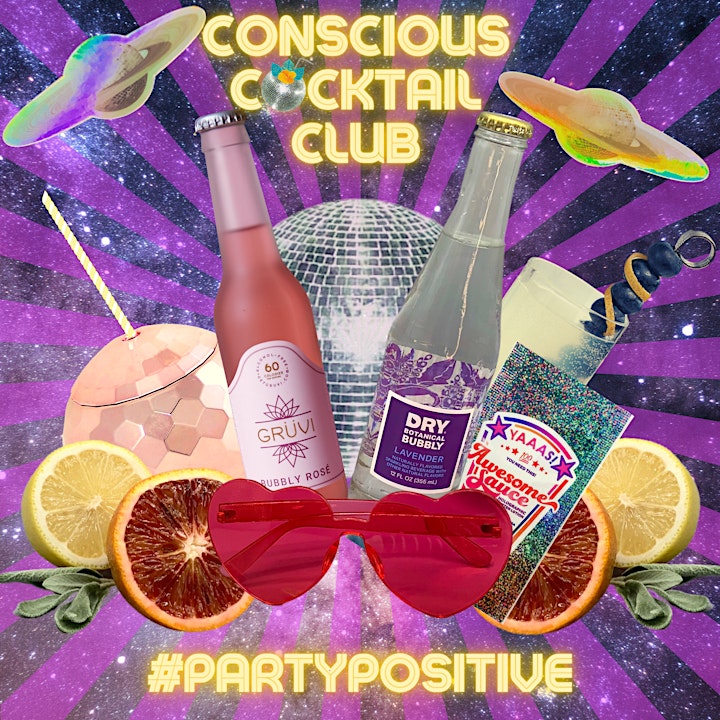 Make drinks + celebrate with the Conscious Cocktail Club! This box + Dry January party are paired together, and we have made it easy to have the party delivered right to your doorstep.
Each box comes packed with free-spirited music festival merch + non-alc drinks + invite to a secret dance party. Get yours in time for the Disco House Party here! December's box features alc-free cocktails from Grüvi + DRY Botanical Bubbly
Receive $5 off your Conscious Cocktail Club box for this party upon RSVP!
Welcome to Secret Dance Addiction
Play, dance, celebrate, and connect in a virtual space that we co-create together. Join SECRET DANCE ADDICTION for a digital dance party where music + mindfulness go to party! Bring your family, your pets, your costumes, and whatever TF else gets you in the party mood! This party is open to EVERYONE, all over the WORLD, and ALL AGES!
✨Secret Dance Addiction✨ is a transformational nightlife community dedicated to partying positively. Find out more at app.secretdanceaddiction.com
4PM LA // 7PM NYC // 12AM UK // 8AM TOKYO // 9AM SYDNEY
Instructions for how to join the party will be emailed to RSVPs the day of the party!
: : : FEATURING : : :
🎧 💕🎧 Unleash that big disco energy with DJ duo DoubleCrush
🕺 Heat up the dance floor with a Hustle dance lesson
😍 Interactive Conscious Cocktail Club experience
🎉 Costume Contest! Get inspired with this Pinterest board
🍹 Virtual bar experience with alc-free Grüvi + DRY Botanical Bubbly
🌎 Meet new party people from all over the world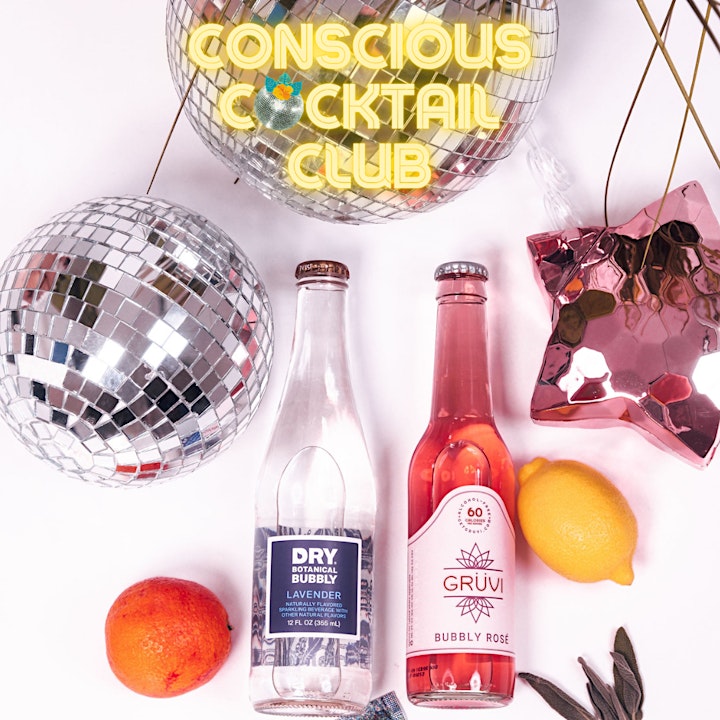 Get dressed up, grab some dance floor decor + dance with us from ANYWHERE in the WORLD! This is an all ages event!
👨‍👧‍👦 Parental Supervision Advised: some people like to dance in their Studio 54 skin-tight favs!
Detailed instructions for joining the Zoom will be emailed to all RSVPs on the day of the party!
Get Ready to Party 🎉
1. Download Zoom
2. Decorate your party space!
3. Prepare your costume! Need inspiration? Check out this Pinterest board!
4. Join the growing Secret Dance Addiction community at app.secretdanceaddiction.com
The Day of the Party 👯‍♀️
1. We will email you the secret Zoom link to join the party the day of.
2. Keep yourself on mute please!
3. Turn on your video camera!!!!! We want to see your costumes + dance moves!
4. DANCE!
About Secret Dance Addiction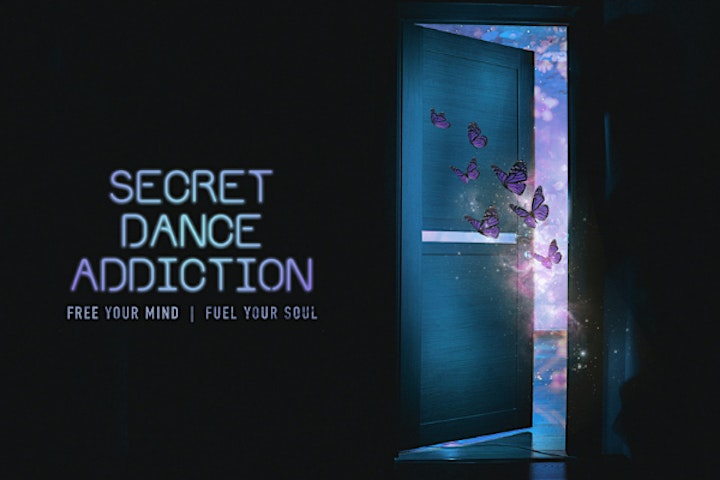 This is where music + mindfulness go to party! Secret Dance Addiction unites creators, embraces connection + celebrates each day to the fullest. Explore the future of nightlife with a community that puts health + connection first. No intoxicants needed. #partypositive
https://www.secretdanceaddiction.com/
Thanks to our Presenting Sponsors: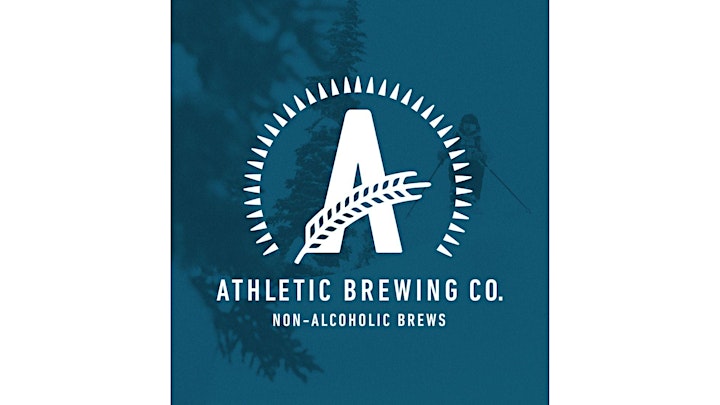 At Athletic Brewing, we are pioneering a craft beer revolution. We believe you shouldn't have to sacrifice your ability to be healthy, active, and at your best to enjoy great beer - so we created our innovative lineup of refreshing, non-alcoholic beers. Learn more at https://athleticbrewing.com/ and follow them on Instagram @athleticbrewing.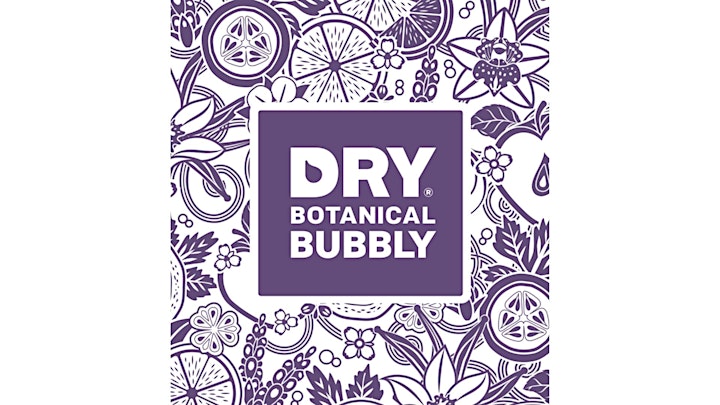 DRY makes botanical bubbly beverages perfect for social drinking anytime. With a commitment to simple ingredients, artistry, community, and most of all, delicious flavor, DRY Soda Co. is showing the world that not all sodas are created equal. Learn more at https://www.drinkdry.com and follow them on Instagram @drysoda.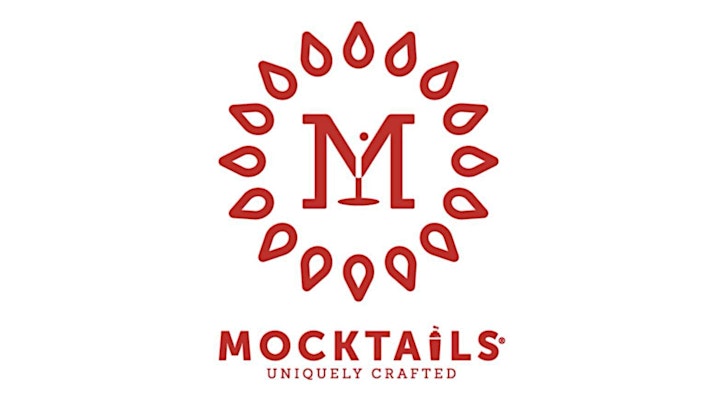 Have you been in situations where you wanted A drink, but you didn't want TO drink? Just like you, our own family members were searching for something beyond the usual offering of water and super-sweet sodas. We wanted something fun but not too sweet — and, of course, clean, convenient and great-tasting. Too much to ask? No way! So, we set to work creating our own delicious, carefully crafted, alcohol-free drinks that anyone can enjoy and be proud to serve. Learn more at https://mocktails.com/ and follow them on Instagram @drinkmocktails.