DrupalCon Vienna Community Day

Monday, September 25, 2017 from 9:00 AM to 5:30 PM (CEST)
Event Details
The Austrian Drupal community, together with the international Drupal community, is organizing a full day of summits, trainings and a code sprint on Monday before DrupalCon Vienna. Read here why.

Date: Monday, 25.09.2017
Time: 09:00–17:30
Venue: FH Technikum (University of Applied Sciences), Höchstädtplatz 6, 1200 Wien
Organization: Drupal Austria (local Drupal association, known for organizing DrupalCamp Vienna) together with the international Drupal community.
All tickets include breakfast, lunch, coffee and drinks.


The ticket income is used for catering, insurance, cleaning, venue extra costs. Please note that all work is done by volunteers!
The coffee is sponsored by Open Social.
Breakfast: 9:30 AM
Most summits and trainings start at 10:00 AM.


---
PUBLISHING SUMMIT sponsored by Thunder


10:00 AM - 5:00 PM / EUR 50.00 (plus fees)
The Publishing Summit is the meeting point for everyone interested in publishing with Drupal, whether coding expert, publisher, or newbie.
We are lookin forward to a day full of  interesting sessions in 2 tracks:
• Publishing Everywhere with Decoupled Drupal by Preston So (Acquia)
• News from Thunder: Thunder for Print, Backend Theme, and more by Christian Fritsch (Burda Magazine Holding GmbH)
• Decoupled Drupal with GraphQL and React by Sebastian Siemssen, Philipp Melab (Amazee Labs)
• Contenta — API-First Drupal distribution by Sally Young (Lullabot), Daniel Wehner
• Reservoir — a Distribution for Decoupling Drupal by Ted Bowman (Acquia) (TBD)
• Personalisation in 7 dimensions by Richard Jones (Inviqa)
• Media in Drupal Core by Janez Urevc (MD Systems)
• Case Study Kurier: Headless, stateless, DB-less. How Kurier.at is transforming digital production by Adam Zielinski (kurier.at)
• Case Study undpaul: Our experience with Thunder in the real world
by Johannes Haseitl (undpaul)
• Case Study Wirtschaftsverlag: Contentpool for Publishers. Our way from Drupal 6 to Thunder by Oliver Berndt (Österreichischer Wirtschaftsverlag)
COMMUNITY SUMMIT


10:00 AM - 5:00 PM / EUR 15.00 (plus fees)
One Day dedicated to exploring the issues that are the most important to the Drupal community. Sessions and space for discussions.

BUSINESS SUMMIT


10:00 AM - 5:00 PM / EUR 75.00 (plus fees, Early Bird), EUR 95 (plus fees, regular ticket)

The business summit will foster innovation through peer discussions, workshops and networking with other Drupal business executives.

To ensure an interactive meeting on which all participants can get to know all other participants, we are limiting the number of participants to 70.
Who should come
Company leaders, owners, executives, vice presidents, directors, managers, and decision-makers from a company or organization whose main activity is connected to Drupal / Digital.
This event is for business leaders already using Drupal, not for evaluators of the platform.
Why you should attend
This event will focus on the specific issues and opportunities that Drupal business owners face in their companies. You should attend this event if you want to:
Become part of a global Drupal Business network
Learn and share best practices in Drupal business development
Create the framework for more intense collaboration with some of the key players in other Drupal markets
Call for Speakers
We're excited to hear your thoughts. Please submit your proposal no later than Aug 19th, 11:59pm CET.
More information here.

OPEN SOCIAL SUMMIT


10:00 AM - 5:00 PM  / EUR 50.00 (plus fees)
Open Social invites all users (end-user organisations, Drupal agencies and individual contributors) to join us on this day to meet each other face-to-face, tell us how we can make Open Social even more awesome, learn from Open Social case studies, discuss the roadmap for Open Social and how we are aligning this with the Drupal Core initiatives and much more.

You can find more information about the Open Social Summit here.
TRAININGS


1. Docker Training by amazee.io

10:00 AM - 5:00 PM / EUR 50.00 (plus fees)
Docker is on everybody's lips, it is a game changer for how we host software on servers. But how does it exactly work? What makes it so different and why is everybody excited about it? In this I will give you an overview of Docker, you will learn:
What Docker is, how it works

Why you should know about it

How it can improve your CI and CD process, if you have one already 

How you can build your CI/CD process with it (if you ever wanted one :) ) 

How to use Docker for Drupal
Requirements for this training

No Docker Skills required!

Basic Computer Skills

Intermediate Drupal Skills (can install Drupal and Contrib with any other Local Drupal Development Environment)

MacOS X, Linux, Windows 10 Pro 64-Bit (older Windows Versions or non-Pro Windows NOT supported!)
2.  Getting started with Drupal Training by Mauricio Dinarte (dinarcon)
10:00 AM - 5:00 PM / EUR 50.00 (plus fees)
This training is aimed at people just starting with Drupal. Basic concepts will be explained and later put into practice. The objective is that someone, who might not even know about Drupal, can understand the different concepts and building blocks to create a website using this content management system. By the end of the day, a simple yet fully functional website will be built. In particular, attendees will learn about:

Drupal installation requirements and process

Nodes

Content types

Fields

Blocks

Theme regions

Views

User and permissions

Menus

Taxonomy

Module installation and configuration
The training focus on Drupal 8, but most of the concepts also apply to previous versions. Anything specific to Drupal 8 will be noted as such.
Requirements for this training
https://simplytest.me/ is used for the training.
Local installation or hosted versions also welcome. 
CODE SPRINT sponsored by Acquia 


9:30 AM - 5:30 PM / Free (But regstration required)
During the whole day there will be Drupal Code Sprint (Core and Contrib) at the venue. Attending the sprint is free, but registering a ticket is required! Thanks to Acquia sprint attendees have full access to the catering including breakfast, lunch and coffee.
Sprint attendees: Please add your name also in the DrupalCon Vienna Sprint Spreadsheet.
---
SPONSORS


This event wouldn't be possible without our sponsors! 
In case you also want to help out, we have a few sponsor packages left.
Our host and venue sponsor: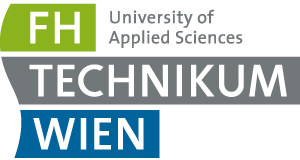 Sponsor Drupal Code Sprint:




Sponsor Publishing Summit:



Coffee Sponsor:

---
CODE OF CONDUCT

Before registering please read and accept our Code of Conduct.
MEDIA AND PRIVACY POLICY
Please see our Media and Privacy Policy here.
If you have any questions, please contact us by mail: info@drupal-austria.at.
When & Where

University of Applied Sciences Technikum Wien
6 Höchstädtplatz
1200 Wien
Austria


Monday, September 25, 2017 from 9:00 AM to 5:30 PM (CEST)
Add to my calendar