About this Event
Welcome to Drum Camp, a 3-day workshop for beginner and intermediate drummers to sharpen their percussion skills while having a great time. Under the guidance of professional drummer Larry Ford, you will apply exciting techniques and playing styles to some well-known songs in a wide variety of styles. Best of all, you'll meet and share music with other area drummers who share your passion for rhythm.
Drum Camp is for Ages 10+, Beginner to Intermediate Skill Level
Some things you'll learn at Drum Camp:
Proper drum setup
Hand/leg coordination
Techniques for a variety of genres
Improve your precision
Tempo control
Drum rudiments
Ear training
Proper posture
Each person will use a full electronic drum kit. Attendees are asked to provide their own sticks, and are allowed to bring their own drum throne if they prefer.
Meet Your Instructor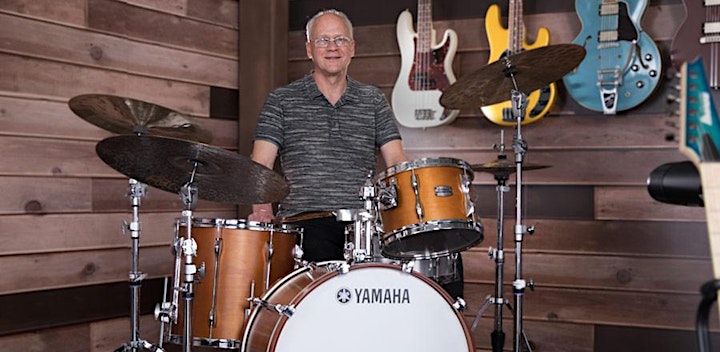 Larry Ford - Sweetwater Academy of Music Instructor
Larry Ford knows his way around a drum set. It's not a hobby. For more than 29 years, Larry has made his living performing with his band, the Larry Ford Trio, and serving as a freelance drum instructor. For 13 years he kept the beat for the Fort Wayne Philharmonic. He has even been named the national winner of the Music Teachers National Association (MTNA) Concerto Competition.