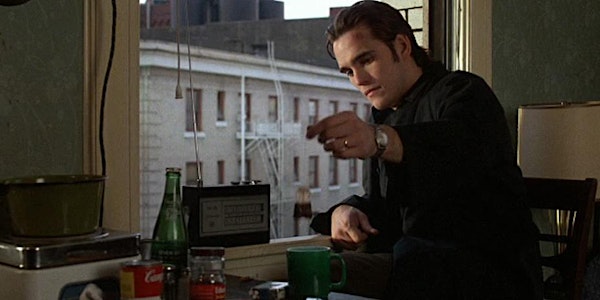 "Drugstore Cowboy" Walking Tour with Kick Ass Oregon History
Event Information
Location
OUTSIDE The Ace Hotel, Portland
1022 Southwest Harvey Milk Street
Portland, OR 97205
Description
Join Kick Ass Oregon History's Resident Historian, Doug Kenck-Crispin, for a FREE guided walking tour of film sites from the Portland shot "Drugstore Cowboy" around NW Portland.
We will take in the locations and tell the stories of the shoot, discuss the changing urban landscape and the themes of addiction and recovery that are portrayed in the feature.
Celebrating 30 years from the production of the film in 1988, we've teamed up with Oregon Film and the Hollywood Theater, who will be screening a 35mm print of the film on October 8th.
Book your spot here. This is a FREE Walking Tour and places are limited. We will meet OUTSIDE the Ace Hotel. The tour will end at NW 23rd and Marshall.
Hope you can join us! Dress for the weather and wear comfortable shoes!
Date and time
Location
OUTSIDE The Ace Hotel, Portland
1022 Southwest Harvey Milk Street
Portland, OR 97205