About this Event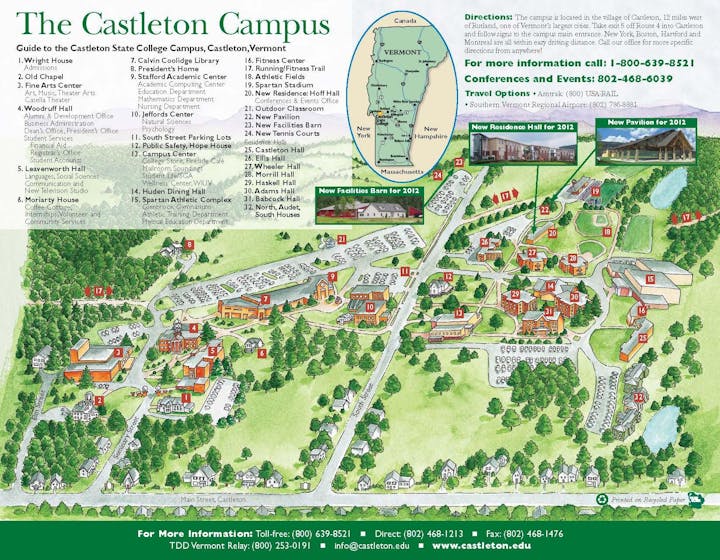 The first day of DITEP is designed for case workers, educators, guidance counselors, school nurses, administrators, and emergency medical service personnel. The training will be held in the Jeffords Center, please reference the Castleton University map above.
DAY 1 focuses on general drug impairment and policies.
Introduction and Overview
Drugs in Society
Policy, Procedures, and Rules
Overview of Alcohol
Drug Identification, Categories and Effects
Contacting the Parent(s)
References
DITEP is derived from the national Drug Evaluation and Classification (DEC) Program, a successful law enforcement procedure used to detect drug and alcohol impaired drivers. The methods employed in this training are based on medical and scientific facts. The information is supported by research conducted in both laboratory and field studies. The DEC Program was validated in laboratory by studies conducted at the Johns Hopkins University, and in the field by the Southern California Research Institute. Although DITEP is not intended to qualify participants as Drug Recognition Experts (DREs), it is intended to make participants competent and confident in evaluating and documenting those individuals suspected of abusing drugs in the school setting.
The training will enable individuals to determine first of all, whether or not the student is impaired. If it is determined that there is impairment, whether the impairment is due to a medical problem or is drug related. And finally, if the impairment is drug related, through proven diagnostic procedures, what category or categories of drugs that are likely causing the observed impairment.
By providing training to school officials and health care professionals, it is anticipated that drug usage in schools employing an aggressive evaluation and detection program will decline. Consequently, not only will the disruption caused by individuals abusing drugs be decreased, but also the incidence of those individuals driving to and from schools while impaired by either alcohol or drugs will also be greatly reduced, making our communities and schools a safer place for all.