Drug Discovery in Provence-Côte d'Azur

Tuesday, October 11, 2011 at 5:30 PM (PDT)
Event Details
What:
International Biotech Conference
Drug Discovery in France:
a supportive environment for companies
Testimonials from Provence Cote d'Azur biotech
When:
October 11th, 2011

Where:
Sanford-Burnham Medical Research Institute
(former Sidney Kimmel Cancer Center Audirorium)
10905 Road to the Cure
La Jolla, CA 92121
Program:

5.30 PM : Registration & Networking

6.00 PM : Introductions
6.15 - 7.00 PM : Nice Marseilles testimonies

Jean-Chrétien Norreel, President & CEO, PHARMAXON
«Specialized in neurology developing novel therapeutics based on the manipulation of cell mobility»

«Exploitation of venom compounds for the development of novel therapeutics»

Vincent Bonniol, CEO, PRENYL BIO
«Development of new therapeutics and cosmetology products by acting on the cellular aging process»

Bernard Schoot, Senior Scientist - New technologies, GALDERMA
«One of the world's leading dermatology companies»

7.00 - 7.30 PM : Panel Discussion:
From France to San Diego : trends, strengths and business opportunities in drug discovery

Moderator : Chris Hoover, CEO at Medincell Corporation

7.40 PM : Buffet and Networking
Contacts:

Céline JACQUET : +33 (0)4 92 17 51 85 - cjacquetteamcotedazur.fr
Matthieu VIS : +33 (0)4 96 11 60 25 - m.visprovence-promotion.fr
Stéphane RICHARD : +1 858 342 6807 - srichardfrenchbiobeach.com
This event is Free for all Thanks to our sponsors:

This event is organized by the French Bio Beach Association, a San Diego based Non-Profit organization aiming at promoting scientific exchange and partnering between US and European Life Science communities with a focus on France.
Donations and Sponsorships are always welcome.


Graciously hosted by

Biosketches: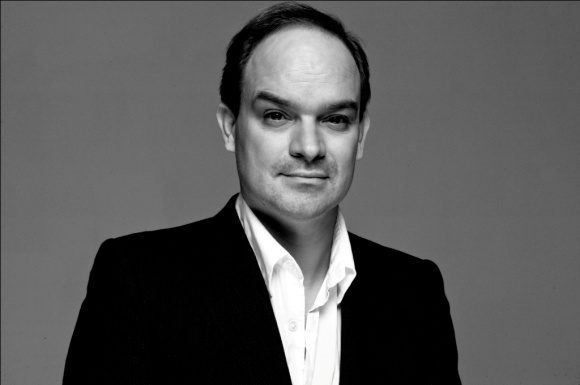 Jean-Chrétien Norreel, President & CEO, PHARMAXON
Dr. Jean-Chrétien  is President and CEO of Pharmaxon a Biotech startup company located in the Marseilles French research cluster.
After a PhD in Neurosciences at Université of Marseilles, Dr. Norreel worked as a post-doctoral associate in the laboratory of Pr Geneviève Rougon, head of the Marseilles-Luminy Developmental Biology Institute. In 2006, he also graduated in Strategy and Finance from the Aix-en-Provence Business School and obtained his MBA in 2008.
In 2004, he cofounded Pharmaxon as a spin-off of the IBDML excellence center. Pharmaxon is a biotechnology company aiming at developing new drugs for treating central nervous system traumas by manipulating cell mobility.
Pharmaxon is developing a novel therapeutic approach designed to specifically modulate nerve cell mobility. By targeting cell mobility, Pharmaxon has the ambition of opening new therapeutic avenues for pathologies and traumas where there is a clear need for neurons rewiring such as traumatic or spinal cord injuries.
 Pharmaxon develops first-in-class drug candidates free of any direct competitors that should be used as first-line treatment. The company is first targeting with its peptide PR21 one orphan pathology that benefits from accelerated development and registration procedures: acute spinal cord injury.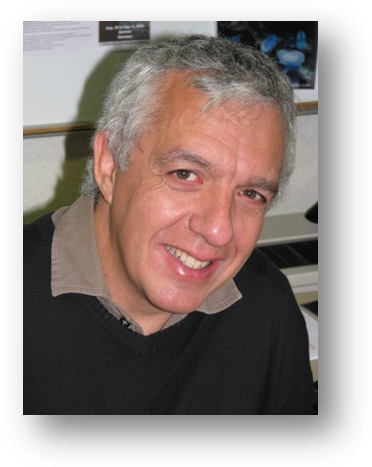 Pierre Escoubas, CEO VENOMETECH
 Dr. Pierre Escoubas is President and CEO of VenomeTech, a Biotech startup company located in the Sophia-Antipolis French research cluster.
After a PhD in Chemical Entomology at Université Pierre et Marie Curie in Paris in 1988, Dr. Escoubas worked as a post-doctoral associate at the University of Georgia (USA) before moving to Japan in 1989 as a research associate for the Japan Research and Development Corporation. In 1993, he joined the Suntory Institute for Bioorganic Research (SUNBOR) in Osaka to work on peptide toxins from animal venoms. He returned to France in 1998 to join the group of Prof. M. Lazdunski at the CNRS Institute of Molecular and Cellular Pharmacology in Sophia Antipolis, and as an Associate Professor at the University of Paris and University of Nice–Sophia Antipolis until 2009. He then founded VenomeTech in 2009 and has since been leading the company towards the development of innovative drugs from animal venom peptides.
Dr. Escoubas research interests include ion channel molecular pharmacology and the discovery of novel peptide toxins from various venomous animals, especially spiders. His current work involves ion channels involved in nociception and the development of novel peptide therapeutics. As a specialist of peptide / protein mass spectrometry he has organized symposia, workshops, training courses and lectures in biological mass spectrometry. Dr. Escoubas has authored 70 research papers, and holds 8 patents. He is currently leading several large-scale projects for the investigation of animal venom peptides, such as the VENOMICS FP7 European project (2011-2015).
   Vincent Bonniol, CEO, PRENYL BIO
Doctor of Medicine born in 1961, Vincent Bonniol holds a PhD in economic sciences. Recruited by Aix-Marseille University in 1991, he went on to join the Paris-based team set up in 1993 by the Ministry of Health to prepare reforms in the health establishments' pricing system. He was then hired by the Regional Hospital Agency that was created in 1997 to implement a major institutional reform. In 2000, he went back to his post at Aix-Marseille University, working in his department of education sciences, devoting himself to developing innovative training methods in health education and promotion and on new technologies.
In 2003, he joined Nicolas Levy in celebrating the discovery by Levy's team of the genetic mutation that triggers progeria, the condition characterized by a premature ageing and death of children at an age of 12-14.
In 2007, a few months after the first patent application by Nicolas Lévy, Pierre Cau and Carlos Lopez Otin covering a multi-therapy treatment, Vincent Bonniol was given the task of finding additional uses for the discovery. Further studies led to other patents being applied for in the cosmetics field in particular, resulting in a project being born.
The studies on cosmetic formulation started producing good results as early as late 2008. The Prenyl Bio start-up was created in 2009 with a first product, Neo Stem, being finalized in 2010 and marketed in 2011. Launched in June, its success was almost immediate with nearly 5000 bottles of the product being sold in just a few weeks. In September, sales had reached 1000 bottles per week without any advertizing.
Bernard M. SCHOOT Ph. D., Senior Scientist - New technologies, GALDERMA
Bernard SCHOOT is Senior Scientist, in charge of New Technologies at GALDERMA R&D (Sophia Antipolis, France).
He obtained a Ph. D. Degree at the Radboud University in Nijmegen (the Netherlands) in 1978, in Sciences (Biochemistry). He spent one year as post-doctoral researcher  the Institut de Biologie Physico-Chimique in Paris (Laboratoire des Sondes Moléculaires – Pr. Ph. Devaux), studying at the interface between biochemistry, biology and physics..   
From 1979 to 1985 worked as junior scientist  at the Grenoble outstation of the EMBL. 
In 1986 he moved  to private research by joining the Research Department from Roussel – UCLAF (now Sanofi) in Romainville (Paris region), as Biophysicist (Biochemist in a physical analysis group).
In 2001 he joined the Galderma Research and Development in Sophia Antipolis, where he managed the Structural Research group until end 2010. Since November 2010 he is in charge of New Technologies as senior scientist.
Bernard SCHOOT is member of the CSP (project evaluation committee) of EuroBiomed  (Pôle de Competitivité, French) and also member of the Biotechnology Committee of COSE (University of Nice – Sophia Antipolis. Interactions University and Industry)
During his career in public research and Industry, he contributed to over 40 scientific papers and posters. He presented the results of the scientific work in several public conferences.
Directions to the event: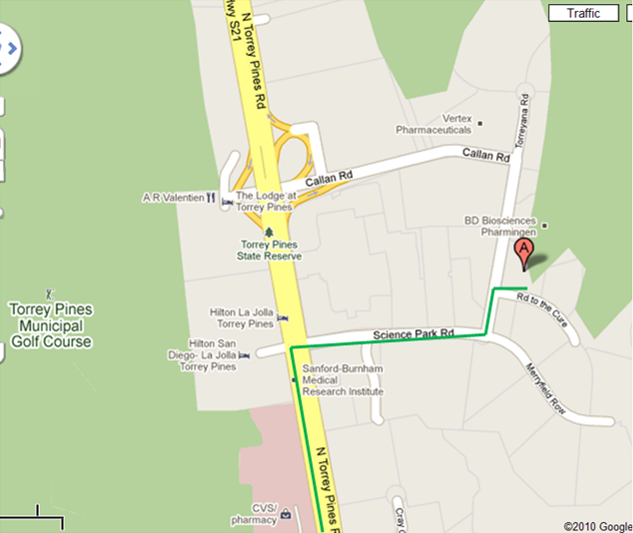 From I-5:
Exit Genessee Ave west.
Follow Genessee Ave up the hill, staying to the right.
At the top of the hill, Genessee curves to right, becoming North Torrey Pines Road.
Right onto Science Park Rd.
Left onto Torreyana Rd.
First right onto Road to the Cure.
Building #12 and parking is on immediate left.
When & Where

Sanford-Burnham Medical Research Institute

10905 Road to the Cure
La Jolla, CA 92121


Tuesday, October 11, 2011 at 5:30 PM (PDT)
Add to my calendar
Organizer
French BioBeach
French BioBeach is a San Diego based organization aiming at promoting scientific exchange and partnering between US and European biotech communities with a focus on France. http://www.frenchbiobeach.com
Drug Discovery in Provence-Côte d'Azur