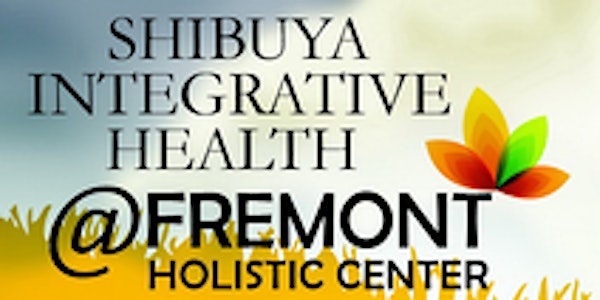 Dr.Shibuya's Super Shape Up Seminar 2- Integrative Health - Detox, Anti-inflammatory Diet, IV Nutrients, Pain Mngt
When and where
Location
Fremont Rheumatology 3775 Beacon Ave. Ste 100 Fremont, CA 94538
Description
(1)
Detoxification, Anti-Inflammatory Diet & IV Nutrients:
Do you want to "shape up" & "clean up" your life once and for all? C
ome & learn how Dr Shibuya transformed himself & how you can
customize your own super shape up.
Dr Shibuya will share with you the information he has gathered from the latest, leading integrative conferences he has attended.
(2)
Potpourri Pain Management
:
Are you tired of taking tons of pain pills or have experienced medication side effects? Come & learn how to better manage your pain with less pills.
Dr Shibuya will explain how pain psychology techniques (CBT & MBSR), sleep, supplements, diet & exercise help to reduce pain. Dr Shibuya will also explain how Iovera & Traumeel injections work for knee pain.
Space is limited to the first 20 participants. Cost $50/person
Agenda:
8:45AM – 9 AM: Registration
9:00AM - 10:30AM Detox, Anti-inflammatory Diet, IV Nutrients
10:30AM - 10:45AM Break with healthy snacks
10:45AM – 12pm Potpourri Pain Management
To learn more:
Shibuya Integrative Health - http://www.fremontholistic.com
Fremont Rheumatology – www.DrShibuya.com