DRRTYWULVZ 2 Hr Journey Set ft Wessanders, Chmura and Sunrizen
About this event
Join us as we feature DRRTYWULVZ ft Chmura, + More
Hennessey Sound Provided by Vibrate Awake
Every now and again the electronic music realm is graced with the sound-scaped presence of something deliciously unique like that of Austin-based producer DRRTYWULVZ.
Levi Witt (AKA: DRRTYWULVZ) is a distinctive reminder of authenticity in an oversaturated EDM market. Witt's strong background in music and sound engineering is evident in everything he creates; the producer never fails to sculpt a masterful blend of different psychedelic bass music varieties, harmonizing the best elements of several different genres from down-tempo to uplifting, synth-driven to glitch and everything in between.
Wessanders aka Kai Felsman is comfortable composing across various styles without fitting neatly into any one genre. Kai's pursuit of visceral musical moments, combined with his education in electronic music production, results in a raw, exposed sound that's still clean and refined from a production standpoint.
https://www.therustmusic.net/wessanders
Chmura
https://soundcloud.com/chmuramusic
Sunrizen
Trippy swaggering beats with lush melodic vibes, timeless samples, and powerful basslines.
https://soundcloud.com/sunrizen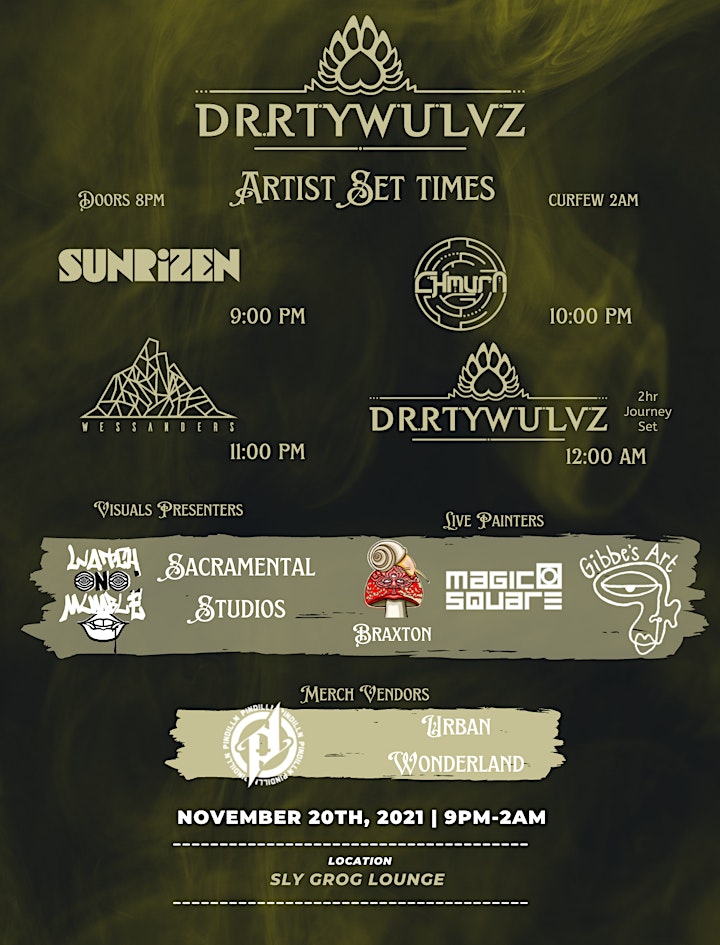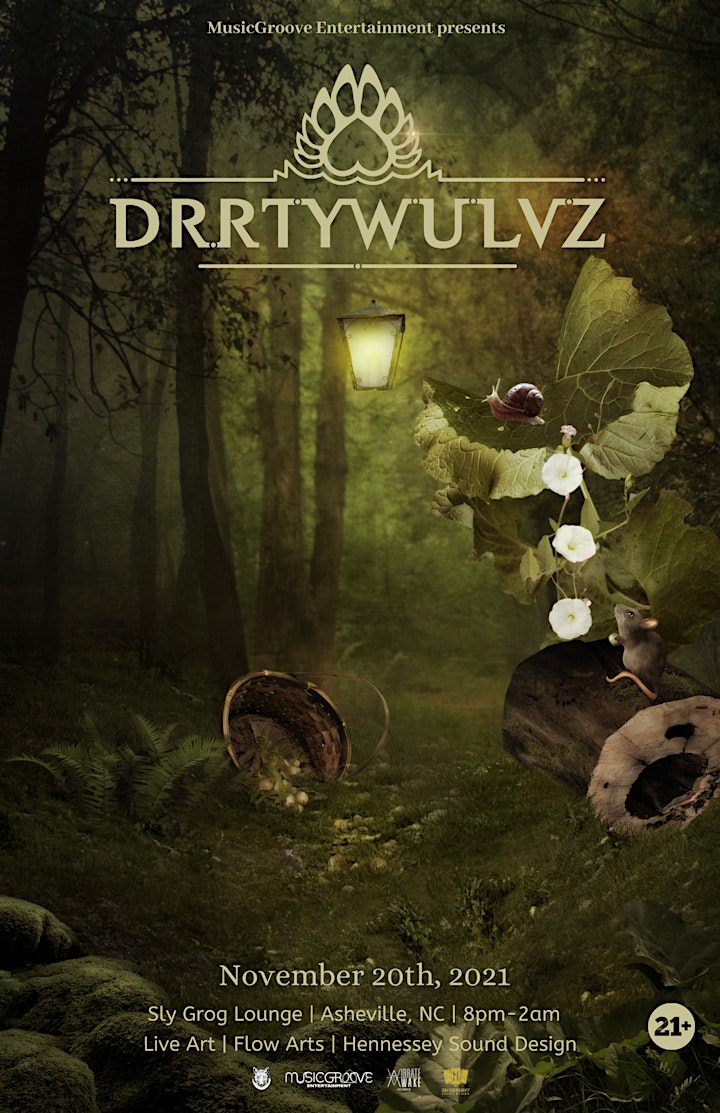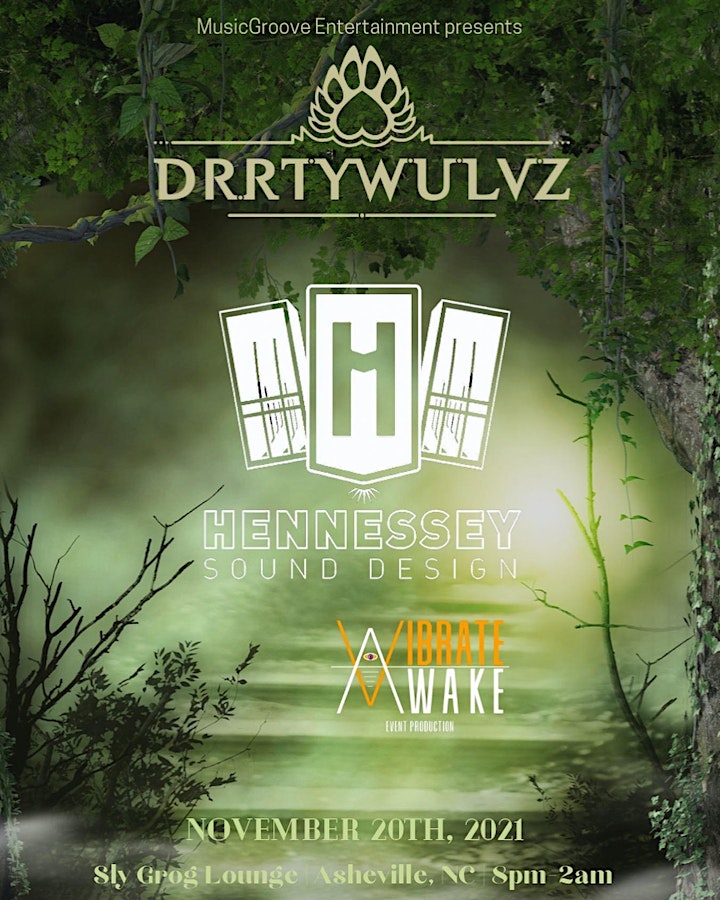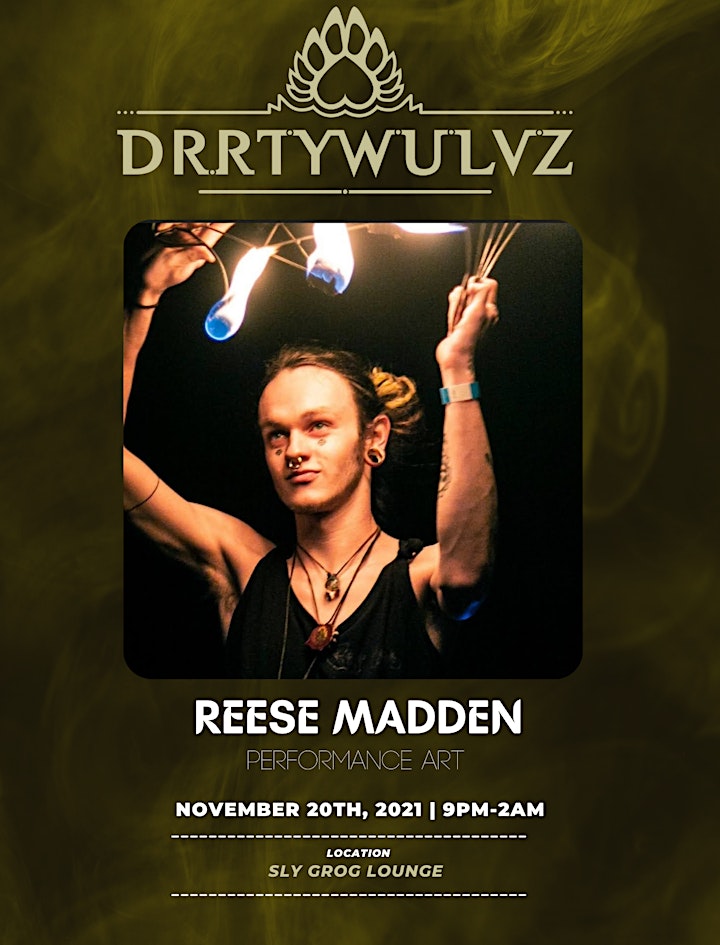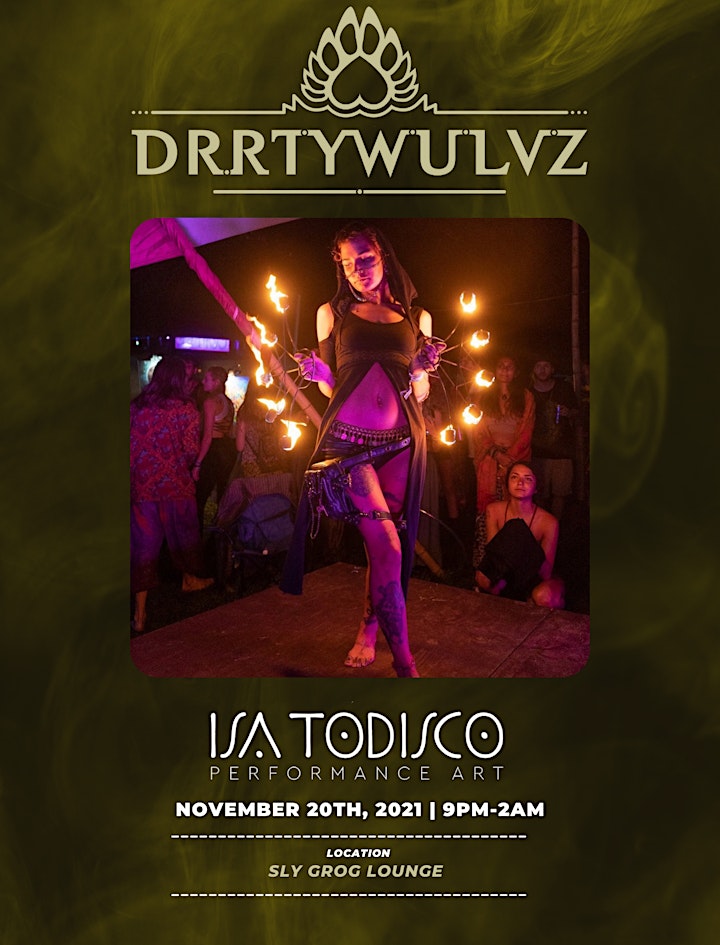 Organizer of DRRTYWULVZ 2 Hr Journey Set ft Wessanders, Chmura and Sunrizen
Music Groove specializes in the development, marketing and booking for new and well established musicians / fine artists/ freelancers and/or crafts-makers as well as managing and organizing music/social events though-out the east coast. Built on the motto that, "We Do Music, so you can Dance, we ensure you that all of our artists and events offer the best dance and music experience around.