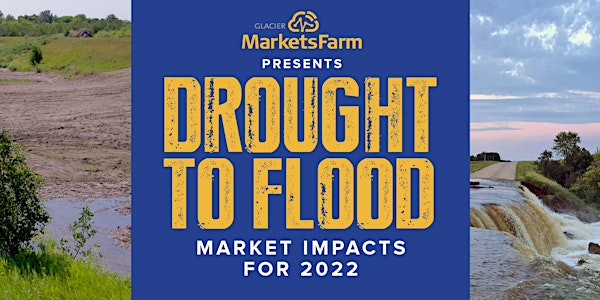 Drought To Flood - Market Impacts for 2022
Join Bruce Burnett and Mike Jubinville as they discuss the weather impacts on Canadian and international crop trading in 2022-2023.
About this event
July 14, 2022 at 10:00 a.m. CDT (9:00 a.m. CST - Sask)
From droughts to floods, the Prairies have experienced a wide range of growing conditions over the past year. Join MarketsFarm Experts Bruce Burnett and Mike Jubinville for the latest update on how weather – and other major global events – will impact prices of Canadian and international crops for the 2022-2023 marketing year.
Here's what farmer subscribers say about MarketsFarm:
"I like the info we get from MarketsFarm. And the fact that there are multiple updates through the day."
"It's helped me make important decisions and I think it would help others."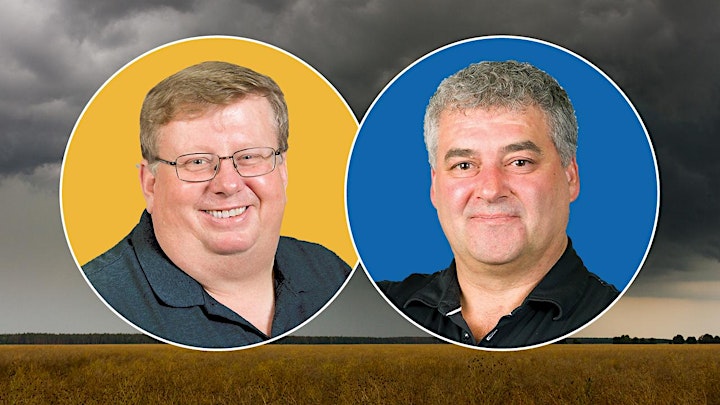 Bruce Burnett | Director of Weather and Markets Information
Bruce Burnett has been living and breathing Western Canadian agriculture for over 30 years. The combination of practical experience gained by growing up on a farm in western Manitoba and years of monitoring global weather and markets for the Canadian Wheat Board gives Bruce a unique perspective on the agricultural markets.
Mike Jubinville | Senior Market Analyst
Mike Jubinville is the senior market analyst with MarketsFarm, a grain market analysis and advisory service of Glacier Farmmedia based out of Winnipeg. Mike formerly headed Pro Farmer Canada. Previous to that he was employed as a cash merchant with what was then United Grain Growers and senior market analyst with Growers Marketing Services of UGG.