Description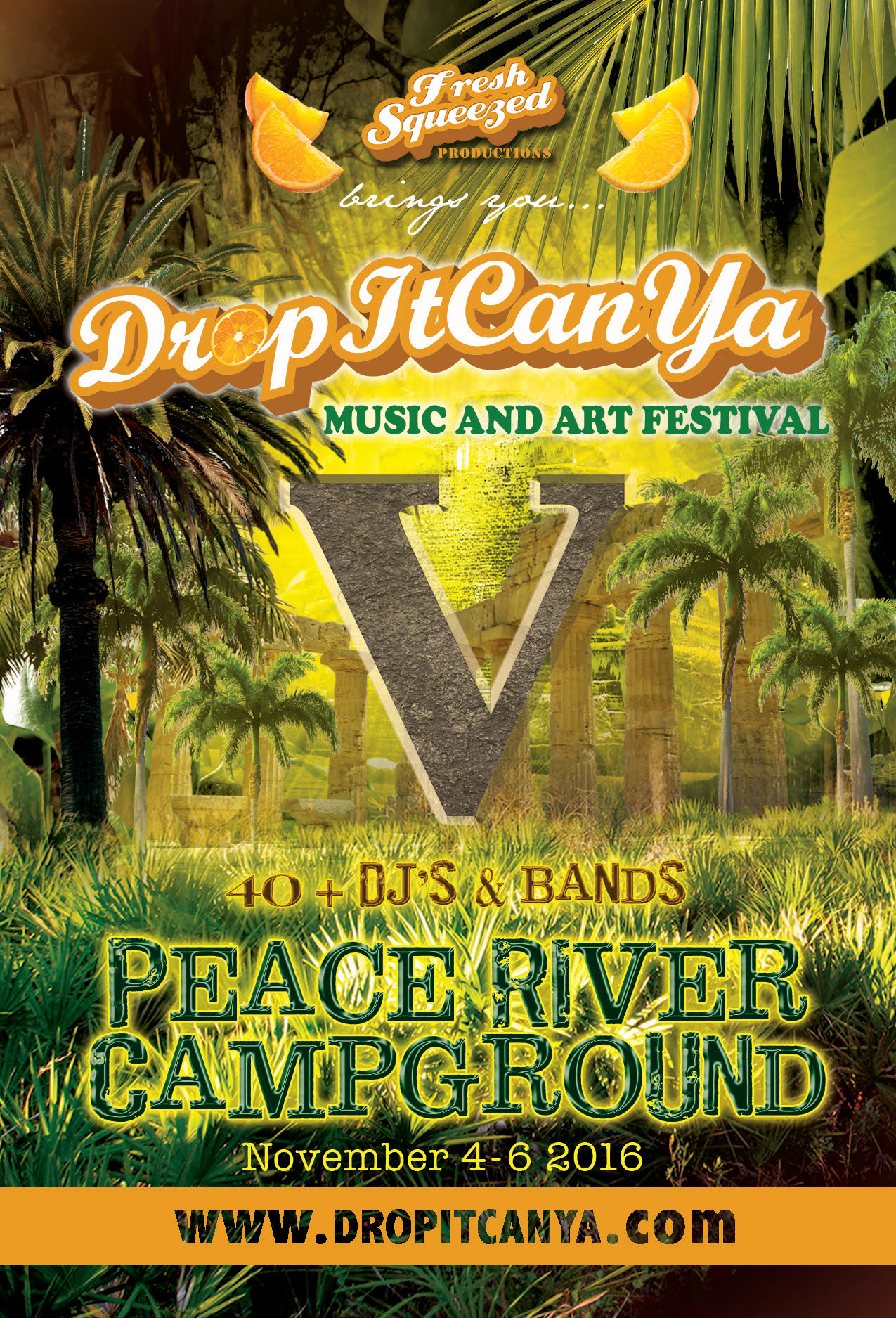 We welcome you to celebrate our 5 year anniversary of coming together in November for music, art and camping in SW Florida.
Fresh Squeezed Productions
Presents:
DropItCanYa Music and Art Festival V

DICY .:. A three day homegrown music and art festival in celebration of the friendship and perseverance that is harvested once a year by the Fresh Squeezed Productions crew. Providing an outlet for art, dance, and community through music, good vibes, peace and love since 2012.

3 full days of dj's, bands, artist, vendors, workshops, and more...
Announced as we get closer to the event.
3 areas of sound. A large shelter (Shelter 7) for bands, a smaller shelter (Shelter 4) for Daytime Dj's and the Chataqua Ampitheatre Ruins that was built in the 1920's for the dj area at night + a late night Silent Disco.
Saturday Night is our theme night, Toga Party.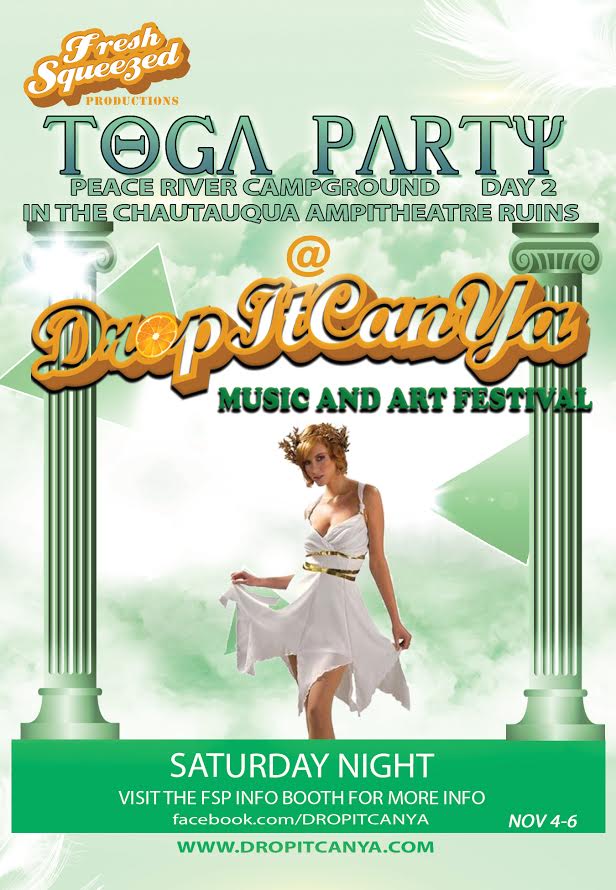 We are all about local Florida love and more!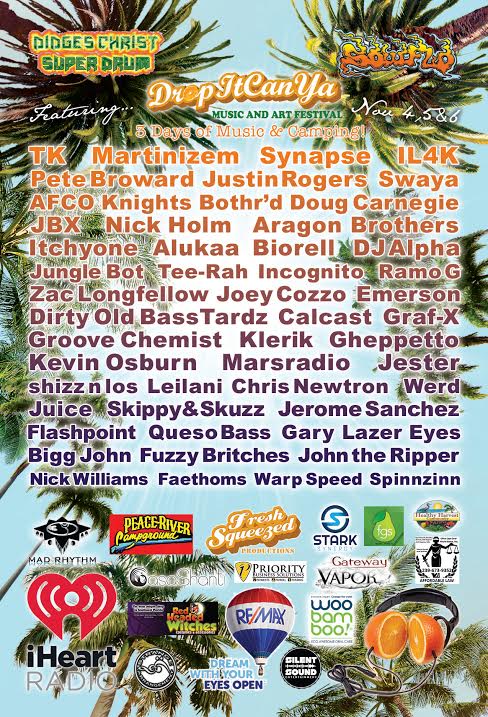 This is an all ages campground, so we are family friendly this year...
Also dog friendly.

RV's Welcomed..

Canoe rentals available...

For more info call: 239-333-9267
www.dropitcanya.com
www.facebook.com/dropitcanya
We are still looking for vendors, live artist, volunteers, and even ticket sale promotions. If you are interested, Please send an email to dropticanya@gmail.com or call 239-333-9267
We look forward to seeing you at our 5th year of celebration.