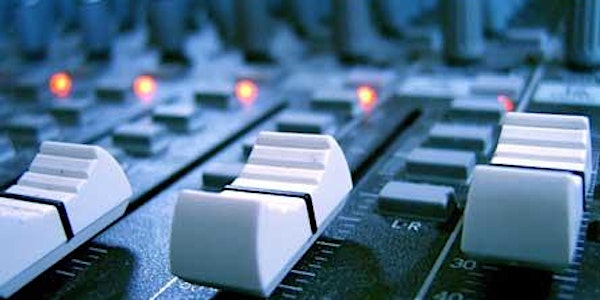 Drop-in Voice-Over Class with Jason Sasportas (Stewart Talent) 4/28/22
Location
Ripley Grier Studios
520 8th ave
10th floor
New York, NY 10018
NOTE: This is a drop-in spot for an ongoing, multi-week class
About this event
NOTE: This is a drop-in spot for an ongoing, multi-week class
Can you think of a more effective way to learn the basics of voice-over than working with a top VO agent in a broadcast-quality VO studio? Neither can we! Class size is limited to 10 students, so you get more individual attention and time in the booth. This class is intended specifically for actors interested in learning commercial voice-over technique while acclimating themselves to the voice-over business in NY.  Students should expect to walk away with a strong foundation in this very specialized area of performance.
About the Instructor
Jason Sasportas is head of the voice-over department for Stewart Talent, a premier boutique agency in NY.  He has booked clients on numerous national network commercials including Subway, McDonald's, Wendy's, Stouffer's,  Seroquel, Humira, Abilify, Nicorette, AARP, Liberty Mutual, Charles Schwabb, Walmart, CVS, HBOGo Online, Stouffer's, Yoplait, Kitchen Aide, Nook & Fructis Garnier.  While commercials are his focus, Jason covers all areas of voice-over.  He has clients working regularly as audio book narrators and has booked talent on documentaries for A&E, National Geographic and The Weather Channel, in addition to various animation and videogame projects.In this class, Jason will walk you through the basics of V/O technique, and nailing your audition in the booth. Students will receive samples of their work every week via email.