Drop-In Play

Thursday, May 17, 2018 at 9:30 AM

-

Friday, April 26, 2019 at 12:00 PM (EDT)
Event Details
An opportunity on Cleveland's East side for parents/caregivers of young children to get out of the house,  escape bad weather or go somewhere new with a playmate to spend loosely structured fun time together.
In the developmentally mindful environment of the Reinberger Parent/Child Resource Center, parents and caregivers can play with their children to encourage mastery of age-appropriate skills.
During drop-in play, adults participate with their children in dramatic play, puzzles, a collection of toys and books, as well as  hands-on activities including science, gardening, snacks and arts-and-craft projects.
Drop-in hours are 9:30-noon on Fridays throughout the year. Check our website for details, changes and holiday closures.
No reservation is needed; just drop in. 
Cost for a single visit is $10 – payable on arrival. Or save money by signing up here for a 10-session pass for $75. This pass is good through Dec. 31, 2018.
For more information, see our website or call 216.991-4472
Save This Event
When & Where

Reinberger Parent/Child Resource Center at The Hanna Perkins Center for Child Development
19910 Malvern Road
Shaker Heights, OH 44122


Thursday, May 17, 2018 at 9:30 AM

-

Friday, April 26, 2019 at 12:00 PM (EDT)
Add to my calendar
Organizer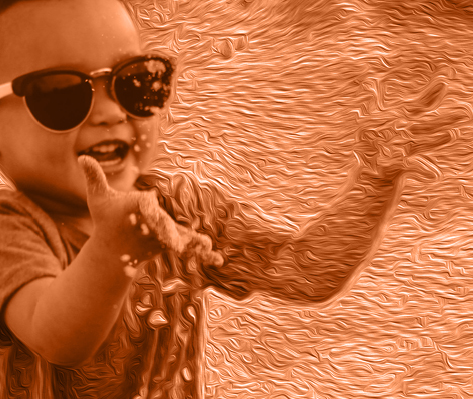 Hanna Perkins Center for Child Development is a non-profit partner with parents, educators and mental health professionals to help children understand and manage their emotions for success in school and life.
Our services include:
Hanna Perkins School:

State-chartered kindergarten, preschool, parent/toddler program and dedicated Autism Spectrum Disorders classroom for children 4-6.

Hadden Clinic for Children & Families:

Mental health assessment, counseling and therapy from birth to 18, and for new moms struggling with postpartum depression.

Consultation and training

with other schools and early learning centers. 

Continuing education

for early learning educators, child care workers, social workers, mental health professionals and others who work with children on a daily basis.

Child psychoanalytic training:

An official training program of the American Psychoanalytic Association, conducted in cooperation with the Cleveland Psychoanalytic Center.
Mission: Early childhood experiences shape a person's entire life.
To foster the emotional well-being of children and their families and to help them master life's challenges, the Hanna Perkins Center for Child Development promotes positive early learning experiences through educational and therapeutic services for children and parents; training and support for professionals and community-wide collaborations.
The HP Way: People who know Hanna Perkins describe an approach to helping children and families that is gentle and effective. Part of our culture since 1951, it is often referred to as The HP Way. It means:
1. We see each child as a complete person.
2. We understand behavior as a form of communication.
3. We give voice to feelings and thoughts.
4. We take time.
5. We provide help.
6. We involve family.
Click here for more insight about The HP Way.