Drones: The Aerial Swiss Army Knife

Saturday, September 13, 2014 from 2:00 PM to 4:30 PM (PDT)
Event Details
Rethink, Reimagine and Reinvent The Power of UAV Technology
                                                           ——Drones: The Aerial Swiss Army Knife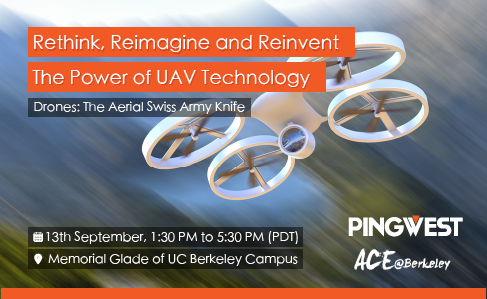 PingWest and UC Berkeley Association of Chinese Entrepreneurs (ACE) are proud to host a special event on Drones at Memorial Glade of UC Berkeley Campuson Saturday, September 13th. These unmanned aerial vehicles have entered the public conscious in a major way in the past few years and we know this event will educate attendees on many of the functions and abilities of drones. The usage of drones has become a very divisive issue as we have seen drones' violent and destructive capabilities many times--this event seeks to share the innocuous capacities and benefits of drone technology.
UC Berkeley
and PingWest will be joined by 3D Robotics, DJI, Ehang Drone and Skycatch for an afternoon that will surely surprise you. This public event will also feature companies whose futures are closely tied to drones technology and policy such as camera companies and those involved in designing self-driving cars. We hope to inspire more promising entrepreneurs, tech expertise and students to rethink, reimagine and reinvent the future of UAV Technology.
KEYNOTE SPEAKER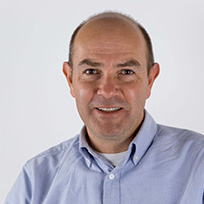 Chris Anderson
Co-Founder and CEO @ 3D Robotics
Chris Anderson is the co-founder and CEO of 3D Robotics and founder of DIY Drones. From 2001 through 2012 he was Editor in Chief of wired Magazine, AdWeek's "Magazine of the Decade" (2009). Before Wirewd Chris was with The Economist for seven years, and prior to that spent six years at the two leading scientific journals, Nature and Science. 
AGENDA
The event will commence at 2PM, registration will begin at 1:30PM
1:30-2:00: Registration
2:00-2:05: Opening Remark
2:05-2:25: Fireside Chat with Chris Anderson: The Aerial Revolution Driven by Drones

2:25-3:00: Panel discussion: The development of drone technology and its' application scenarios
3:00-3:30: Showcase / Company Presentations
3:30-4:30: Drone Demo
Capture a unique group photo

3-D Model scan

Demonstrate drones' delivery capabilities

Skateboard camera video
4:30-5:00: Technology will be made for attendees to experience this industry first hand with test flights and other hands-on demonstrations
5:00: Deliver the gift
This event specially incorporates a Drone Demo and Test Flights Session
where attendees can have the exclusive hands-on experience of flying drones.
In one of the most entrepreneurial-driven universitie
s in the State, UC Berkeley, JOIN US AND FLY A DRONE!
When & Where

University of California, Berkeley
Memorial Glade
Berkeley, CA 94720-6500


Saturday, September 13, 2014 from 2:00 PM to 4:30 PM (PDT)
Add to my calendar
Organizer
ACE: 
Founded in early 2012, Association of Chinese Entrepreneurs at Berkeley is the largest Chinese entrepreneurial community at UC Berkeley. Our mission is to connect entrepreneurial individuals, consolidate entrepreneurship network, and incubate future industry leaders. In the past, we have held events with 20+ partners including: Zhenfund (真格基金), 500 Startups, DCM, Innovation Works (创新工场), Legend Star, InnoSpring, Technode, Pingwest, GWC, HYSTA; and companies including Tencent, Alibaba, UC Web, Papaya Mobile, and Dolphin Browser. We provide valuable learning and networking opportunities for our members through a wide range of entrepreneurship events/programs and extensive collaboration with other communities in US universities, Silicon Valley and China.
Official ACE Website: http://ace.berkeley.edu/