Description
Course Description:
UAV Remote Sensing Application course is a week course about state of the art remote sensing techniques using UAV aerial images. Top level UAV professionals and researchers will share their knowledge and experience on a wide variety of topics related with UAV technology and remote sensing.
The theory will be combined with real case studies related with precision agriculture, sea monitoring, energy efficiency and environmental studies, explained by respective professionals.
Furthermore, during the full week, you will also receive a representative real case view of all topics discussed through parallel practical UAV missions. This will include UAV flights, ortho-photo generation and image post-processing with remote sensing techniques.
Photos from last edition
Why our course?
18 years in the civilian Drone market being one of the first drone companies globally. These are all our milestones achieved so far.

7 courses editions hosted with hundreds of participants from 65+ different nationalities

Get inspired by extraordinary speakers from international industry, research, and institutional entities

Bioclimatic building inside a segregated airspace Incomparable venue and facilities counting with an official segregated airspace. This guarantees a practical and hands-on training

Explore: Learn cutting-edge UAV applications in 1 week Hands-on: 50% of the sessions are practicals

Meet top professionals from academia and industry and Thought leaders from leading institutions in the sector

We have limited seats to enable focus on personal training

Get certified from Girona University

Enjoy the local culture in sunny Barcelona !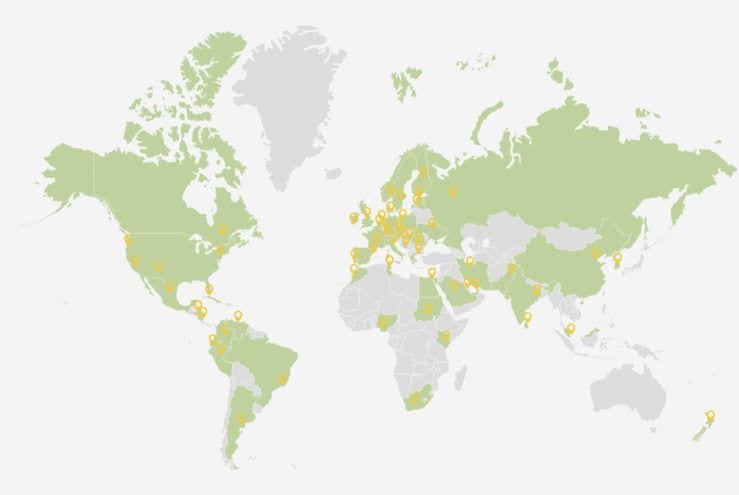 For more details : Click Here
Participants Testimonials
"Great course with great people in a great place."
"The course was great and I achieved my objective: have a deeper knowledge about UAVs. Now we have all knowledge and tools to be able to select the best UAV system for our application."
"I really liked to have lessons about so many different topics; they have given me a broad view of UAV tech and applications".
"I have found very useful the practical sessions in order to discover new software tools that are going to be useful in our job."
Sponsored By :
Keynote Speakers:
Xavier Banqué

Rokubun

CEO

Mr. Eric Waters

Micasense

CEO

Dr. Stefano Biagetti

Pompeu Fabra University

Project Researcher

Dr. Ismael Colomina

GeøNumerics

CEO

Dr. Fran Garcia

Agromapping

CEO

Sergio Garcia

Alava Ingenieros

Sales Engineer

Oriol Lopez Guirao

Doctors Withour Borders

R&D Specialist

Toni del Hoyo

Rokubun

R&D Engineer

Dr. Fernando Navarro

Aerial Insights

Founder

Lukasz Paluchowski

Hyspex

Sales Engineer

Dr. Jaume Piera

Spanish National Research Council

Scientist

Angel Santamaria-Navarro

Robotics Institute

Roboticist

Daniel Serrano

EURECAT

Head of Autonomous Systems

Dr. José Antonio Sobrino

University of Valencia

Professor