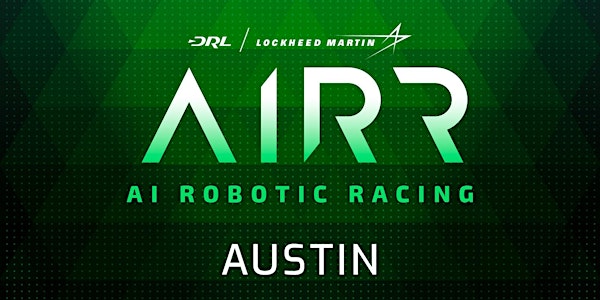 Drone Racing League: Artificial Intelligence Robotic Racing (AIRR) World Ch...
Location
Austin American-Statesman
305 South Congress Avenue
Austin, TX 78704
Description
The Artificial Intelligence Robotic Racing (AIRR) Circuit is the premier, autonomous drone racing series created by The Drone Racing League (DRL). Lockheed Martin and DRL recently launched the 2019 AlphaPilot Innovation Challenge, an open competition to develop artificial intelligence (AI) for high-speed racing drones. The top AlphaPilot teams earned a coveted spot in DRL's inaugural AIRR Circuit.
On Friday, December 6th, fans will watch an exclusive AI championship where the very best AI developers will deploy code on the DRL RacerAI Drone and go head-to-head without any GPS, data relay or human intervention for a chance to win a $1 million cash prize.
Doors open at 5pm for immersive AI experiences. Key influencers within the category will also lead engaging panels around the future of autonomous flight throughout the event.
The main event begins at 6pm CT, featuring the 9 most elite AlphaPilot Teams.